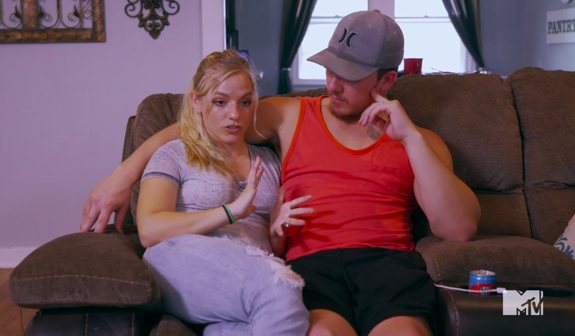 Mackenzie McKee says she and husband Josh are not back together– and they may not ever be reuniting.
In an exclusive interview with The Ashley, the Teen Mom OG newbie says that while she and Josh have been able to stay on relatively good terms since their split last month, they are still separated, despite the fact that they are currently living in the same house. (Many 'Teen Mom' fans assumed the couple was back together after Josh appeared in some of Mackenzie's recent Instagram Stories.)
"Josh is not my husband," Mackenzie told The Ashley. "I'm not sure I ever want to be with him again. [I'm] glad we can be friends for the kids though."

Mackenzie recently posted about Josh on social media, tweeting on Tuesday that, "Only an idiot like you will wait until I've fallen completely out of love with you to be everything you were supposed to be this entire time."
Mackenzie told The Ashley that, right now, she is working on bettering herself.
"Me and Josh are friends and are on good terms," she said. "I'm still taking this time for myself. I'm doing counseling, just so an outside eye looking in can give me guidance. I just had so much piling up all at once, I just need time and structure."
Among those things "piling up" are rumors that Josh was unfaithful to Mackenzie, which 'Teen Mom OG' fans briefly saw this season, as well as Mackenzie's mom Angie Douthit's battle with terminal cancer.
"Me and Josh do love one another, that will never change," Mackenzie continued. "God will guide me where I belong and I'm trusting in him right now and focusing on being there for my mom.
"I don't want to look back one day and say I spent her last days being angry or miserable. I think I got so caught up in life I stopped loving myself. If I can't love myself first, I can't give it to anyone else."
Mackenzie confirmed that she and Josh are not wearing their wedding rings at the moment, and that she believes their relationship "will end up how it was supposed to be." As for whether or not the two are currently living under the same roof along with their three children, Mackenzie says they are "for the most part."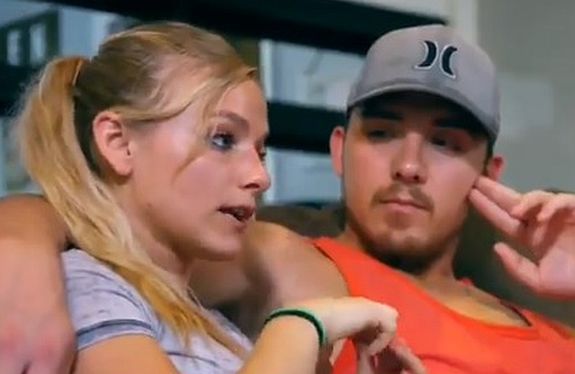 "The home is ours, so it was kind of tough to say who leaves and who stays, because whoever leaves is pretty much homeless," she said. "But we have a left wing on the opposite side of the house with a bedroom and bathroom. [Josh] left for 2 weeks and when we decided to be civil he moved back in for the most part."
On Tuesday night, Mackenzie posted some of her feelings to her Instagram account.
"Posting at midnight because insomnia…. so much of my life right now I'm confused, I'm broken, I'm sad," she captioned a selfie she posted. "I just don't understand, but I'm learning. Everyday through this dark tunnel I am learning."
RELATED STORY: EXCLUSIVE! Mackenzie McKee's Mom Angie Douthit Provides Her Thoughts On Mackenzie's Recent Split with Husband Josh
(Photos: MTV; Instagram)