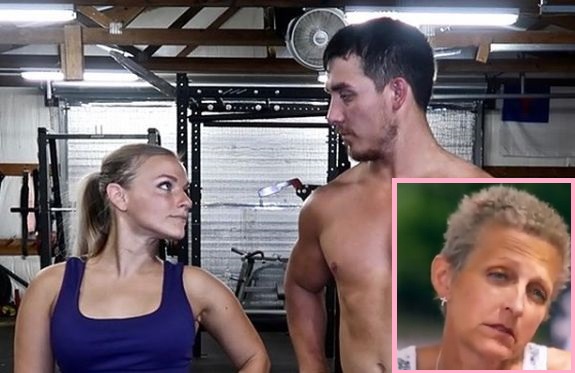 Mackenzie McKee surprised Teen Mom OG fans on Friday when she suddenly declared that she and her husband Josh were taking a "break" from their six-year-long marriage. The mom of three declared on Instagram that she was "freshly single," but her mother, Angie Douthit, thinks the split is temporary.
In an exclusive interview with The Ashley, Angie— who has been featured on 'Teen Mom OG', as well as the short-lived Teen Mom 3— discussed the recent cheating accusations made against Josh, as well as how Josh and Mackenzie's return to TV has played a part in their marital troubles.
As for the claims made by two women on Thursday, who stated they saw Josh hooking up with a woman while at The Thirsty Armadillo bar in Texas in April, Angie's not buying it.
"The accusers have no pics or videos. If you saw a celeb cheating, you would take all kinds of photos. They'd be all over social media," she states. (For the record, no photos of Josh's alleged Thirsty Armadillo tryst have surfaced as of press time.)
"I told Mackenzie that she needs to always investigate before she pounces," Angie added.
Although Mackenzie has stated that she does not buy the women's stories about Josh cheating, Mackenzie and Josh have still elected to take some time off from their marriage.
"[Their split] is temporary," she said. "They're trying to figure it all out."
Mackenzie and Josh– who have been together since before they appeared on 16 and Pregnant in 2012– recently returned to TV as "guest" stars on 'Teen Mom OG.' MTV has yet to reveal if Mackenzie will be made into a full-time star of the show. However, Angie says that returning to the spotlight made Josh and Mackenzie's marriage a target.
"Any time you are on TV attention-seekers will try to cause problems. It's sad," she said. "They've come a long way. I pray God keeps their marriage healthy."
She advised her daughter and son-in-law to communicate better (something the couple struggled with on the most-recent episodes of 'Teen Mom OG').
"They need to talk more. They need to discuss things before they believe a total stranger's accusations," Angie said. "They need to put God first and let him lead their marriage."
Josh has yet to comment publicly on the split, although he did call the rumors that he cheated "bull crap."
RELATED STORY: 'Teen Mom OG' Star Mackenzie McKee Speaks Out After Husband Josh McKee is Accused of Cheating By Two Women: "My Marriage Needs a Break" (Exclusive)
(Photos: MTV, Instagram)