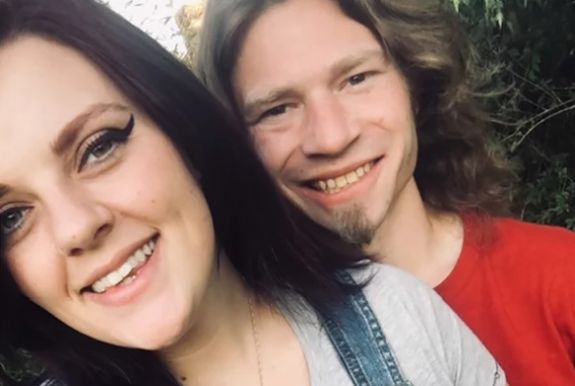 Two weeks after announcing their engagement and a day after announcing they had called off said-engagement, Alaskan Bush People star Bear Brown and his ex-fiancé Raiven Adams have revealed they are expecting a child.
Raiven shared the big news on her private Instagram account with a photo of a positive pregnancy test along with a onesie reading "newest member of the pack."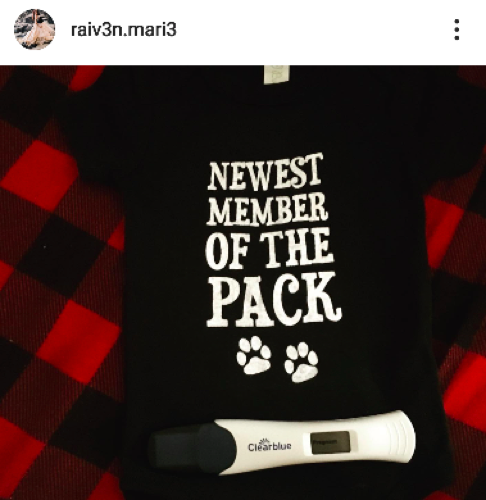 In her post, Raiven confirmed that the pregnancy was a surprise and despite she and Bear no longer being together, they're both looking forward to co-parenting as friends and excited to find out the gender of their baby.
"Quickly after deciding friendship was best for us we found out we had a little surprise coming our way," her caption read. "After a quick engagement because we felt that was the right thing to do we talked about things, and ultimately decided being co-parents was best for us as well as our baby. We are super excited, and surprised to announce this especially due to current events. We are excited to co-parents as friends, and do our best to be the best we can be."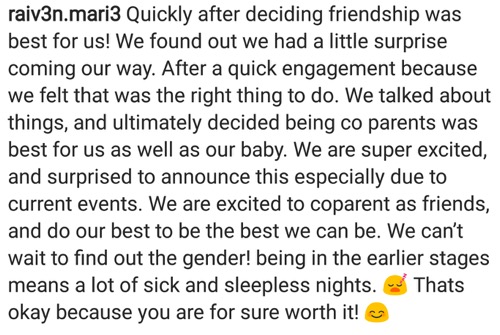 In another post, Raiven fired back at the "hateful people" who she said will trash her online regardless of what she says, noting that she did not care to explain her sexuality nor how "all this came into play," assumingely referring to her and Bear's split.
" … I've realized I'm simply supplying you with ammunition," she said. "So you can trash my name. Because reasons you think are fit based off the 10% knowledge you have of me. I will no longer explain myself as I can see you don't want the truth, you want drama and attention and I have no time for that."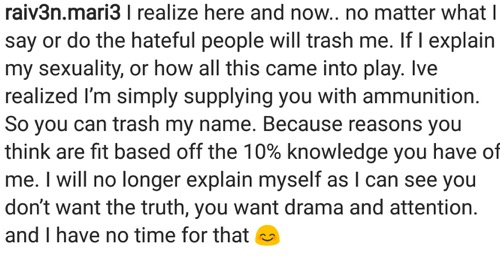 Bear also spoke up in Raiven's defense this week when revealing that the two had called off their engagement. On Instagram, he asked that fans "let her be," adding that Raiven "has a huge heart and really cares what everybody thinks."
News of the couple's engagement was revealed to the public August 28 by way of the official 'Alaskan Bush People' Instagram page, which included a link to a special video from the couple talking about the engagement.
On Thursday, the show's social media page posted an updated congratulatory message to the parents to-be that included a statement from Bear himself.
"Raiven will be an amazing mom and I will work my hardest to be the best dad I can be," he said.
Bear went on to tell People that the baby is expected to be born in Spring 2020.
"Raiven and I are excited to share we're expecting a baby this spring," he said. "Even though we're no longer together, we're still friends and dedicated to raising a healthy and happy child."
RELATED STORY: 'Alaskan Bush People' Star Bear Brown & Fiancé Raiven Adams Split Two Weeks After Announcing Engagement
(Photos: Instagram)