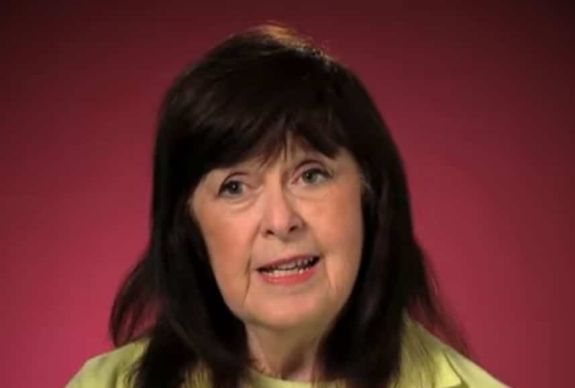 Grandma Mary Duggar— the matriarch of the reality TV family– died suddenly on Sunday, but the Duggar Family has yet to speak out on what caused the 78-year-old's death. However, a 911 call placed on the day Mary died revealed that her death may have been caused by a "possible drowning."
Washington County Coroner Roger W. Morris confirmed to People magazine on Wednesday that Mary's cause of death was an accidental drowning in a swimming pool. The Coroner stated that Mary's death occurred after she slipped.
The Facebook page Duggar Family News: Life is Not All Pickles and Hairspray was the first to state that Mary was found deceased in her pool on Sunday, and a 911 call released by Radar Online on Wednesday supported that theory.
The Tontitown Police Department confirmed to Radar Online that an investigation into Mary's death has been opened.
In their social media tributes to their grandma, some of the Duggars noted that Sunday started as a typical day for Grandma. She was driven to church by her granddaughter, Jana Duggar, and, according to the Life is Not All Pickles and Hairspray Facebook page, the Duggars were preparing for a welcome home party for sons Jason and James who graduated from the Alert Academy earlier that day.
However, at 4:37 pm, a call was placed to request emergency assistance to Grandma Mary's home.
"Call came in of a possible drowning at [address redacted]..that's [address redacted]. Big house in the back…older woman, 14 echo — unconscious. Medics are responding," the dispatcher says in the 911 call. (Radar Online states that the code "14 echo" is used in Arkansas to indicate a person is unconscious.)
According to CNN, the coroner stated that Mary slipped and fell into the pool and drowned. She was found in the pool by her daughter, Deanna, but was pronounced dead at the scene by authorities upon their arrival.
The Facebook page stated on Monday that Mary had suffered a stroke back in December; however, this was never confirmed by the Duggars.
The Duggars have yet to address the report of Grandma Mary's cause of death.
You can listen to the 911 call below.
RELATED STORY: 'Counting On' Stars React After Duggar Family Matriarch "Grandma" Mary Duggar Dies Suddenly
(Photos: TLC, Instagram)