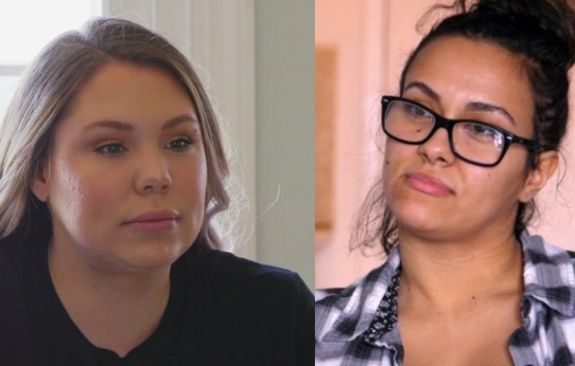 The Teen Mom 2 crew will be heading to New York City to film the Season 9B Reunion at the end of this month, but there will be no hair-pulling, couch-hopping action, if Kail Lowry can help it.
During the most-recent episode of her Coffee Convos podcast, Kail stated that she is once again refusing to film scenes at the Reunion with her longtime nemesis, Briana DeJesus. (As 'TM2' fans know, Kail, Briana and Briana's sister Brittany got into a physical fight on stage during the Season 8B Reunion last year.)
Briana recently stated that she's ready to settle the beef between her and Kail, but Kail said that she's not ready to sit her Dr. Miami-enhanced butt next to Briana's Dr. Miami-enhanced butt on the Reunion couch.
"They have asked me if I will sit on the couch with everybody and I did say no," Kail told her podcast co-host Lindsie Chrisley. "It doesn't have anything to do with Briana or the drama, or Jenelle [Evans], or any of that. It's more so for personal reasons. I really just don't want to go back to that space."
Kail stated that she fears the show's producers may try to get her and Briana back at each other's throats.
"I feel like there was drama in the past and, based on that, I don't trust the producers and I don't trust some of the cast members," Kail said.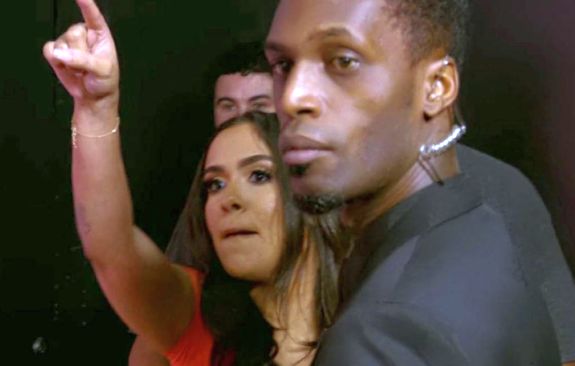 Although Kail stated that her decision didn't "have anything to do with Briana," it's clear that it does, given that Kail said her decision has nothing to do with Chelsea Houska, Leah Messer or Jade Cline.
"It's nothing against Chelsea. I know a ton of people have written in and asked if me and Chelsea are still friends," Kail said. "We're still friends; there's no bad blood. Jade [Cline] and I are fine. People just read into it."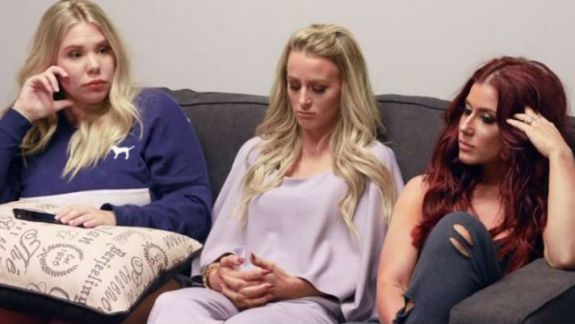 Kail said that her decision was actually based on her desire to keep things professional. (Apparently attempting to slug it out with your co-star on a trashy reality show is bad for business?)
"I have a company; I run Pothead [hair care line]…and I have the podcast, and I have things I want to do and I just do not want to put myself in a position where I would maybe act out of character again for somebody who is not affecting my day-to-day life," Kail said. "For me, I had to say I won't sit on the [Reunion] couch with anyone but Chelsea and Leah. It's just not worth it to me."
In July, Briana said that she would be willing to film scenes with Kail for the Reunion.
"What's in the past is in the past," Briana said. "I'm open to being mature, moving on and filming the reunion as a whole group this year. Of course, that's not up to me, but I'm putting the ball in her court. It would be a nice change of pace to all be together and let the drama go."
Kail told Lindsie that, despite her refusal to film with Briana, the 'Teen Mom 2' producers are still trying to bring her and Briana together in some way.
"I've been asked to have Briana on the podcast," Kail said. "One of the producers had suggested maybe having her on the podcast. But, again, I just don't think it fits well with what we're trying to do."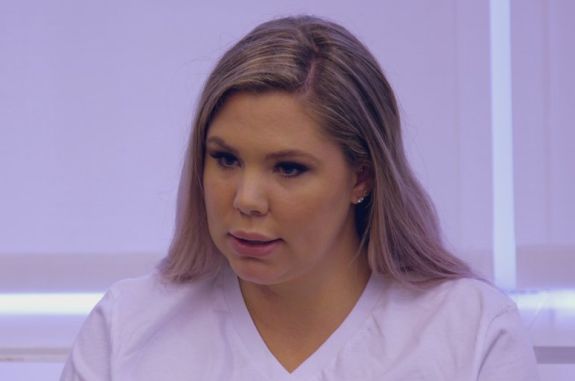 "Maybe there's a time and a place for that at a later date," Lindsie said. "But now, it doesn't work."
Briana is one of the only 'Teen Mom' franchise cast members who has not appeared on Coffee Convos. To date, Chelsea, Jade and Leah have all appeared, as have Teen Mom OG stars Catelynn Lowell, Tyler Baliterra, Maci Bookout, Amber Portwood and Mackenzie McKee. Other than Briana, Cheyenne Floyd is the only 'Teen Mom' girl who has yet to go on the podcast.
Anyway, The Ashley will have more details soon on how the upcoming 9B Reunion will be set up.
Listen to the full episode of the podcast below.
RELATED STORY: Briana DeJesus Says She's Ready to Make Amends with 'Teen Mom 2' Co-Star Kail Lowry: "I'm Putting the Ball in Her Court"
(Photos: MTV)