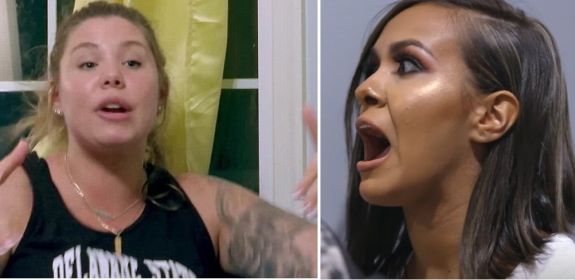 There's no doubt that things got crazy this past weekend at the Teen Mom 2 Season 8B Reunion taping. (As The Ashley told you, a fight broke out on stage between Kail Lowry and Briana and Brittany DeJesus, after the girls–who are known enemies–got put on the same stage together.)
Up until this point, Briana had remained relatively silent about what happened on-set on Saturday, but on Monday, she contacted The Ashley and provided her version of the events that happened leading up to the altercation between her and her sister and Kail.
(The Ashley's behind-the-scenes sources were also able to provide some more colorful details of the morning "meeting" between Kail and Bri.)
According to Briana's account, "MTV set up a scene for Kail and I to talk it out. Kail said she didn't want cameras there so once the door closed she tried to fight me in the room but didn't get to touch me because of the three guards.
"I only went after her [on stage] because she tried to attack me first [in the meeting]," Briana told The Ashley.
"Kail knew what she was doing," Briana added. "In that meeting alone she could have jumped across the table because we were at arm's reach but she decided to walk around it where all the guards were."
The Ashley's behind-the-scenes sources gave a play-by-play account on what happened.
"When both of them got to the set, Kail sent word to Bri that she wanted to talk and Briana agreed," the source said. "MTV wanted them to talk it out on-camera but Kail wouldn't let them film it, so they only have footage of her walking to the room to meet with Briana. There were cameras and producers outside the door, security guards inside, but everyone around could hear everything going on inside the room. "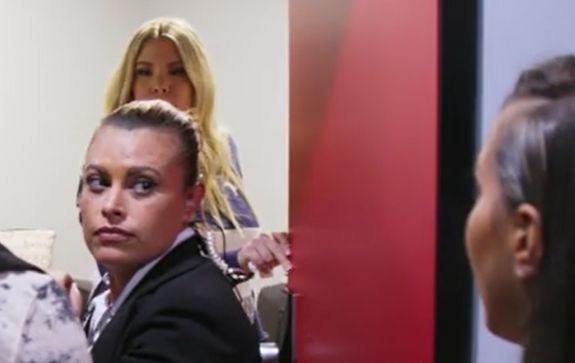 "They went into a room and sat across from each other at a table. The first thing Kail said to Bri was that this drama had nothing to do with Javi [Marroquin]. Kail said she was very upset that Briana ran her mouth online and talked about her kids," the source said. (For reference: the incident Kail was talking about is described in detail here.)
"Briana told Kail that she only did it because Kail talks about her kids, which Kail denied," the source said. "Briana then said  something like 'That may be true but you do talk about Jenelle [Evans]' kids, and that's not right either."
"That pissed Kail off even more and she said something to Briana among the lines of, 'That has nothing to do with you. Get up now because I'm going to beat your ass,'" the source said. "Briana wouldn't stand up, and kept saying that Kail was crazy for wanting to fight. That's about the time where the in-room security guards stepped in so Kail wouldn't hit [Briana] and both of the girls got escorted out of the room and into separate areas."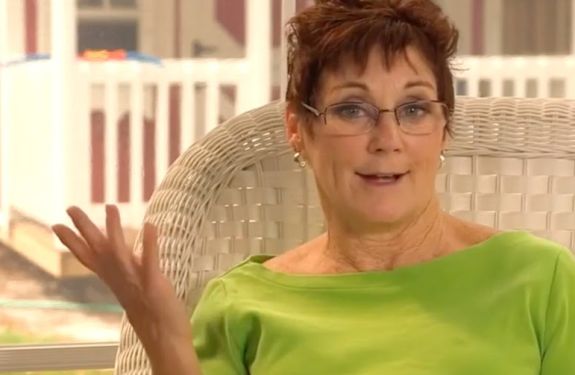 After Briana and Kail calmed down, it was time for the cast to go out on stage together to film "Unseen Moments" and that's when all hell broke loose, with Briana charging out on the stage to where Kail was, and Brittany eventually yanking Kail's hair."
Stay tuned! The Ashley will have more info on what happened after Saturday's on-stage altercation.
(Photos: MTV)