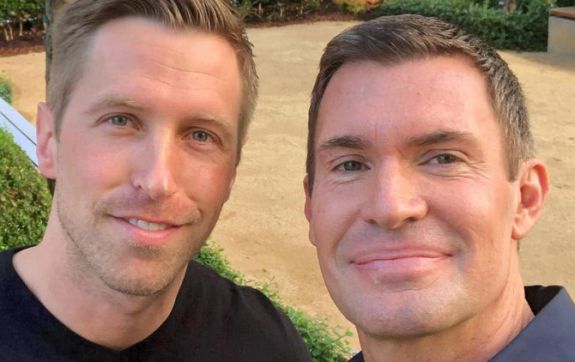 The nasty custody battle between former Flipping Out stars Jeff Lewis and Gage Edwards just got even nastier!
On Wednesday Jeff revealed on his Jeff Lewis Live radio show that his ex Gage has filed a lawsuit against him, requesting legal support, 50/50 shared custody of their daughter Monroe, and that Monroe's name be changed to include Gage's last name as well.
Jeff— who has been very vocal on his radio show about his split from Gage since the couple separated in January 2019—told his listeners that Gage and his lawyer listed their demands in court papers that he was served.
"[They] did file a request for order, which means that we now have a hearing date," Jeff said. "And they put in all their requests, like I want 50 percent and I want child support and all that."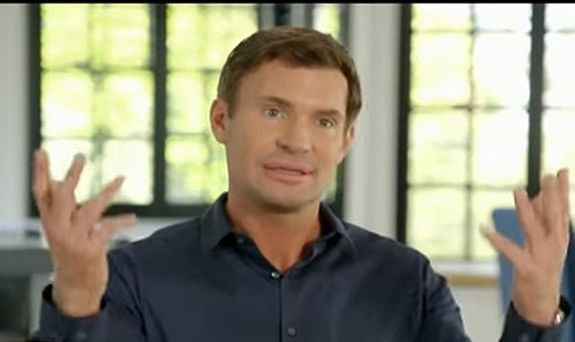 He also expressed his unhappiness that Gage wants the last name "Edward" be added to Monroe's last name. Jeff revealed that Edward is not even Gage's legal last name; it's actually Gage's middle name that he's been using as a last name professionally for years.
Jeff told his listeners that he feels it's "crazy" to add Edward to Monroe's name since it's not even Gage's real last name.
(Currently Monroe's full name is Monroe Christine Lewis, but Gage wants it to be changed to Monroe Christine Edward Lewis.)
Jeff said his three-year-old daughter knows her full name and that he doesn't want her to have to relearn it if Gage's name was added.
This is not the first time Gage has turned to the law for help in his co-parenting relationship with Jeff. Last month, Jeff stated on his radio show that Gage's attorneys had sent him a cease-and-desist letter, demanding he stop talking about the co-parenting of Monroe on his radio show. In true Jeff fashion, though, the former 'Flipping Out' star, well, flipped out.
"I never signed a confidentiality agreement," Jeff said on-air. "There's no deal points going back and forth. These are just conversations Gage and I are having. I feel like I'm paid to talk about my life. I'm paid to do that. When Gage met me, I was on a reality show, and I was paid to film my life. He participated in that for seven years and was paid to share his life.
"We went into the radio together; he was paid to share our lives on the radio. Now, that doesn't suit him, so he wants that to stop. Well, he's already a public person," Jeff said, adding that Gage had accused him of talking about the Monroe situation on-air for attention.
As The Ashley previously told you, Jeff and Gage managed to come to a temporary custody agreement for Monroe in August 2019; however, Jeff revealed on his radio show in October that things between he and Gage had soured yet again. He later banned Gage from speaking to any of his employees at Jeff Lewis Design, where Gage used to work.
To date, no official custody plan for Monroe has been worked out.
RELATED STORY: Jeff Lewis Cuts Off Communication With Ex Gage Edward & Bans Him From Speaking to His Employees at Jeff Lewis Design
(Photos: Bravo, Instagram)