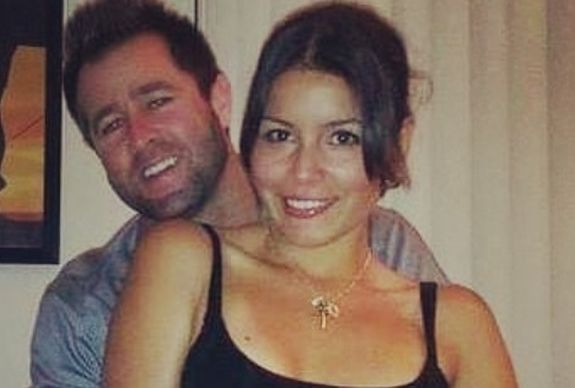 There's another 90 Day Fiance baby coming soon!
Evelyn Halas, who starred with her now-husband Justin on the second season of the TLC reality show, announced on Monday that they are going to be parents.
In the caption of a photo of two safety pins (one of which has a baby safety pin inside it), Evelyn wrote, "Surprise!!!#BabyHalas is coming! Estamos esperando baby!"
The couple— who met at a hot dog stand at the 2013 World Cup in Evelyn's native Colombia— will celebrate their sixth wedding anniversary in August. Evelyn eventually moved from Colombia to be with Justin and they now reside in San Jose, California. They are currently one of the longest-lasting couples from the "90 Day Fiance" franchise.
This will be the first child for both Evelyn and Justin.
Earlier this year, Evelyn posted several sweet messages to Justin on Instagram.
"I love you husband," she wrote, adding in Spanish, "You are what I love most in this world!"
Evelyn and Justin received plenty of congratulatory messages from "90 Day Fiance" fans and some of their former cast mates.
"Congratulations guys," fellow Season 2 star Danielle Jbali wrote in the post's comment section.
Baby Halas is not the only new addition to the "90 Day Fiance" family. Last week, Season 3 couple Loren and Alexei Brovarnik welcomed a son, and the week before that, Season 7's Robert Springs and Anny Francisco announced that they are expecting their first child together.
RELATED STORY: It's a Boy for "90 Day Fiance" Couple Loren & Alexei Brovarnik: See the First Baby Photos!
(Photos: Instagram)