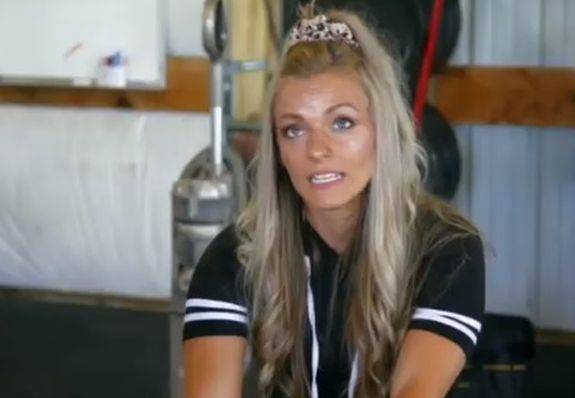 Mackenzie McKee is spilling the tea!
Days after her deleted Facebook post went viral, exposing the alleged affair her husband Josh McKee had with her cousin, the Teen Mom OG star did her first interview, revealing her future plans for her marriage, how her relationship is with the (alleged) cheating cousin, and why she regrets airing her dirty laundry on Facebook after discovering the alleged affair.
"Was it petty of me to run off of my emotions and type that Facebook status? Yes. Is there always another side of the story? ALWAYS," Mackenzie told Champion Daily on Thursday.
In the now-deleted Facebook post, Mack revealed that Josh had become distant right around the time Mackenzie's mom Angie Douthit died in December 2019. She stated that, earlier this week, she discovered Josh and her cousin had been texting "3-600 times per month" and talking on the phone.
This alleged affair comes less than a year after Josh cheated on Mackenzie during a wild night out at a Texas bar called Billy Bob's. (He admitted the infidelity and the aftermath is currently playing out on 'Teen Mom OG.') Mackenzie had filed for divorce after that incident, but decided to give Josh another chance.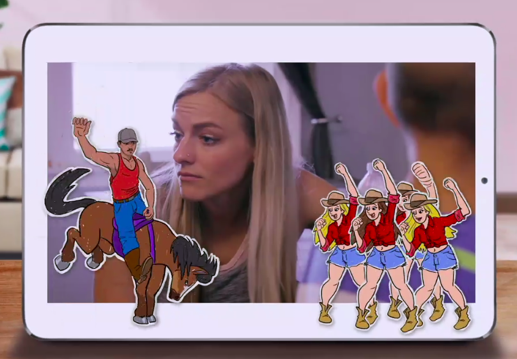 "Josh and I met super young. And things went fast when neither of us were ready. So my instinct was to LOVE and LOVE hard," she told the site. "Hold my family together, make good money, set us up, and live a good life. I took Josh in, and gave him life. My family loves him, and always rooted us on. We both made several mistakes throughout the years; I'm not claiming to have been perfect. But one thing we can all see is that he has sucked life out of me.
"If you ask him, he says I pushed him away," she added. "And my side of this all is I never felt valued or loved. Out of everything I have accomplished he was never proud of me."
Mackenzie stated that Josh is not a fan of being in such a public relationship, which has also hurt the marriage.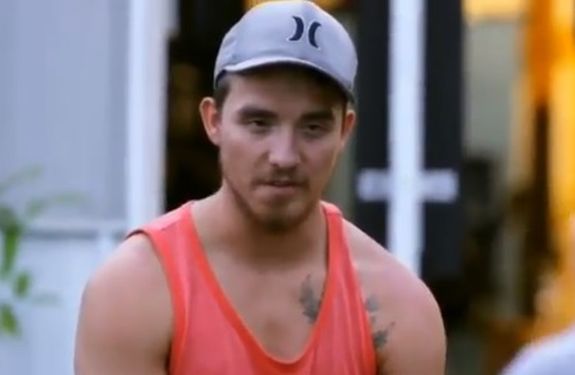 "It didn't make things easy that he wants out of the spotlight and I run my entire life/income on social media, sharing anything and everything, which could have done damage on this marriage," she said.
Mackenzie admitted that, after Josh's first affair, she was unkind to him, even after "forgiving him" and accepting when he proposed to her again.
"After the re-proposal, I will admit to calling him mean names everyday and pushing him away," she said. "Then after I lost my mom I also lost all sanity. I would tell him daily he is no good and disgusted me, but on the inside it was me screaming for him to just hold me together."
As for the cousin Josh allegedly had an affair with, Mackenzie told the site that she is "someone who I grew up being close to."
The cousin was also close to Josh.
"She is far older than Josh and I," Mackenzie said of the cousin. "We used to hang out with her and her [now ex-] husband and let each other's kids stay over…She cuts hair for a living and has cut Josh's hair along with all my family's [hair] for years."
Mackenzie said that this incident has been hard on her, as well as her whole family.
"My family being very close did not know how to take it," she said. "Josh and Ashley both say that a lot of [the communication was them] chatting about a haircut, and she was going through Josh to get some anxiety meds from his brother, and that Josh would come to her to talk about our problems and ask her advice.
"According to them it 'isn't what it looks like, but looking back it's wrong,'" she added. "And he says she was always telling him he needs to man up and be here for me.
"It's inappropriate and, in my eyes, this is an emotional affair…I feel betrayed by my own family and things will never be the same."
Mackenzie added that her marriage was not in good shape, even before she discovered the alleged affair.
"Two times this year I have kicked him out of the house just to try to find my sanity," she said. "Was it wrong? Sure, I'll admit that. But lately our relationship has literally been sleeping under the same roof and loving our kids. He says to me all the time 'I'm just here until you find someone and I will leave,' so we both know it was coming to an end but being together for 11 years it was just so hard."
"But neither of us are happy," Mackenzie added. "This is not Mackenzie. I am fun, loud, motivated, outgoing. And I am not even a joy to be around for others."
She maintains that she plans to leave Josh, for good this time.
"I am excited for my future. I have a good career and although I don't have my family put together, I truly believe God is going to heal me and let me see why this is happening," she said, adding that she is hopeful that both she and Josh will eventually find partners they are more compatible with.
"I pray he finds someone who will be nice to me and good for him and to my kids," Mackenzie said. " I pray I find someone who loves the Lord as I do, who will value me and I won't ever have these feelings of insecurity or wondering why I'm unloveable again."
Josh and Mackenzie's cousin have yet to speak publicly regarding the alleged affair, and have not yet commented on Mackenzie's statements about them. While Mackenzie has deleted most of the photos of Josh from her Instagram page, Josh has kept the photos of him and Mackenzie up on his.
Needless to say, the comments left by Mackenzie's fans have not been kind.
"All that God talk and you still cheated.. with her own bloodline.. burn in hell Josh," one person wrote in the comment section of an October 2019 post in which Josh describes how Christian counseling helped his marriage to Mackenzie.
"LMAO WHAT A JOKE!" another person wrote on that same post. "You have less personality than a rock. Good luck living this one down!"
RELATED STORY: 'Teen Mom OG' Star Mackenzie McKee Says Her Husband Josh Had Another Affair, This Time With Her Cousin: "Today Is the Day I Walk Away!"
(Photos: MTV, Instagram)