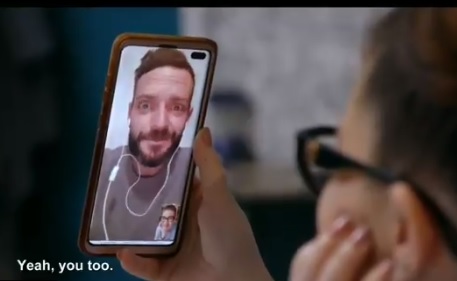 Despite being forced apart due to the pandemic, Teen Mom OG star Amber Portwood and her Belgian boyfriend are still going strong.
A week after Amber told The Sun she and Dimitri Garcia are "doing really good," despite currently being across the world from each other, Dimitri has taken to his Instagram account to express his longing to be with Ambie.
Over the past few days, Dimitri— whom Amber met online and quickly brought over to live with her for three months last year—has posted quite a few emotional Instagram Stories that we can assume are meant for the 'Teen Mom' star.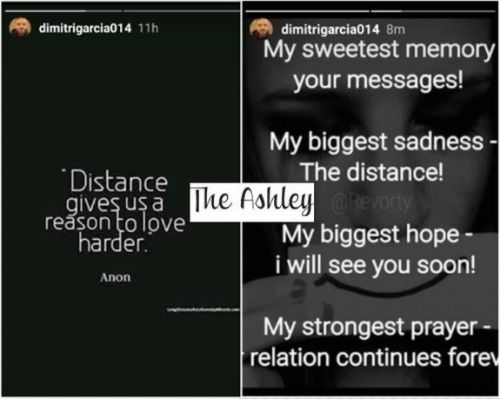 "Distance gives us a reason to love harder," one quote he posted read.
In another, Dimitri said "the distance" is his greatest sadness, and that it is his "strongest prayer" that their "relation continues forever."
In another Instagram Story post, Dimitri expressed his love for Amber in French.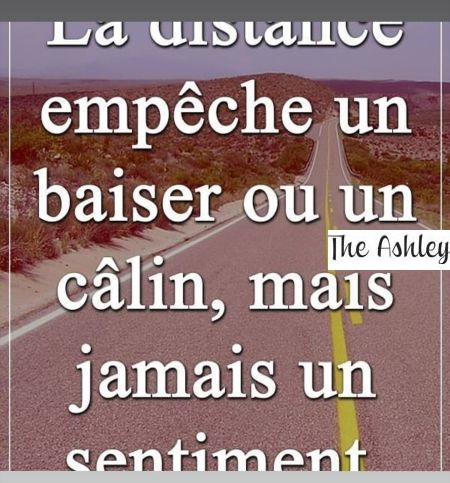 "The distance prevents a kiss or a hug, but never a feeling," he wrote. (Thanks, Google Translate!)
In her interview last week, Amber stated that being away from Dimitri isn't all that hard, due to the fact that much of their relationship has been remote. (She doesn't even have to leave her trusty couch!)
"One of the advantages Dimitri and I have is that we started our relationship long distance and we learned how to enjoy each other's company virtually," she said. "Now we're back to doing that again after getting the chance to spend a few months together in person. It's been really great. It feels natural to us."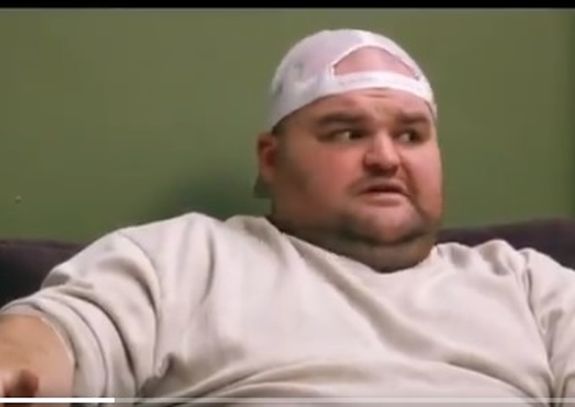 Amber hopes to reunite with Dimitri once pandemic-related restrictions let up, noting that she "would love to" visit Belgium, while Dimitri would like to come to America again.
In the meantime, the two are making the most of video chats, with Dimitri often staying up until 3 a.m. his time to talk to Amber due to the six-hour time difference.
"We really miss each other," Amber added. "We're doing what a lot of people are doing. We're social distancing and virtually dating."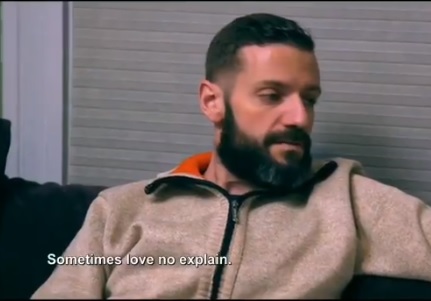 One thing they're not doing, according to Amber, is talking about marriage…yet. Amber, who has had failed engagements to Gary Shirley and Matt Baier in the past, told The Sun that she's not ready to start that discussion (via Google Translate, probably) with Dimitri.
"Marriage and children, I take marriage very seriously," she said. "We are not talking about that in any way! However, I don't know what the future holds. As a woman, I want to say that I hope this guy is actually a good guy and maybe something can come from it.
RELATED STORY: 'Teen Mom OG' Dad Gary Shirley Gives Sad Update on Stepdad Jody's Battle with C0VID-19
(Photos: MTV; Instagram)