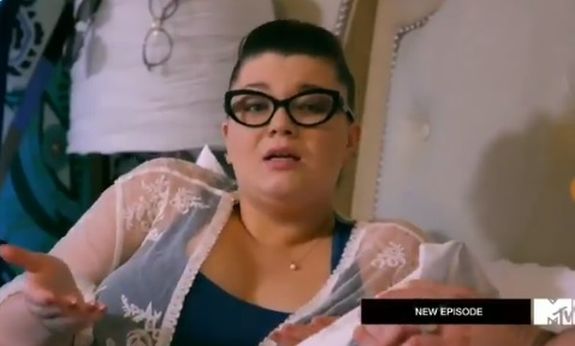 Amber Portwood is battling with her ex-boyfriend Andrew Glennon over their son, and, at the same time, battling with MTV over her new boyfriend Dimitri Garcia!
The Ashley can exclusively confirm that the Teen Mom OG star is trying her best to get her new Belgian boo a paycheck, but is getting resistance from MTV! The Ashley can confirm that Dimitri has filmed for the upcoming season of 'Teen Mom OG' since being brought to the United States by Amber a few months back.
"Amber flew him to the United States and he doesn't have a return ticket," The Ashley's source tells her. "Dimitri doesn't speak much English, so it's very hard for [the crew] to communicate with him."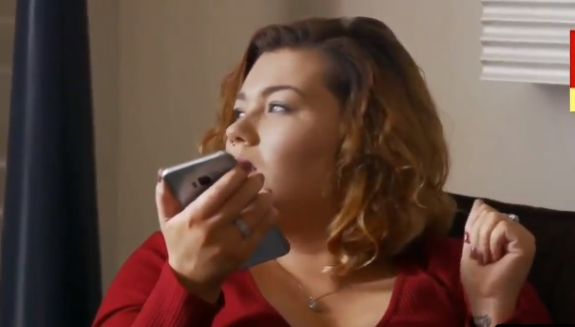 "Since Dimitri has been filmed for the show, Amber demanded that he be paid, but the producers told her that, because he is not living in the United States legally and he's still a visitor, he can't be paid," the source added.
Last month, The Sun broke the news that Amber had a new man. The site claims that they met after Dimitri– a fan of 'Teen Mom'– reached out to her on social media.
A second source tells The Ashley that those closest to Amber are very skeptical of Dimitri.
"He has young kids in Europe that he left to be with Amber in the United States, which made a lot of people think of [Matt] Baier," the source said. "She had only been talking to him a short time before she flew him out here, so it's a strange situation, and the language barrier makes it even weirder.
"Plus he's almost 40 so he is definitely giving people Matt Baier vibes," the source added.
The Ashley will continue to update this story! Stay tuned….
RELATED STORY: Amber Portwood Wants Baby Daddy Andrew Glennon Held in Contempt of Court: Says He Violated Custody Order & Lied About Their Son's Serious Dog Bite
(Photos: MTV, Instagram)