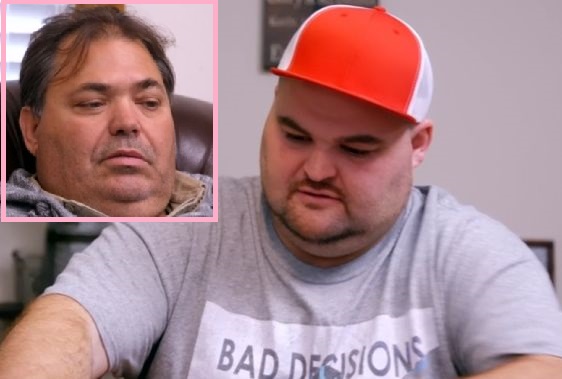 One week after Gary Shirley shared that his mother Carol was battling C0VID-19, the Teen Mom OG star provided another update on her condition, as well as on the condition of his stepdad, Jody, who was "showing symptoms" of the virus last week.
While Gary was pleased to announce on Saturday that Carol is improving, sadly the same could not be said for Jody, whom Gary says has taken a turn for the worse. (Both Carol and Jody have been featured on 'Teen Mom OG' over the years. While Jody is not technically Gary's stepfather, he has played that role in Gary's life.)
"Please continue to pray for my family," Gary wrote on Instagram. "Jody (my stepdad) was rushed to the hospital a few days ago with very low levels of oxygen.
"He was admitted into the Intensive Care Unit and diagnosed with C0VID-19 & Pneumonia. He is receiving plasma, a new clinical trial drug and on a breathing machine in hopes to fight this virus. As you can imagine this is very difficult on my family."
"Update on my mom…. She is getting stronger everyday and on the mend," Gary added.
'Teen Mom OG' fans will best-remember Jody from several episodes from Season 7, in which he and Gary took DNA tests to see if Jody was Gary's biological father. Although the tests showed that Jody was not Gary's father, he has remained active in Gary's life, as well as the lives of Gary's kids.
Last week, Gary stated that his mom likely contracted the virus at work, being that she's an essential worker at an assisted living facility. At that time, Jody hadn't been officially diagnosed with the virus, but was showing symptoms. (He and Gary's mother live together.)
On Sunday, Carol provided an update on Jody to her Facebook friends, tagging Gary and his wife Kristina in the post.
"Hello everyone the update for Jody Patterson today they are putting him into an induced coma deep sleep and putting him on a ventilator," she wrote. "We still need everyone's prayers. God is a miracle-working God. Thank you everyone for all the prayers."
Gary and his family have received plenty of support from the cast and crew of 'Teen Mom' since Gary first announced that his parents were fighting C0VID-19. Several of the show's producers and crew members, as well as parents of the cast members have all left comments in support of Carol and Jody.
RELATED STORY: 'Teen Mom OG' Dad Gary Shirley Reveals His Mother Carol Has Been Diagnosed With C0VID-19 & His Stepfather Jody "Has the Symptoms"
(Photos: MTV, Instagram)