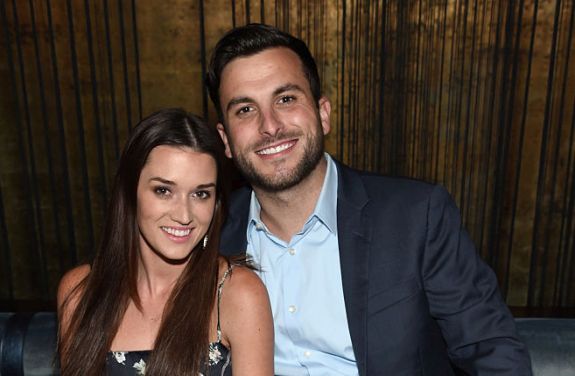 Jade Roper and Tanner Tolbert are one of Bachelor Nation's most-successful couples to date…and one of the most fertile!
The Bachelor in Paradise stars announced on Monday that they are expecting their third child, just nine months after Jade gave birth to their son Brooks at home in their closet. (The closet birth wasn't planned, but Baby Brooks shot out so fast, the couple didn't have time to make it to the hospital.)
"HERE WE GROW AGAIN!!!" Jade wrote in the caption of a photo showing both kids and Jade sitting on Tanner, who is lying on the kitchen floor holding an ultrasound photo and positive pregnancy test.
"Oops we did it again!" Tanner captioned the post on his Instagram Stories.
Jade and Tanner— who met on 'Bachelor in Paradise' Season 2 and married on 'Bachelor in Paradise' Season 3— are also parents to two-year-old daughter Emerson. Jade stated that she's actually excited to have three children under the age of 3.
"Although this time has its uncertainties, we are so thankful and excited for this baby," Jade wrote on Instagram. "I truly believe babies being born during this time are here for a special reason, to be light workers. We are beyond happy to love another baby, to give Emmy and Brooks another sibling and to have our children be so close!' #partyof5 #babynumber3."
Jade added that she has been struggling with terrible fatigue and nausea during this pregnancy.
The couple made headlines in January when Jade won— and then was stripped of— a $1 million prize after winning DraftKings' Millionaire Maker contest. Based on a statement released by DraftKings, the decision to take away Jade's contest winnings followed a multi-week investigation after her win garnered claims of cheating.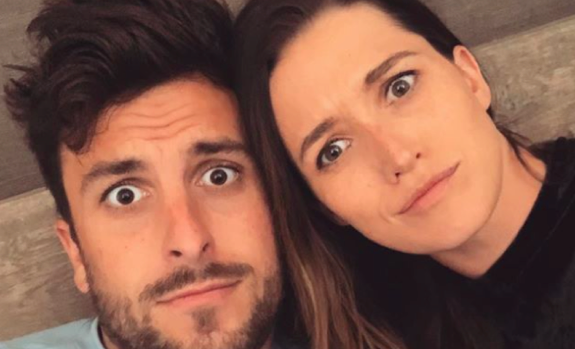 Jade and Tanner are one of four couples who have married after meeting on 'Bachelor in Paradise.' To date, they, along with Jared Haibon and Ashley Iaconetti, and Evan Bass and Carly Waddell, are the only couples from that group who are still together. (There are several other couples from 'BIP' who are currently engaged, though.)
RELATED STORY: 'Bachelor in Paradise' Star Jade Roper Stripped of $1 Million Fantasy Football Prize After Being Accused of Colluding with Husband Tanner Tolbert
(Photos: Jamie McCarthy/Getty Images; Instagram)