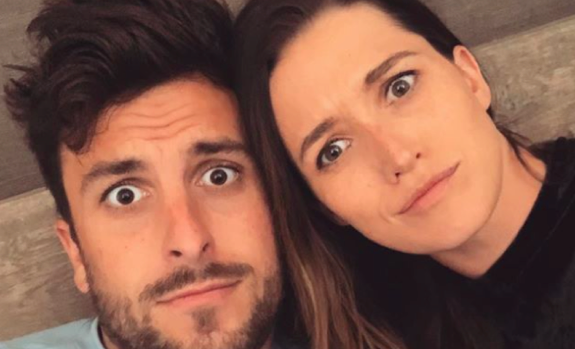 Jade Roper Tolbert's time on Season 2 of Bachelor in Paradise may have ended successfully, but the same can't be said for her participation in Fantasy Football this season.
Jade, who met her husband Tanner Tolbert on the 'Bachelor' summer spin-off, was originally named the $1 million winner of DraftKings' Millionaire Maker contest, but over the weekend the online betting site stripped her of the first-place title—- and the cash!
Based on a statement released by DraftKings, the decision to take away Jade's contest winnings followed a multi-week investigation after her win garnered claims of cheating.
E! News reports that online users accused Jade and Tanner of collusion, based on the belief that they submitted their allowed 150 picks each for the Fantasy Football contest with no overlap in their lineups, thus doubling their chance of winning. While DraftKings allows each contestant to enter up to 150 potential lineups, contestants are prohibited from having more than one account or "colluding with any other individual(s) or engaging in any type of syndicate play."
(So….in other words, they are saying Jade and Tanner compared their lineups and worked together to make sure none of their combined 300 lineups were the same, which is against the rules. By working as a "team" they would be able to compare and contrast lineups and use players that the other didn't use on their lineups. For instance, Jade's lineups only included quarterbacks that Tanner's lineups didn't.)
According to ESPN, based on the couple's submitted 300 lineups, 298 were "unique." Jade and Tanner each entered the maximum number of entries each week of the NFL season, which means they dropped over $60,000 on DraftKings entries from the beginning of the season until Wild Card Weekend.
This season marked Jade's first season playing Fantasy Football, but Tanner is a "known high-volume daily fantasy player," according to ESPN, which made things even more suspicious. Jade and Tanner have maintained that Jade's win was simply "pure luck."
In an interview with ESPN, Tanner insinuated that his wife's win raised eyebrows only because she's female and in the public eye.
"We each put in our separate players, in our separate accounts and rooted for our own players," Tanner told ESPN. "No one has ever said a peep about us when we lost for 17 straight weeks. Then, of course, somehow Jade picked the right lineup, got the million and the spotlight got shone on her. And people, especially since she's a woman, assume that I do it all for her. If I had won, I bet no one would've raised a flag."
One person who did "raise a flag" was a man with the username "SPclk36" whom finished second to Jade in the contest. (He was originally due to be awarded $100,000 for his second place win.) Following Jade's win, the man hired a well-known New Jersey attorney to help prompt an investigation into the collusion claims.
The attorney told Sports Illustrated on Saturday that he is pleased with DraftKing's decision.
"My client and I are thrilled that he has been rightfully declared the winner of the Millionaire Maker Contest," he said in a statement. "We have the utmost respect for the manner and expediency with which DraftKings conducted its investigation and kept us informed along the way."
Tanner recently stated that both he and Jade have received a lot of backlash online— and even death threats— over the DraftKings controversy. (This may explain why Jade's Twitter account is now set to private.) Tanner called the experience "crazy stuff."
"It's sad," he said. "Honestly, it's taken a lot of the fun out of it."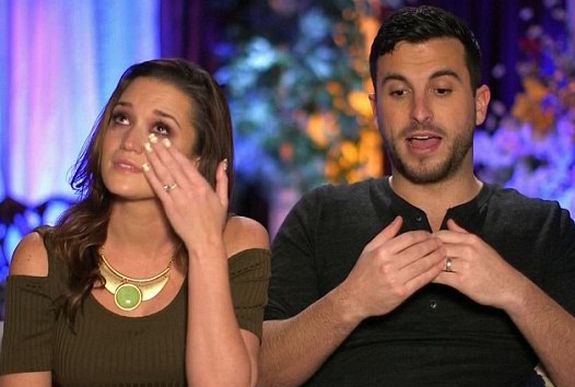 DraftKings has since updated its standings to reflect the new $1 million winner. Jade and Tanner have not yet indicated if they plan to take legal action against DraftKings regarding the decision. However, according to Sports Illustrated legal analyst Michael McCann, they may have a good case.
RELATED STORY: ABC Announces Musical 'Bachelor' Spin-off: Get Ready for 'The Bachelor: Listen to Your Heart'
(Photos: Instagram, WEtv)