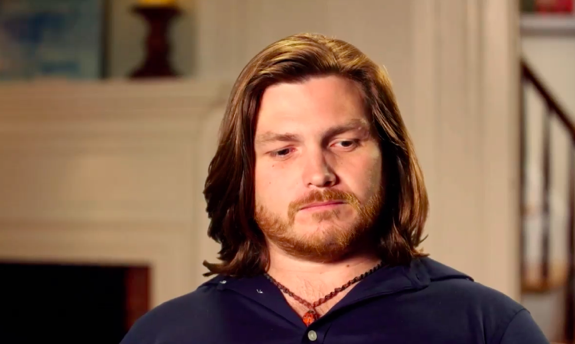 Fans of the 90 Day Fiancé franchise, rejoice!
TLC has revealed three of the couples set to return to the small screen this summer for Season 5 of 90 Day Fiancé: Happily Ever After? The network will reveal the entire cast of couples this week on social media, but so far, we've learned that the Season 5 cast includes Kalani Faagata and Asuelu Pulaa; Tania Maduro and Syngin Colchester; and, surprisingly, divorced couple Colt Johnson and Larissa Dos Santos Lima. (This also means that Colt's mom, Debbie (and her cats) will be making appearances on the new season!)
Here's a look at the confirmed lineup, as of press time:
Tania & Syngin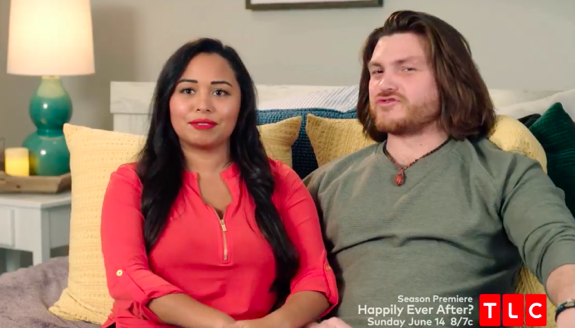 Tania and Syngin— whom we first met on "90 Day Fiance" Season 7— are moving out of the shed and into some new digs… and throwing back some cold ones to celebrate. While their new place is a happy change, their relationship still seems as miserable as ever…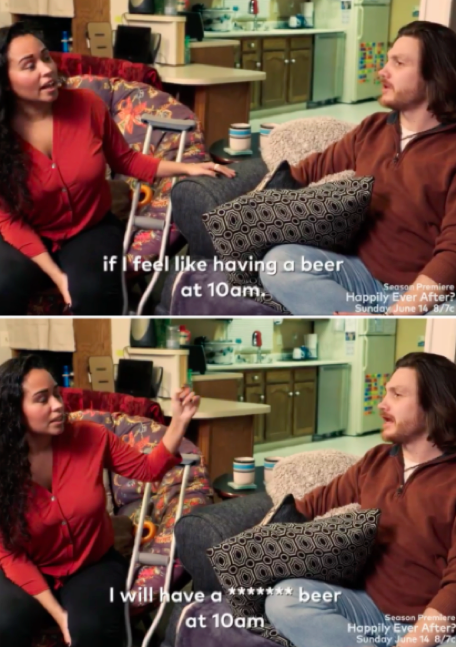 In a sneak peek clip, we see the "lovebirds" arguing over which one of them drinks too much. (We can solve this argument easily: both of you.) They are also shamed by family members because both Tania and Syngin are currently sans employment. (Those morning beers probably aren't something we'd mention on a resume, Syngin. Just sayin'…)
Kalani & Asuelu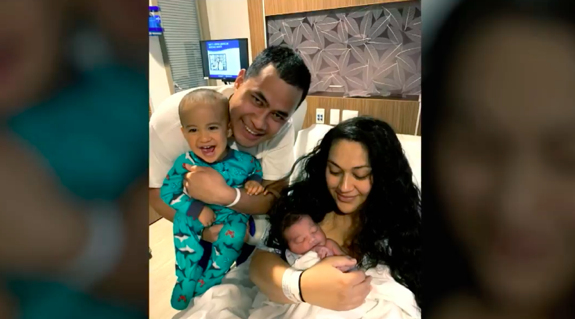 Season 7 couple Kalani and Asuelu continue to adjust to life as a family of four and, according to Asuelu, motherhood should be a breeze for Kalani.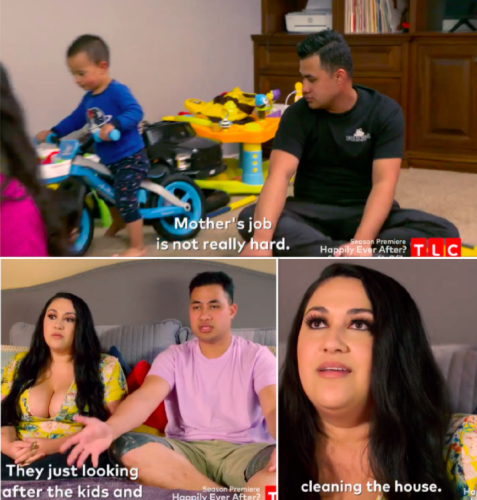 Kalani apparently disagrees. (Go figure.)
"Having two kids is the most-difficult thing I have done in my life," she says in a sneak peek clip of the new season. "It's non-stop screaming, non-stop laundry, non-stop feeding…I don't know if I can keep doing this anymore."
Larissa & Colt (and Debbie…and the cats!)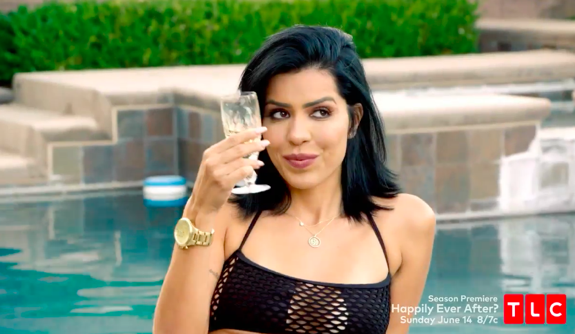 Now that Season 6 couple Colt(ee) and Larissa have gone their separate ways, (and Larissa has finished serving community service stemming from her multiple run-ins with the law), both parties are looking to move on.
In a sneak peek clip, Colt explains that he filed for divorce from Larissa after she was arrested for the third time.
"I'm glad she's gone!" Mother Debbie giggles gleefully.
We also see both Colt and Larissa attempting to find love again. In one cringeworthy scene (even by Colt's standards!), we see him asking a woman if she would like to accompany him back to his hotel room, "so we can probably have sex."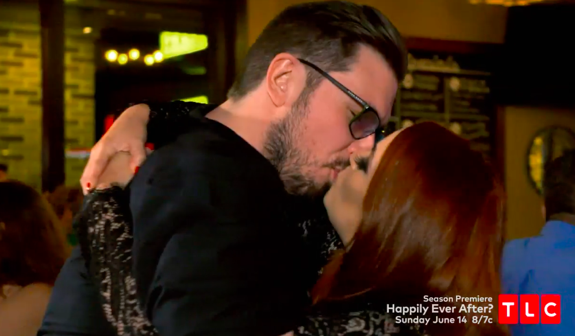 Colt, Larissa and Debbie all appeared together on "90 Day Fiance: Happily Ever After?" Season 4.
While Colt and his best friend/life partner mom Debbie are currently featured on 90 Day Fiancé: Self-Quarantined, Larissa does not appear on the show. However, she did slam her ex and former mother-in-law after previews for the new series revealed that the two had made her a topic of conversation on the show.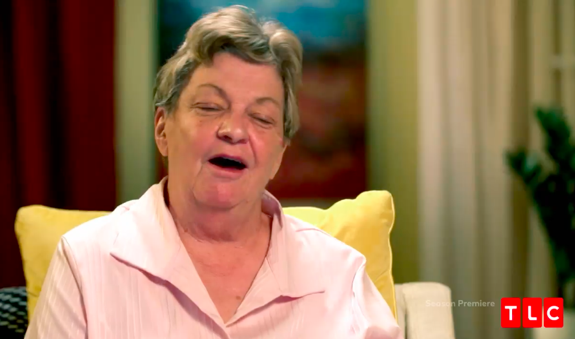 This week, Larissa encouraged her fans to tune in to the new season of "Happily Ever After?" to find out what she's been up to.
"Be sure to watch and find out what is going on with my immigration, court, and love life," she wrote. "I can't talk about these things now, but soon you will find out all sorts of things about my life. I wish to extend a special Thank You to all the 90 Day Fiance crew and producers that work so hard. It was the best to be filming with you all again!"
https://www.instagram.com/p/CAVqWthDhGT/?utm_source=ig_web_copy_link
TLC is set to reveal the fourth couple joining the cast on Tuesday evening.
One couple that will not definitely not appear on the upcoming season, though, is Ashley and Jay Smith. According to The Blast, Ashley said on Instagram this weekend that she has no desire to return to "90 Day Fiancé", though she does "wish everyday" that she could "do a tell all on reality tv."
"I think most of the population with half a brain gets it but there's a large amount who definitely don't," she continued. "I am a dumba** who signed a confidentiality contract for life and I got too much to lose. So I'm gonna go ahead and shut up now and [drink] some water and mind my business. Carry on."
https://www.instagram.com/p/B_dAp0-DB7S/?utm_source=ig_web_copy_link
Ashley also said she and Jay weren't interested at the moment in the idea of a spin-off, despite the two of them reconciling prior to the current pandemic and currently under lockdown together.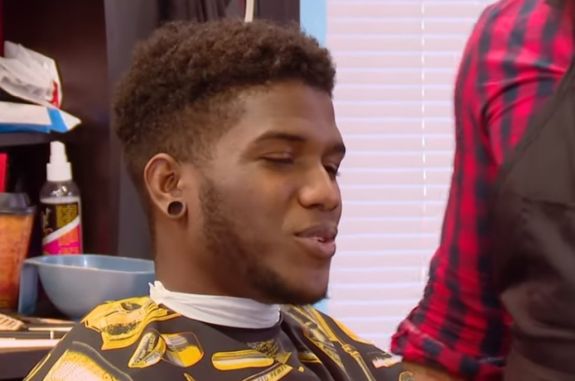 The new season of "90 Day Fiancé: Happily Ever After" premieres Sunday, June 14 on TLC.
UPDATE! On Tuesday night, the fourth couple was revealed to be Elizabeth Potthast and Andrei Castrovet!
RELATED STORY: Freedom! "90 Day Fiance" Star Jorge Nava is Released from Prison After Serving Time for Felony Marijuana Charge
(Photos: TLC; Instagram)