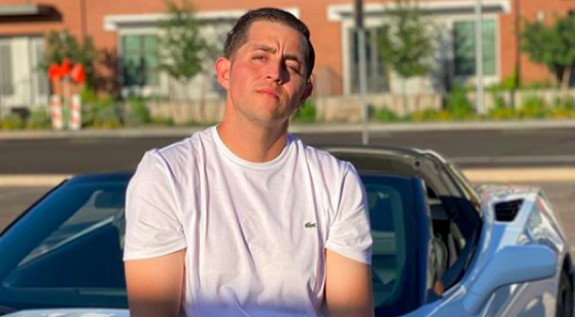 After serving more than two years behind bars for a felony marijuana charge, Jorge Nava is a once again a free man.
The 90 Day Fiancé star was released from prison on Tuesday – news he wasted no time sharing with his fans on social media.
"The sky is the limit #freedom," Jorge captioned a photo of himself posing with a white Corvette.
He also shared his first ride and post-prison meal with his social media followers, naturally. (His steak dinner at a Scottsdale restaurant surely beats the "three hots" he was getting in the clink!)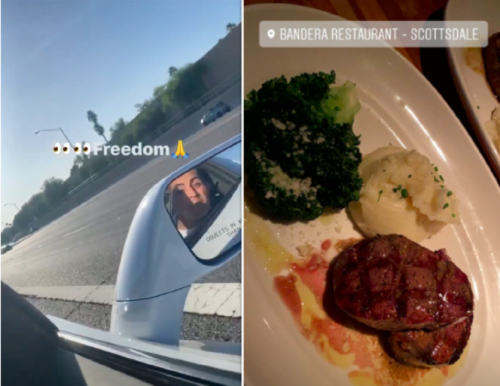 Noticeably absent from Jorge's post-prison pics (besides his trusty orange jumpsuit, of course) was his wife, Anfisa, whom he recently said he planned to divorce following his release. Jorge later attributed his 128-pound weight loss to the demise of his and Anfisa's marriage, claiming that she was "just jealous of the attention" he (and his newly svelte body) were getting.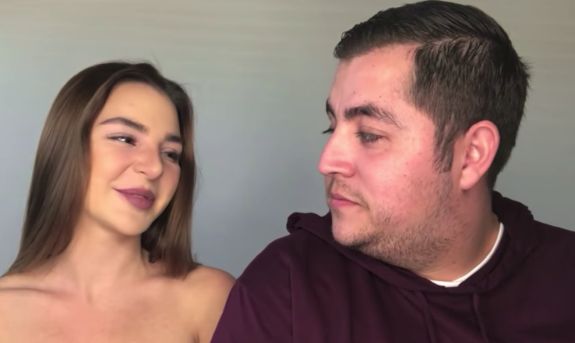 Anfisa went on to dispute Jorge's claims, stating that their marriage was "on the verge" of ending before Jorge was handed his 22-month prison sentence and that things only became worse after he was imprisoned. Anfisa also alleged that parting ways was a mutual decision she and Jorge came to, further denying rumors that she left Jorge for someone else.
Anfisa has been in a relationship with a man named Leo since earlier this year. While fans started buzzing that Leo and Anfisa broke up this week, Leo confirmed in a series of Instagram comments posted on Wednesday that they were still together.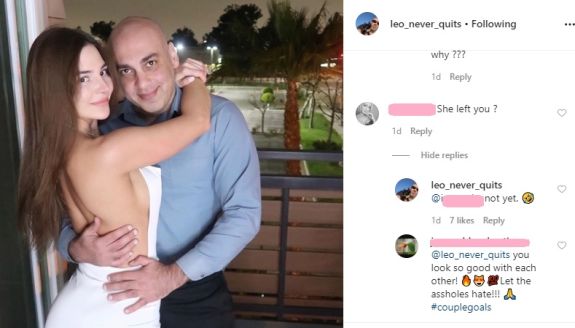 (Leo also confirmed that, while Anfisa did delete a photo of them off her Instagram as fans noticed, he stated that it was due to him asking her to delete it.)
Regardless of who ultimately pulls the trigger on filing for divorce, it's clear that Jorge's supporters on social media are in favor of him living the single life once again. Jorge's post-prison pics were flooded with comments encouraging him to "go get that divorce" and to "stay away from the ex wife."

According to Starcasm, the Arizona Department of Corrections lists Jorge's current status as being under community supervision.
So… plan your date nights accordingly, Jorge.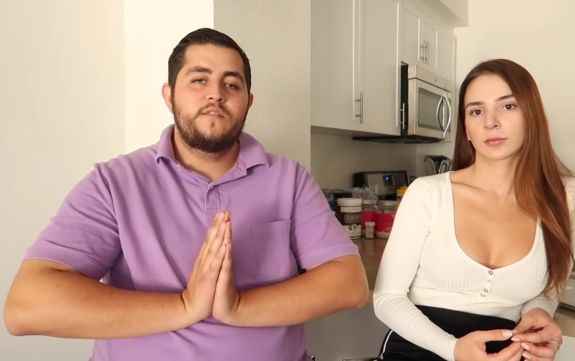 Jorge revealed he will have to remain in Arizona for a couple of days before he is cleared to return home to California. On Instagram Live, he told fans he has something in the works for his post-prison future, but didn't provide any details as to what it may be.
RELATED STORY: "90 Day Fiance" Season 4 Couple Alla Fedoruk & Matt Ryan Welcome a Baby Girl
(Photos: Instagram; TLC)