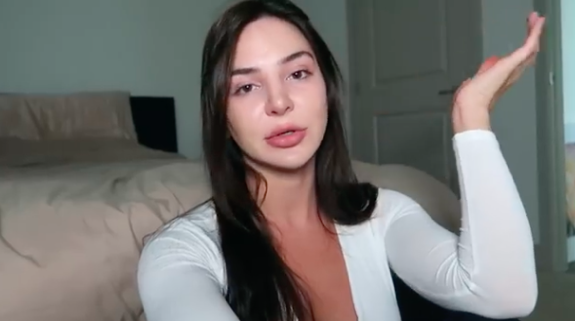 Jorge Nava regained his freedom following his recent release from prison; however, his estranged wife, Anfisa, appears to be the one making moves.
The former 90 Day Fiancé star revealed in a life update video posted to her YouTube channel this week that she was transferring to a university this fall and launching a fitness app. She also addressed Jorge's comments about her on a recent episode of 90 Day Fiance: Self-Quarantined, and talked about the hate she got after that episode aired.
During her video, Anfisa explained to her fans that she hadn't posted on YouTube in a while because of some things said about her during an episode of 'Self-Quarantined' that aired a month ago.
"There were some things said about me that were not very nice and lot of people came to my social media, especially my last YouTube video, and started leaving their negative opinion that is based on nothing because nobody heard my side of this story so that just kind of killed my desire to post anything on YouTube … ," she explained, adding that she was not participating in the "Self Quarantined" spin-off at all.
While Anfisa didn't reveal the "not very nice" comments to which she was referring, we're assuming she was talking about those made by Jorge on Episode 2 of '90 Day Fiancé: Self-Quarantined'. During the episode, Jorge told TLC producers over the phone (prior to his prison release) that Anfisa told him she wished he would've been sentenced to 12 years in prison and that she was "basically trying to get rid of" him once he was behind bars.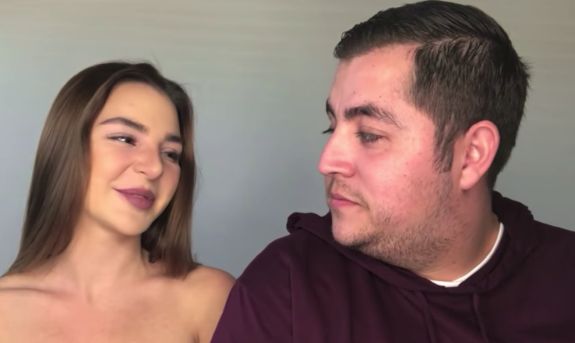 He also claimed to have found out about Anfisa's new relationship from the Internet, as she had allegedly blocked his phone calls. (As The Ashley has previously reported, Anfisa is currently dating a guy named Leo, and Jorge has stated that he intends to file for divorce from her now that he's out of prison.)
Although Anfisa said the hate she received on her YouTube videos made her feel her content was unappreciated, she ultimately decided not to worry about trying to prove herself to anyone.
"If people are committed to misunderstanding me and misjudging me, they're going to do it no matter what, no matter if I do good things, do bad things, whatever," she said. "People still gonna talk."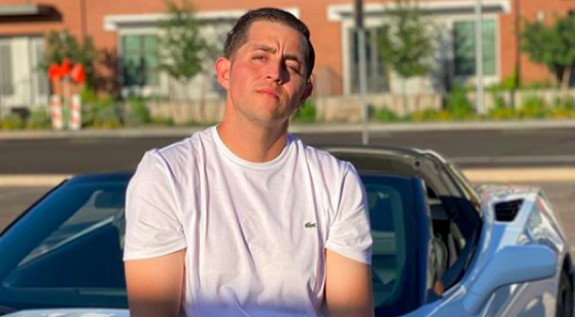 Anfisa went on to thank the fans who have continued to support her. "I'm here for you and not for the haters," she told them.
As for any rumors that may come up about her, Anfisa told her fans not to believe anything unless it comes from her mouth or her social media pages.
"If you see, like, somebody saying something about me somewhere else, then chances are very high that it's not true," she said.
In the video, Anfisa also talked about her life plans…which no longer include Jorge. She stated that the "really great news" is that she has officially graduated from community college and that she plans to transfer to University of California-Irvine this fall.
In addition to continuing her education, Anfisa, who became a certified personal trainer in November, also spoke about the fitness app she plans to launch "very soon, probably this week."
Once it has launched, Anfisa said the subscription-based app will allow users to access workouts they can do at home and at the gym, with or without equipment.
In order to dedicate her time to school and the development of the app, Anfisa said she decided not to take part in any fitness competitions this year — a decision she made at the beginning of the quarantine, when gyms across the country temporarily closed.
"No competing for me this year, maybe next year, we'll see how it goes," she said. "Right now, I decided to put my attention into other things like school and creating my app so I could help you guys."
Check out Anfisa's entire "life update" below!
RELATED STORY: Tarik Myers Responds Online After Dean Hashim Addresses Their Ongoing Feud During "90 Day Fiancé: Self-Quarantined"; Reveals "Real Reason" They No Longer Speak
(Photos: YouTube; Instagram; TLC)