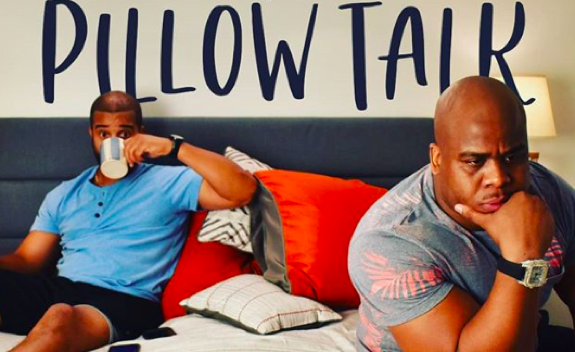 Nearly six months after Tarik Myers called out his brother Dean Hashim for what he claimed was the "real reason" behind the two of them getting the boot from TLC's 90 Day Fiancé: Pillow Talk, the siblings are taking their feud public once again.
In December, Tarik said he and Dean were no longer on the show due to family drama; however, the specifics were relatively vague at the time.
Now, however, the brothers' continued absence from 'Pillow Talk' as well as questions from fans have lead them to shed some light on their feud.
After being asked on Instagram to divulge the real reason behind the feuding, Tarik denied that his and Dean's falling out was due to his decision to remain friends with their "90 Day" co-star Ricky Reyes after Ricky called "a woman the n-word." He also denied that their fallout (as well as their absence from 'Pillow Talk') was a result of Dean's comments about Tim Malcolm, which Dean previously denied himself.
"Understand. Not a single solitary soul had anything to do with this other than me and the person [I'm] referring to," Tarik wrote. "Not Tim, not Ricky, not anyone. Whoever is spreading those rumors has absolutely no idea what they're talking about. Clout chasing big time. This is about family betraying family. Period."
While Dean told his brother Sadiq during the recent 90 Day Fiancé: Self-Quarantined episode that he hadn't spoken to Tarik "in like six months" and that Tarik "didn't like that" he moved to the Philippines, Tarik argued on social media that those were not the reasons the two no longer appear on 'Pillow Talk'.
"He quit," Tarik said. "Out of the blue. His reasons? He said I was copying him and wouldn't let him finish his 'jokes.' Delusional. He said I was cutting HIM off. Imagine that. He said either they fire me or he quits.
"Who brought him into this? Me," Tarik continued. "EVERYONE including me were stunned and I asked to talk to him twice. He said no TWICE. They couldn't believe he was being so childish. Blocked me and Hazel out blue. She was hurt the most. THAT'S when I said it's middle finger time.
"So if we were your favorites just know I tried," he continued. "His words were 'I am THE (not one of ) but THE STAR.' THAT'S WHY I DON'T FUK dude. I'm getting this out of the way now bc I'm tried of hearing about it. You heard it from the horse's mouth now."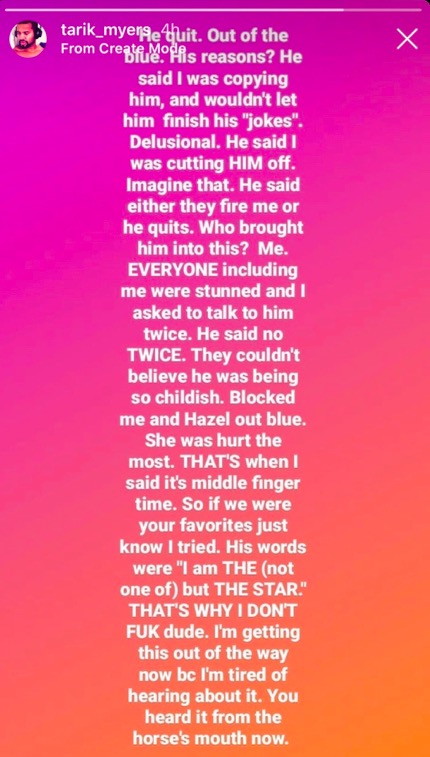 Tarik's friend Ricky even chimed in on Instagram, backing his friend's claims.
"The reason [Tarik] wrote this is because he really tried to keep it in house. I knew about this for months, but Tarik wanted to be the bigger person and not discuss it publicly. However he had to write this now because Dean is straight up bullsh**ting and lying about the truth on that quarantine program so of course it is warranted to Tarik to offer the truth," Ricky wrote. "Therefore I respect what he is doing."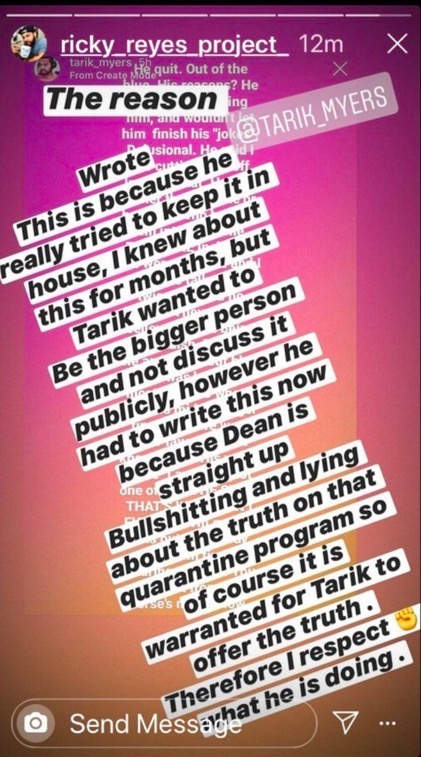 Stay tuned… The Ashley will update if anything is added to this family feud!
RELATED STORY: Tears, Jeers & a Few Too Many Beers: TLC Releases Teasers & Reveals Three of the Couples Appearing on "90 Day Fiance: Happily Ever After?" Season 5
(Photos: TLC; Instagram)