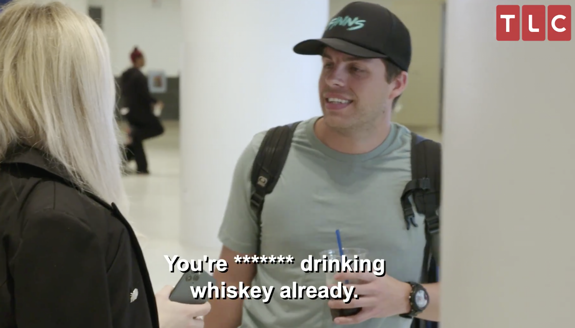 A new season of 90 Day Fiancé premieres next month, featuring four brand new couples and a few familiar ones, all facing a 90-day deadline to make it down the aisle.
There's a lot to unpack in the Season 8 trailer – backyard streaking, early morning whiskey drinking, name calling, bonding in a barn, a self-proclaimed sugar mama, a potential throuple situation… you name it, there's a good chance it's in there.
People has revealed more details on the pairs putting it all on the line this season, so before the December 6 premiere, let's meet the seven couples fighting for love (and often each other) this season!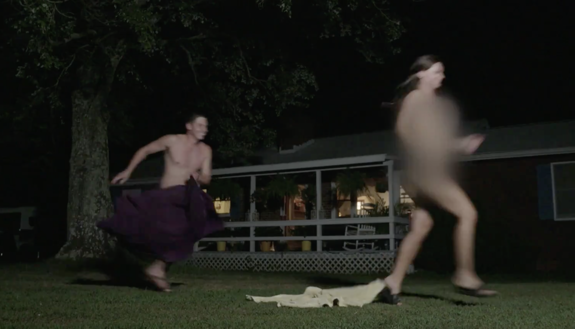 First, let's meet the new couples, who are appearing on a "90 Day Fiance" show for the very first time.
Brandon (Dinwiddie, Virginia) and Julia (Russia)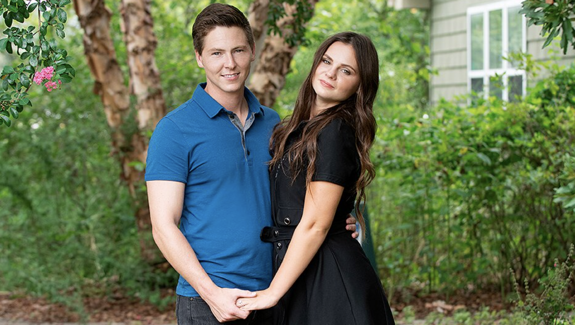 Brandon, 27, was introduced to 26-year-old Julia when his friends saw her go-go dancing at a club and decided to call him over video chat so the two could meet virtually. Despite Brandon working on a farm and Julia being a city girl and go-go dancer, the two hit it off instantly.
After five months and one in-person meeting, Brandon and Julia met up for a second time in Iceland and Brandon proposed. The two are now preparing for Julia to move to the U.S.; however, with all of the money Brandon has spent on his and Julia's relationship, the two will need to live with Brandon's parents until they can save enough money to move out on their own.
Brandon's parents are happy about their son's relationship, but are hoping Julia will abide by their conservative rules and be willing to pitch in on the farm.
Andrew (Roseville, California) and Amira (France)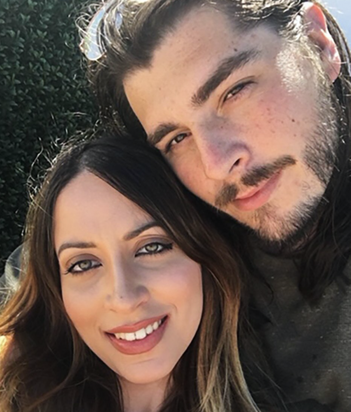 Andrew, 32, created an online dating profile after deciding he was ready to settle down and start a family. He ultimately discovered a message from 28-year-old Amira. After feeling an instant connection, the two made plans to meet for a romantic weekend in Las Vegas, where Andrew popped the question. Afterwards, the couple filed for the K-1 Visa and were approved, but must now go through great lengths to get Amira to the U.S. during the C0VID-19 pandemic before their visa expires.
Stephanie (Grand Rapids, Michigan) and Ryan (Belize)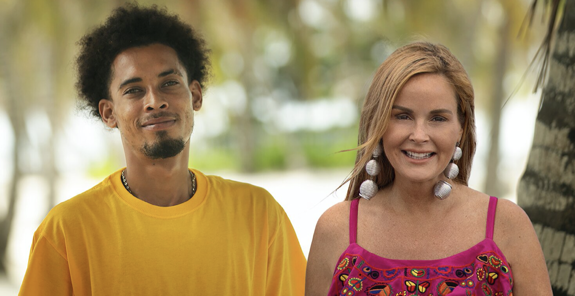 Stephanie, 52, has devoted her life to running two spa businesses and had never been in a serious relationship. All of that changed, however, during a vacation to Belize when she met 27-year-old Ryan on the beach. Stephanie believes Ryan is the one and she hopes to finally settle down with him. She also spoils him with gifts and supports him and his family by paying their rent.
Stephanie and Ryan argue over Ryan's flirtatious tendencies, but Stephanie hopes her man will mature once he arrives in America. Stephanie's friends, on the other hand, worry that Ryan is only with Stephanie because of the opportunities and support she provides him.
Jovi (New Orleans, Louisiana) and Yara (Ukraine)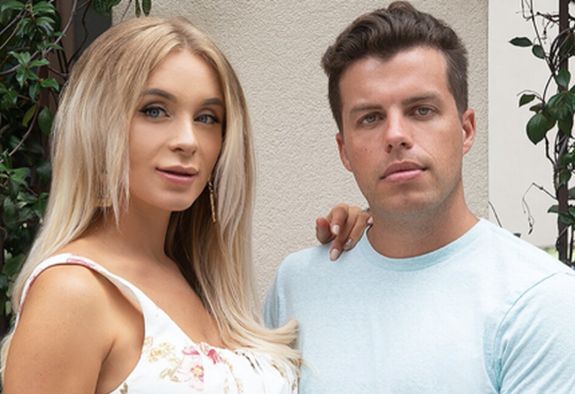 While traveling solo, 29-year-old Jovi decided to download a travel app to meet people, ultimately matching him with 25-year-old Yara. While Jovi wasn't expecting anything more than a hookup, the two had an instant connection and continued to travel together. Six months into their adventure, Yara found out she was pregnant. Jovi proposed and the couple filed for their K-1 Visa. Sadly, Yara had a miscarriage, though the experience did strengthen the couple's commitment and feelings for one another.
Now, Yara is preparing to move to the U.S., but Jovi's mother wonders if Yara will fit into Jovi's wild outdoor lifestyle and Jovi's friends wonder if Jovi is ready to give up his bachelor life.
Here are the couples who are returning to "90 Day Fiance" for another season:
Mike (Sequim, Washington) and Natalie (Ukraine)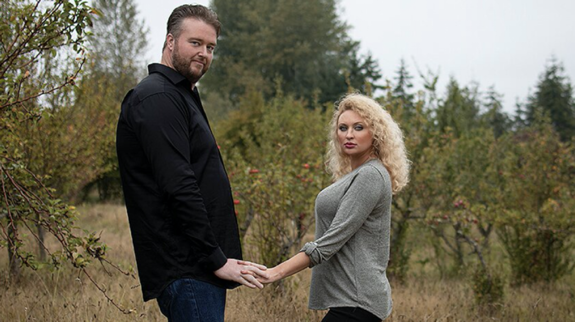 Mike and Natalie, both 35, are back after appearing on the show last season. On Season 7, viewers saw the couple deal with trust issues and uncertainty about their own feelings, though they still applied for the K-1 Visa. This season, things are moving fast for the couple as Natalie finds out she must move to the U.S. within 20 days of receiving her visa and Mike wonders if they'll be able to resolve all of their issues with only 90 days to tie the knot.
Rebecca (Woodstock, Georgia) and Zied (Tunisia)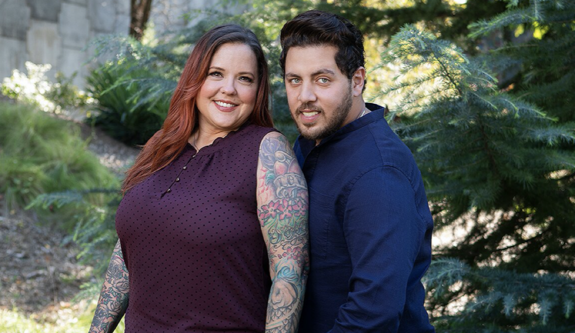 Also returning this season are Rebecca, 49, and Zied, 27. When viewers last saw the couple on Season 3 of Before the 90 Days, they were engaged and had begun the K-1 Visa process. They are now awaiting the final step in the process – Zied's interview – and if all goes as planned, Zied will be heading to the U.S. to live.
Rebecca has gotten a new job and is working overtime in order to financially support Zied upon his arrival; however, just as before, Zied's conservative religious beliefs create conflict in the relationship and Rebecca is suspicious that she is being scammed again. Rebecca's daughter Tiffany and Tiffany's boyfriend Micah also fear that Rebecca is repeating her mistakes and that this relationship, like Rebecca's previous marriage with someone from outside of the U.S., will not work out.
Tarik (Virginia Beach, Virginia) and Hazel (Philippines)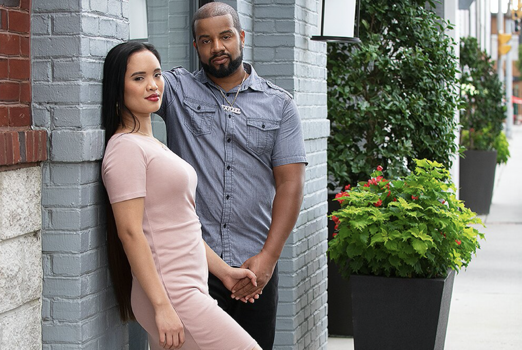 Tarik, 46, and Hazel, 28, are another pair of familiar faces fans will see on the upcoming season of "90 Day Fiancé." The couple previously appeared on Season 2 of 'Before the 90 Days.' During that season, Tarik traveled to meet Hazel in person and ultimately the two became engaged before Tarik headed back to the U.S.(Tarik also appeared on Pillow Talk with his brother, Dean Hashim.)
This season, Hazel is heading to the U.S. to begin her 90 days, with plans to bring her 8-year-old son Harry to America as soon as possible. After revealing that she is bi-sexual, Hazel is also planning to find an American girlfriend to bring into her relationship with Tarik; however, something from the couple's past will complicate this idea.
"90 Day Fiancé" returns December 6 on TLC. Get a first look at Season 8 below!
RELATED STORY: "90 Day Fiance" Star Deavan Clegg Opens Up About Jihoon Lee; Blames Show Producers for Her Daughter's Wild Behavior & More
(Photos: TLC; YouTube)