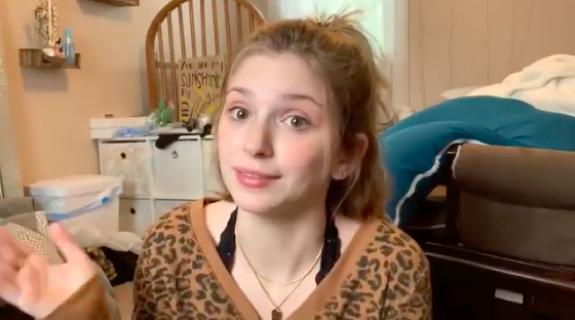 With some reality TV stars choosing to forgo a career in the public eye that requires a network camera crew, accounts on the subscription service OnlyFans are becoming increasingly popular.
For those unfamiliar with OnlyFans, it's a subscription-based social media service where content creators can share photos and videos with their "fans" for a profit. Content creators can receive funds from their "fans" through tips and pay-per-view features. While the site describes itself as a "powerful and useful tool for YouTubers, fitness trainers, models, content creators, public figures and influencers," it's most commonly known as a place to sell adult content…and reality stars from 90 Day Fiance, Unexpected and more shows are jumping at the chance to show their naughty bits for some extra quarantine cash!
One of the reality TV stars to jump on-board is McKayla Adkins of Unexpected. After revealing earlier this year that she had not been asked to return for another season of the TLC show, the 19-year-old single mom has turned to OnlyFans as a way to earn some cash — and according to McKayla, the profits are helping her take care of herself and her kids.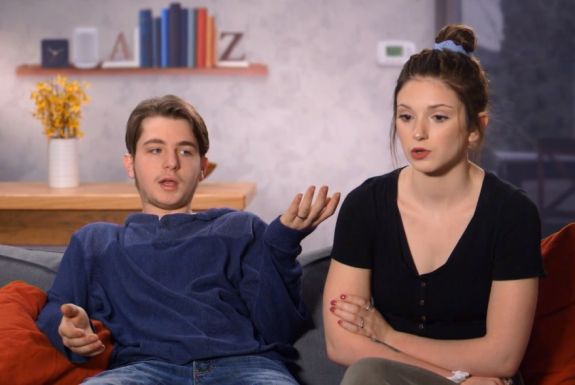 "Y'all hating on me for making an OnlyFans acct," McKayla tweeted in April. "I've made well over my rent already and have plenty of extra cash.. lol brb buying Timmy and Grace some new clothes and shoes."
Y'all hating on me for making an onlyfans acct.. I've made well over my rent already and have plenty of extra cash.. lol brb buying Timmy and grace some new clothes and shoes 😚😚 https://t.co/RtfyqsKvyF

— Mckayla Adkins (@mckayladkinss) April 2, 2020
Earlier this month, McKayla took to Instagram to address her haters further, revealing that she understands the negative response to her OnlyFans account, but assured her followers it was something she "thought about extensively before starting." McKayla went on to explain that since starting the account, she has felt more confident in herself.
" … In theses past few weeks I've felt more beautiful than I ever have before," she wrote. "I also see my body in a way I never have before. I look at all the things I used to hate and now I think they're beautiful. I overall feel more confident with myself, I also view other women's bodies differently… .
" … Before OnlyFans I had a really negative outlook on other women who post their body, I'm so frustrated with myself for feeling that way now," she continued. " … just bc you're a mom doesn't mean you have to hide your body. If you're confident and want to show yourself off, do it. If you want to wear a sexy outfit and go out, do it. If you want to post a sexy picture, do it. Live YOUR life the way YOU want to … ."
While McKayla has since removed the comments from her post, Starcasm reports that she had responded to some of her critics before doing so. In one of her replies, McKayla confirmed that her family does know about the OnlyFans account; in another, she defended herself after a commenter accused her of showing off her naked body "for everyone to see" as a way to get attention.
"I didn't lower my standards, I gained self love and acceptance of my body," McKayla replied. "Weird people follow my pages were there isn't nudity, I can't keep the creeps away from all of my social media sites."
As before, McKayla's message was met with mixed reviews — some criticizing her for selling her body for cash.
"Obviously [YouTube] isn't paying good money anymore, heaps of [YouTubers] are now selling [their] body for cash," one person wrote. "@mckaylaadkins why would you post inappropriate pictures of yourself," another commented. "Have some respect for [your] own well-being."
Others, however, commended McKayla for pursuing something that makes her happy.
"Love seeing you grow and turn into such a confident woman," one follower said. "Keep doing what makes you happy, you deserve it!"
Subscriptions to McKayla's OnlyFans account start at $7 a month or fans can take advantage of her discount offer of 4 months for $14.70. Also, "fans" interested in buying gifts (aka lingerie) for her are invited to do so by shopping her Amazon wish list.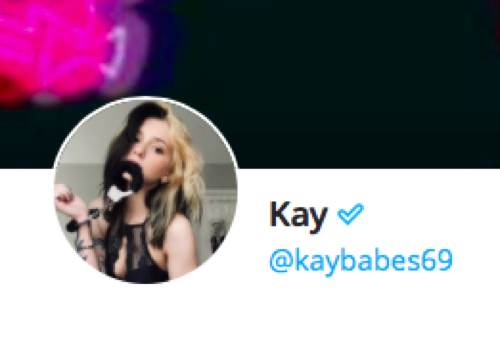 Along with McKayla, former 'Unexpected' star Laura Barron had turned to selling "premium content" via OnlyFans, though the mother-of-two (who just revealed she's expecting her third child) has since deleted her account.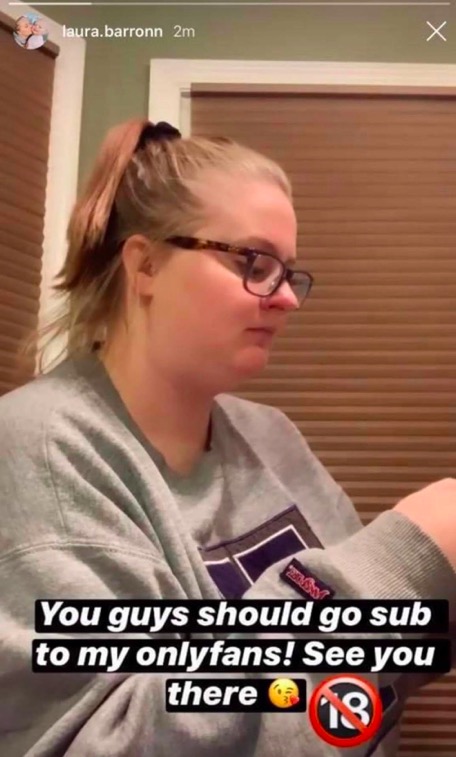 Before shutting down her page, Laura's profile featured a bio with an unnecessary play on words, a link to an Amazon wish list consisting of a vibrator and some video games – ya know, the necessities – and an alleged sex tape featuring her husband, Tylor Strawmyer.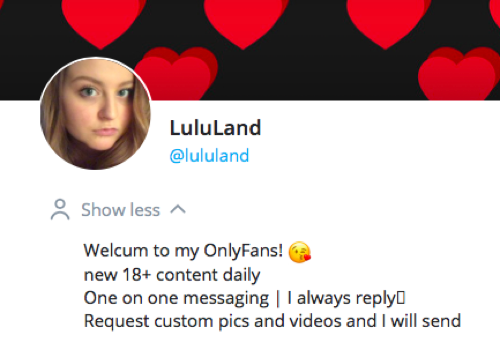 While McKayla and Laura are the only moms of 'Unexpected' who have joined OnlyFans at this point, they're not the only cast members to be featured on the site — Rilah Ferrer's mom, Rosa, has launched an account on the platform as well, making her the first grandmother of the reality series to do so. (#GrannyGoneWild)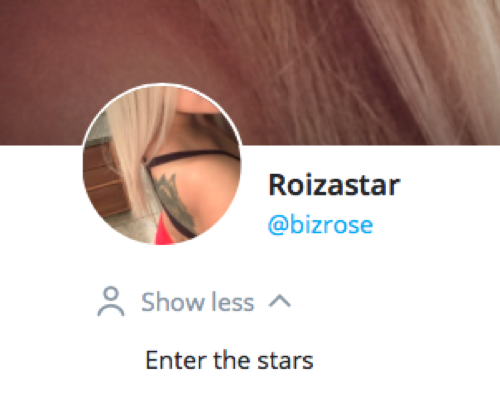 A subscription to Rosa's account — which consists strictly of photos at the moment, in case you're wondering — will cost $20 a month.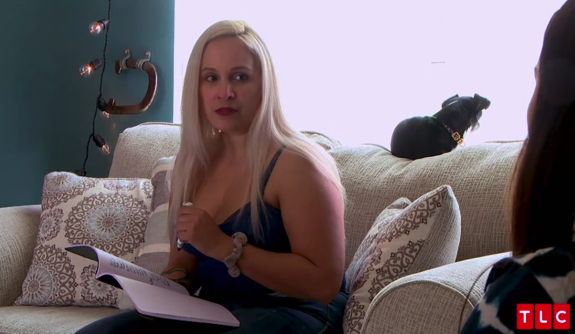 The moms and grandmas of 'Unexpected' are joined by plenty of other former reality TV stars on OnlyFans, including Bachelor in Paradise star Chad Johnson, who has taken to the platform as a way to make a profit recently. According to Daily Mail, after a domestic violence arrest cost him career opportunities and some sponsorship deals, Chad decided to start using the subscription platform to share adult videos.
https://www.instagram.com/p/B-QVG71Fie1/?utm_source=ig_web_copy_link
Chad and his girlfriend, who reportedly has an OnlyFans account of her own, claim to be earning more than $40,000 a month between the two of them.
Real Housewives of New York City star Dorinda Medley caught some of her followers off-guard this month when she shared on Instagram that she had started an OnlyFans account for herself. (She also tagged Beyoncé in her post after the singer name-dropped the website in a remix that was released the same week.)
Given the sort of content the site is known for, some of Dorinda's followers quickly jumped in the comments, assuming Dorinda was misinformed of what she had signed up for. (Again, not all of the content featured on OnlyFans is NSFW.)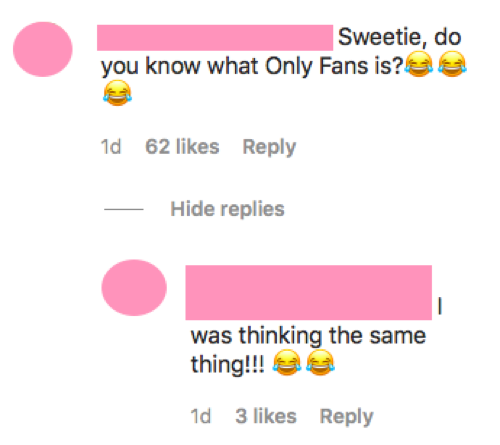 Earlier this year, 90 Day Fiancé star Larissa dos Santos Lima announced last week, according to The Blast, that her OnlyFans account is coming "soon."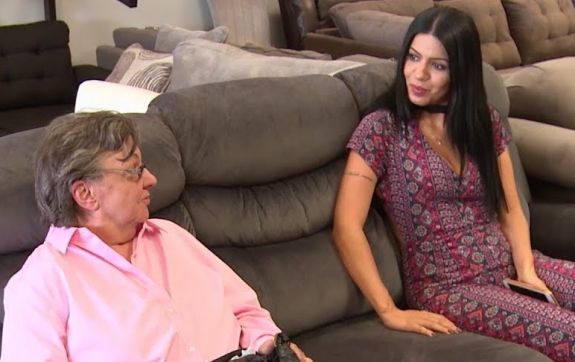 Meanwhile, Evelin Villegas, another member of the "90 Day Fiance" family, has already launched her OnlyFans profile, much to her fiancé Corey Rathgeber's dismay.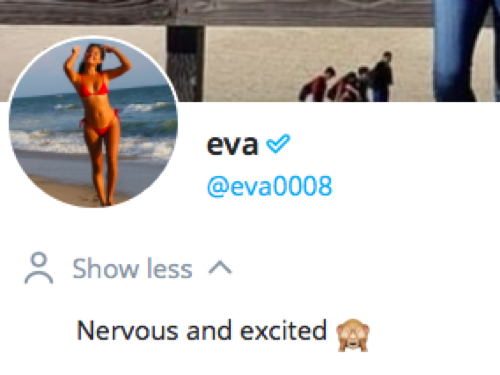 After fans began reaching out to Corey to let him know the profile existed, he addressed the issue on Instagram, assuring his followers that he does not agree with it, but for now, he is "not going to talk about it."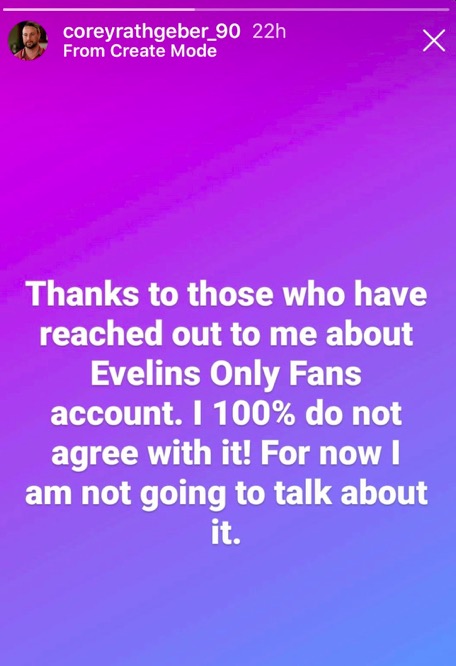 In a weird twist, Corey then opened his own OnlyFans account. His first post to the page— which came on Thursday— stated that he is "excited to get to know you all personally." Follow-up post include pics with the caption "Shower Time," so we can use our imaginations as to what the premium content entailed.
One reality TV personality whose presence on OnlyFans will likely surprise no one, is the Backdoor Teen Mom, Farrah Abraham. For just $9.99 a month, "fans" can subscribe to checkout her exclusive backdoor content.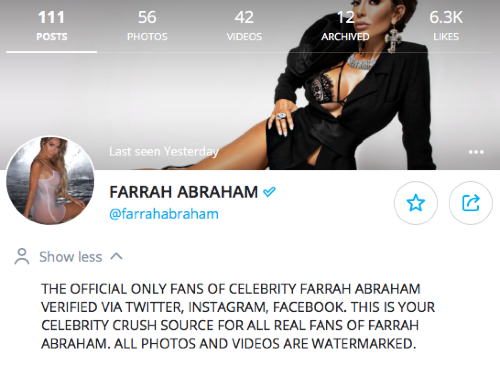 RELATED STORY: Former 'Unexpected' Stars Laura Barron & Tylor Strawmyer are Expecting Their Third Child Together
(Photos: YouTube; TLC; Twitter; Instagram; OnlyFans)