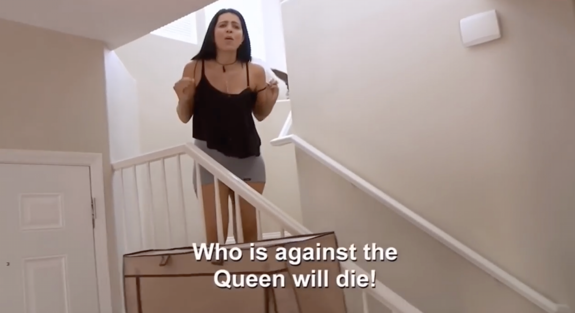 A month after she was fired from TLC for doing a gig on an adult webcam site, Larissa Dos Santos Lima is warning her online haters to back off, as she's planning to release even more adult content.
Larissa confirmed in September that she was no longer a cast member of 90 Day Fiancé, due to her adult show with CamSoda – a gig that earned her a cool $100k. On Sunday, Larissa confirmed her "target audience is now all adult" and her main focus will be releasing content for OnlyFans. Going forward, Larissa said she will "not tolerate any more bullying," which she claims to have experienced during her time on reality TV.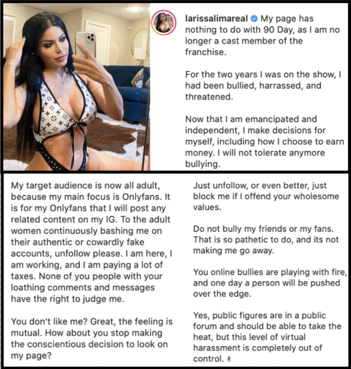 "My page has nothing to do with '90 Day,' as I am no longer a cast member of the franchise," she wrote. "For the two years I was on the show, I had been bullied, harassed, and threatened. Now that I am emancipated and independent, I make decisions for myself, including how I choose to earn money. I will not tolerate anymore bullying.
"My target audience is now all adult, because my main focus is OnlyFans," she continued. " … To the adult women continuously bashing me on their authentic or cowardly fake accounts, unfollow please. I am here, I am working, and I am paying a lot of taxes. None of you people with your loathing comments and messages have the right to judge me. You don't like me? Great, the feeling is mutual. … "
After posting her statement on social media, many of Larissa's fans left comments supporting the ex-wife of Colt Johnson for "taking charge" of her life and doing what makes her wealthy happy.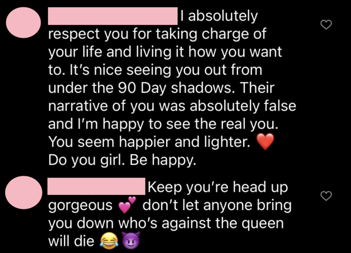 "I absolutely respect you for taking charge of your life and living it how you want to," one comment read. "It's nice seeing you out from under the '90 Day' shadows. Their narrative of you was absolutely false and I'm happy to see the real you. You seem happier and lighter. Do you girl. Be happy."
"Keep your head up gorgeous," another person wrote. "Don't let anyone bring you down who's against the queen will die."
Despite undergoing more than $70,000 worth of plastic surgery this year to look like Kylie Jenner, Larissa appeared to be back in the surgeon's office on Monday, accompanied by her boyfriend, Eric Nichols.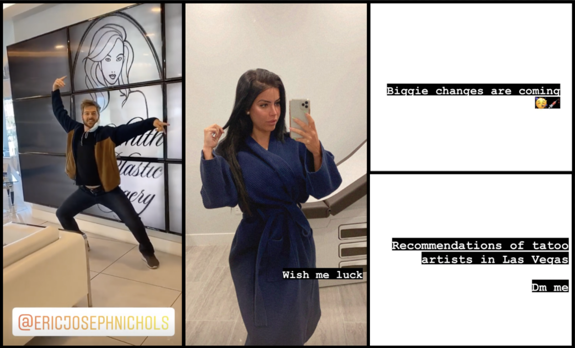 Larissa didn't reveal what procedure(s) she was having done, but she promised her followers "biggie changes are coming," and also shared that she was looking for a tattoo artist in the area.
Earlier this month, Larissa called TLC "old fashioned" for giving her the boot, adding that the network has "rather odd values." She also claimed TLC didn't want her earning more than what she was making on '90 Day Fiancé' – a reported $15,000 per season.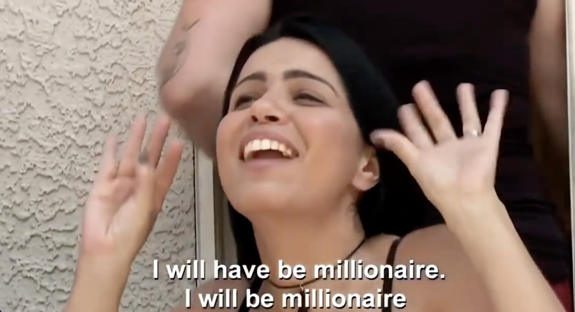 " … The problem the company had with me, was they did not want me making more than they could offer," she said.
RELATED STORY: Former "90 Day Fiancé" Star Larissa Dos Santos Lima Calls TLC "Old-Fashioned" for Firing Her; Talks Baby Plans with Boyfriend Eric Nichols
(Photos: TLC; Instagram)