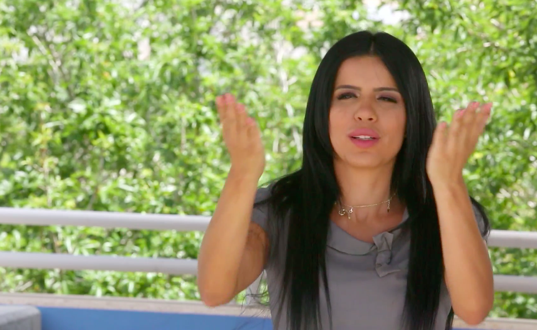 It's been a bad month for Larissa Dos Santos Lima.
The 90 Day Fiance star— who was arrested last week by U.S. Immigration and Customs Enforcement (ICE)— has been fired by TLC and will no longer appear as part of the network's "90 Day Fiance" franchise.
"90 Day Fiance" blogger John Yates was the first to break the news of Larissa's firing. On Saturday he posted to his Instagram account that Larissa was already filming for another season of the show when she was released from her contract with TLC and the show's production company, Sharp Entertainment, due to her association with adult webcam site, CamSoda. (Larissa reportedly raked in a cool $100k for the sexy time show she did on the site earlier this month.)
On Saturday, Larissa herself confirmed her firing in a statement.
"Dear friends and followers, I want to make a statement for you, I am no longer a cast member of the show '90 Day Fiance,'" she wrote. "Because of my show with CamSoda, I was released from my contract with TLC by phone the day before ICE arrested me. I will continue producing content for my official channels on Instagram, OnlyFans, and YouTube. Thanks for your understanding, love and attention. -Larissa Lima."
View this post on Instagram
After the statement was posted, many of Larissa's followers expressed their opinions that it is hypocritical of the production company and network to fire Larissa for doing a show on the adult site, when many of the show's cast members post explicit content to the site OnlyFans.
"I don't understand how everyone else can be on OnlyFans and YouTube and this isn't ok," one person wrote.
(The Ashley can't confirm this, but, based on what she knows of the typical reality TV show contract, Larissa probably violated her TLC contract by signing a contract with another media outlet (CamSoda), to deliver content for them. Again, this is purely speculation and not confirmed."
Larissa got plenty of support from some of her fellow "90 Day" alum, including Anfisa Nava.
"GOOD FOR YOU!" Anfisa wrote. "You'll be a millionaire in no time."
Larissa's boyfriend, Eric(ee) Nichols expressed his feelings on Larissa's firing in a less-than-subtle way, reposting Larissa's statement, along with audio of Tom Petty's song "Free Falling," signaling that he is happy to finally be free of the contract.
It's unknown if Larissa's ex-husband, Colt Johnson, his mother Debbie and their assorted cats will continue on with the franchise without Larissa.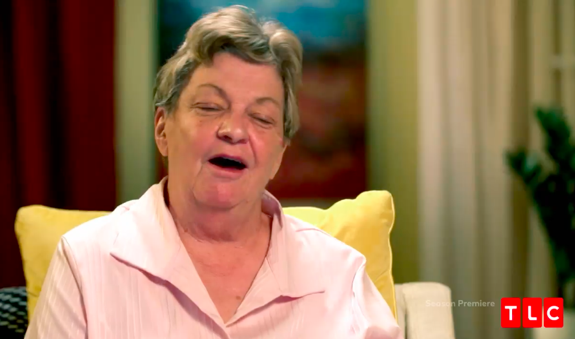 Some reality TV show fans were quick to point out on social media that Larissa's firing resembled Farrah Abraham's. Farrah was booted from Teen Mom OG in 2017 after refusing to stop participating in the adult industry. It was actually a Halloween show Farrah did on CamSoda that was the final catalyst for the firing.
TLC and Sharp Entertainment have yet to issue statements regarding Larissa's firing.
RELATED STORY: "90 Day Fiance" Star Larissa Dos Lima Santos Arrested by ICE As She Attempted to Leave Las Vegas
(Photos: TLC; Instagram)