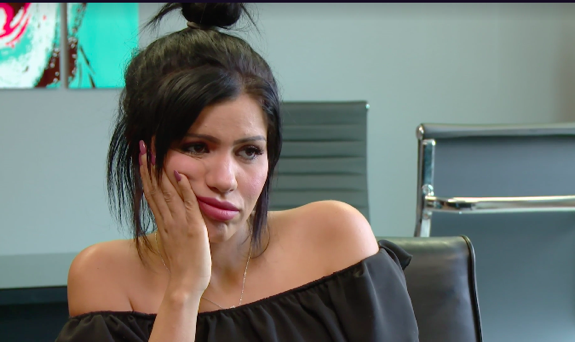 Larissa Dos Santos Lima was about to leave her life— and her problems— behind in Las Vegas for a new start in Colorado with her boyfriend Eric Nichols but the U.S. Immigration and Customs Enforcement apparently had other plans.
On Saturday, Larissa's friend Carmen confirmed that the 90 Day Fiance star had been arrested by ICE.
"Hi everyone, I am here with Eric Nichols [right now], Larissa just got arrested by ICE when she was about to leave her house and move to Colorado," Carmen– who has been featured on "90 Day Fiance" frequently— wrote on Instagram. "We have no clue why. I want to let her family, fans and friends to know that we are going there right now and as soon as I have more info I will keep you guys posted. Send prayers."
Larissa was just arrested by ICE. #90DayFiance #90DayFianceHappilyEverAfter pic.twitter.com/8i4LQyl4Rx

— John Yates (@JohnYates327) September 19, 2020
Only one day before, Larissa had posted photos to Instagram to celebrate her and Eric buying a home together in Colorado Springs, Colorado.
"Larissa was taken into custody Saturday at her and her boyfriend, Eric Nichols' Las Vegas home, apparently as they were getting ready to hop in the car and take their U-Haul on a road trip to Colorado Springs … where they bought a home after selling their Vegas pad," TMZ reported. "Her rep tells us … 'Larissa's legal team is working meticulously on her release and clearing up this misunderstanding.'"
Those associated with Larissa commented on blogger John Yates' post about the arrest. When some suggested that Debbie Johnson— the mother of Larissa's ex-husband Colt Johnson— may have tipped ICE off to have Larissa arrested, Deb vehemently denied it.

"Don't spread lies you know nothing about," Debbie wrote. "Colt or I didn't have anything to do with this. Please don't tag me."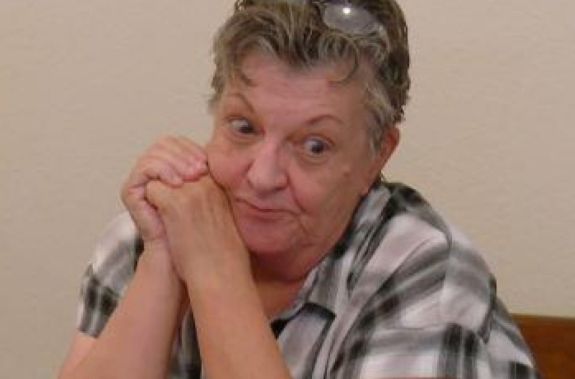 Colt's other ex, Jess Caroline, offered her condolences via cry face emojis. (Jess and Larissa have become friends after bonding over their Colt breakups.)
"Praying for you..love you," Jess wrote to Larissa on Instagram Stories.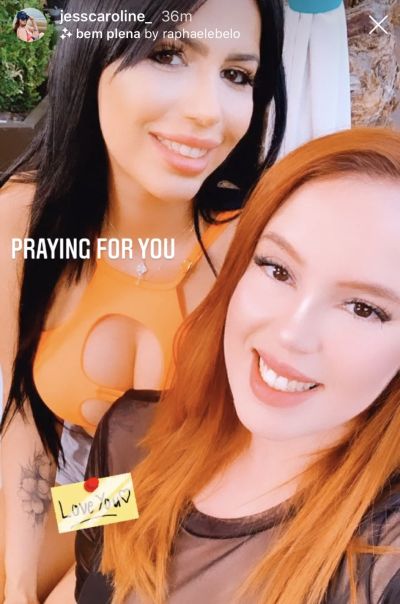 Some suggested that the reported $100,000 Larissa recently made doing a sexy-time show earlier this week on the adult website CamSoda had something to do with her arrest, but that is unconfirmed.
As The Ashley previously reported, Larissa had over $72,000 worth of plastic surgeries and procedures this year in an effort to look more like Kylie Jenner. She debuted her new face and body on CamSoda via a live lingerie show.
UPDATE! Larissa was just released from jail, and posted on Instagram to let her fans know.
"Hi everyone, I'm out(ee!)," she said in a video. "Thank you Eric(ee)… and everyone. The… people from ICE are very nice, so I'm good to go."
On Instagram Stories, Larissa posted a video of her in the moving van driving, so we can assume she and Eric resumed their plan to move to Colorado.
"Thank you so much Carmen, Lindsey, Eric(ee) for everything while I was held by ICE," she said. "Thank you so much…"
Eric posted a video of Larissa leaving the facility.
Carmen posted her thoughts on the arrest, and confirmed that Larissa and Eric have left Vegas for Colorado.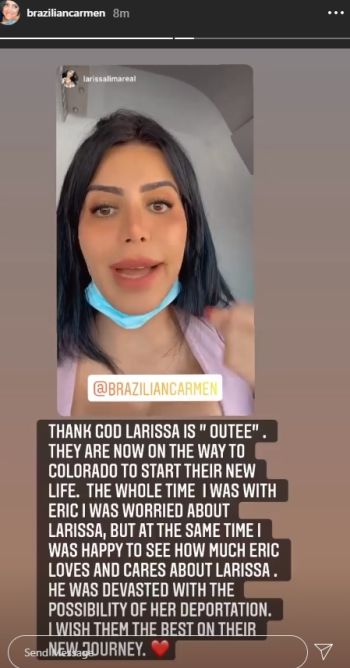 "Thank God Larissa is 'outee,'" Carmen wrote on Instagram Stories. "They are now on their way to Colorado to start their new life. The whole time I was with Eric I was worried about Larissa but at the same time I was happy to see how much Eric loves and cares about Larissa. He was devastated with the possibility of her deportation. I wish them the best on their new journey."
Details as to what caused Larissa to get arrested have yet to be released.
RELATED STORY: "90 Day Fiance" Star Larissa Dos Santos Lima Got $72K Worth of Plastic Surgery to Look More Like Kylie Jenner
(Photos: TLC; Instagram; Twitter)