There's finally a bit of peace in the 'Bush.'
Bear Brown and his fiance-turned-baby-mama-turned-nemesis Raiven Adams appear to have finally called it truce, after months of battling back and forth over their failed relationship and their son, River. In a recent Instagram post, Raiven revealed that she and Bear have been working on getting along, and that Bear will finally be meeting River, six months after the baby's birth.
"For everyone asking! No Bear has not met River that has to do with a lot of things!" she wrote. "Not because I won't let him and not because he doesn't want to come. We've spent the past two months focusing on co-parenting! Which is a huge reason I took a break for a bit!
"Now we previously discussed traveling to him but River was still so small and it was dangerous for him to travel so young!" she continued. "Now with COVID it's still dangerous but unfortunately there doesn't seem to be an end for now! And It's been 6 months and that's clearly far to[o] long. So I have offered to bring River to him so he can start bonding with him and his other family!"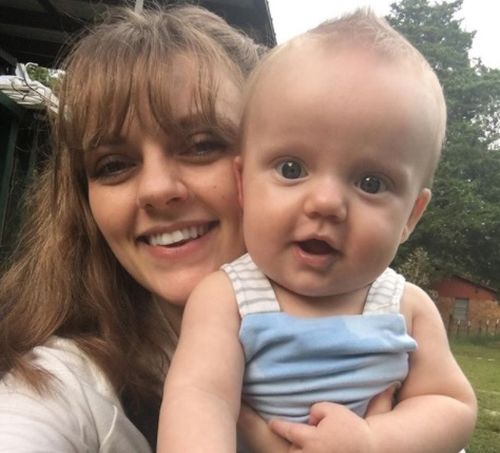 As The Ashley previously reported, Raiven took out a restraining order on Bear, claiming that he used drugs, was abusive to her and tried to threaten to have the Discovery Channel "bury" her in lawsuits. Bear denied Raiven's claims, and later claimed she was abusive to him. Raiven dropped the restraining order when River was born in March. She later filed for sole custody, after a paternity test determined that Bear was, indeed, River's father.
In June, the estranged couple surprisingly came to an agreement and ended their nasty custody battle,with Raiven having primary physical custody of River and Bear being allowed restricted visitation.
In her post, Raiven admitted that her history with Bear is strange, but that things have been worked out between them.
"Please don't assume things when you do not know!" she wrote. "We will never make sense to any of you haha. Life is not always easy and we are doing the best we can! We are in a very good place and you may not understand everything we do but that's okay! We will be traveling in the next week and the boys will get to spend some time together!"
Raiven said that the trip to visit Bear's family will be a long one, so that the Browns can get to know River.
"River and I will be staying for a while so he can really get to spend some quality time with his family," Raiven wrote. "And taking all precautions we can to travel safely!"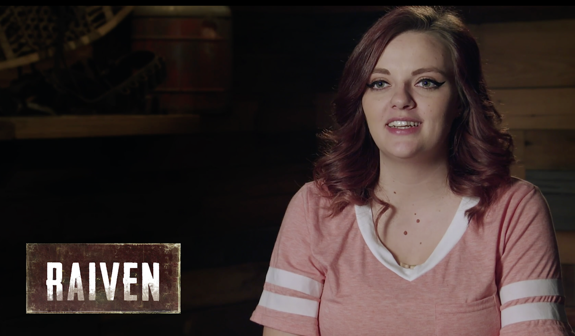 Bear also posted the happy news on Instagram.
"Hey everybody I have some awesome news!" he wrote. "Raiven is bringing little River up for a visit! It'll be the first time I've gotten to see him in person, but we have been talking a lot over the phone! It's gonna be so cool to be able to hold him!"
While answer fans' questions on Instagram Stories earlier this week, Raiven discussed how she and Bear came to the decision to call it truce.
"Everything in life is learned," she wrote. "We aren't born knowing how to co-parent. We had our struggles and we have moved past them."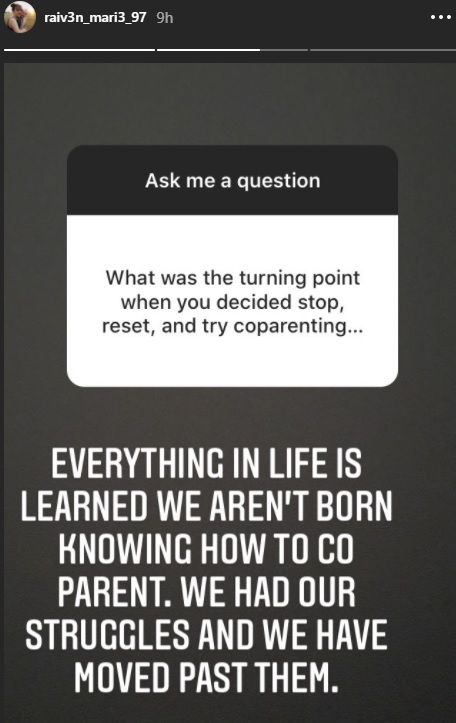 On the current season of 'Alaskan Bush People,' viewers have watched as Raiven and Bear's relationship disintegrated, just days before they were due to get married.
RELATED STORY: 'Alaskan Bush People' Star Bear Brown Says Wildfire Has Destroyed the Family's Washington Home
(Photos: Instagram, Discovery Channel)