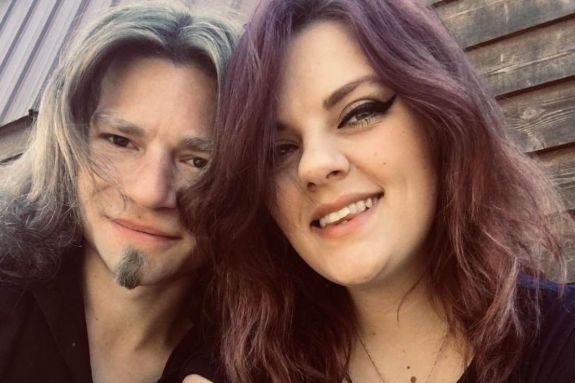 Raiven Adams— the pregnant ex-fiance of Alaskan Bush People star Bear Brown— is accusing the Discovery Channel star of abuse and drug use in recently filed court documents.
As The Ashley told you last week, Raiven filed for and was granted a temporary protective order against Bear, claiming he was violent with her. Now, The Blast has exposed new court documents filed by Raiven in which she details the alleged abuse she suffered at the hands of Bear.
In the court documents, Raiven claims Bear has verbally abused her, intimidated her with his gun, and threatened to withhold money and even food from her if she did not do what he wanted.
Raiven claims that, shortly after moving to Loomis, Washington, in August 2019 to be with Bear she "realized his behavior was abusive." She also claims that Bear used his fame and connection to the Discovery Channel as a way to keep Raiven in line.
"While dating I would bring up his erratic behavior (yelling, slamming things, preventing me from leaving rooms)," Raiven wrote in the court docs. "I was told multiple times if I didn't follow what he wanted me to do/say/act he would have Discovery [Channel] bury me [with] lawsuits if I spoke about his behavior."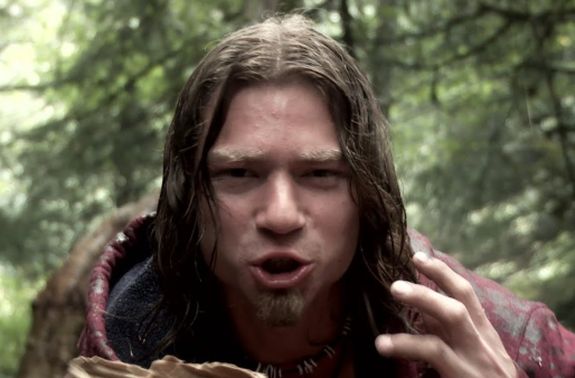 Raiven also claims that Bear admitted to using cocaine, and blamed his behavior on the drug.
"When expressing concerns of his drug use, he would threaten to kick me out/withhold food, money," Raiven wrote. "He would punish me by verbally abusing me or threatening to kick me out."
Raiven stated that Bear's guns were also a concern for her.
"He would use it as intimidation/tell me gun laws don't apply to him," she wrote.
The Blast also reports that Raiven claims Bear threatened to take their baby away from her if she left him. In another disturbing part of the court documents, she writes that she believes Bear intentionally used propane to scare her multiple times.
"I fell asleep on two occasions [shortly] before separating permanently," Raiven wrote. "Both times I woke up to propane left on in our trailer. When I expressed my concerns he laughed as if was a joke."
Raiven began dating Bear last year, and the couple quickly announced their engagement in August 2019…only to break up two weeks later. One day after announcing their breakup, they revealed Raiven was pregnant with Bear's child.
After their first breakup, Raiven's mother Kassy took to social media to slam Bear and his famous family for "treating Raiven like trash," and other assorted things. However, Raiven and Bear decided to give their relationship another try in September, but split again in November.
Raiven is currently about 31 weeks pregnant with Bear's son. On the day the news of the restraining order broke, she posted to her Facebook account that she had been experiencing pre-term labor and was taking medication to stop the contractions. She also posted a promise to keep her unborn child safe.
"I promise I will fight and protect you until my last breath," she wrote. "You are my biggest blessing and I'll never be the same because of you sweet boy."
Raiven is due back in court on February 27 to find out if her request for a long-term protective order will be granted. The Blast reports that, in her filings, Raiven also requested their baby be protected from Bear once he is born.
"Our child due in April will need protection from violent behavior/ source of control / putting the baby in harms way," Raiven wrote, requesting that Bear be required to enroll in substance abuse treatment, as well as a "program for the rehabilitation of batterers."
Bear has not responded publicly to any of Raiven's claims.
RELATED STORY: Pregnant Girlfriend of 'Alaskan Bush People' Star Bear Brown Files Restraining Order Against Him
(Photos: Instagram, Discovery Channel)