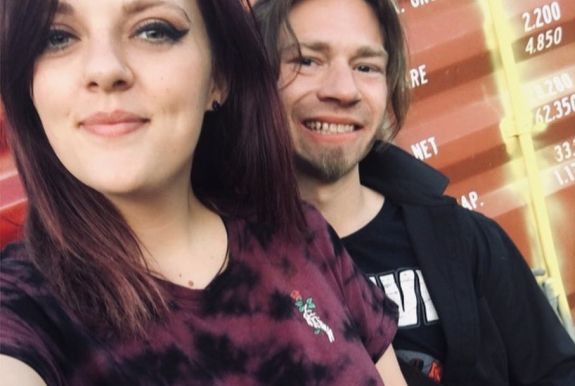 Bear Brown's on-and-off romance with his pregnant girlfriend Raiven Adams has gone from the Bush to the courthouse!
The Sun broke the news on Tuesday that Raiven filed for and was granted a restraining order against Bear. Raiven, who is currently 30 weeks pregnant with Bear's son, filed for a domestic violence (short-term) restraining order on Monday in an Anchorage, Alaska, court. According to the court records, which The Ashley located herself, Raiven also filed for a long-term restraining order against Bear.
Raiven's petition for the short-term protective order was granted on Monday, but she will have to wait until the February 27 court date to find out if the long-term protective order will be granted as well.
This is just the latest in the cornucopia of drama that has been Bear and Raiven's short relationship. Raiven– who got to know Bear when her mother Kassy photographed Bear's brother's wedding last year– soon became "involved with" (aka impregnated by) Bear. They began dating, and announced their engagement in August 2019…only to break up two weeks later. One day after announcing their breakup, they revealed Raiven was pregnant with Bear's child.
After their first breakup, Kassy took to social media to slam Bear and his famous family for "treating Raiven like trash," and other assorted things. However, Raiven and Bear decided to give their relationship another try in September, but split again in November. (Got all that?)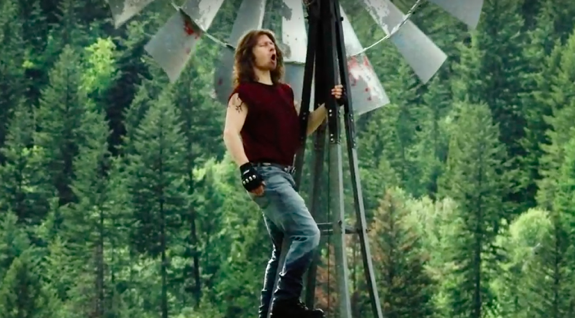 Raiven has since deleted her Instagram account. On Facebook, though, she posted about people with narcissism (hmmm…wonder who she could be talking about?) and also revealed that she's had some issues with her pregnancy lately. In a post made on Monday, she revealed that she has been taking medication and steroids to stop the contractions she's been having.
The post– which was written by Raiven on the same day she filed for the restraining order against Bear– also included a promise to her unborn child to keep him safe.
"I promise I will fight and protect you until my last breath," she wrote. "You are my biggest blessing and I'll never be the same because of you sweet boy."
Bear has not made any public comments regarding the protective order against him.
RELATED STORY: Buy a Piece of 'Alaskan Bush People' History! The Brown Family Alaskan Compound "Browntown" is For Sale
(Photos: Discovery)