The back-and-forth drama between Jersey Shore star Ronnie Ortiz-Magro and Jen Harley found its way back in a courtroom on Tuesday, with Ron being ordered by a Los Angeles judge to stop contacting the mother of his one-year-old daughter.
According to Radar Online, the ruling came Tuesday during a pretrial conference Ron was scheduled to attend for his ongoing domestic violence case regarding the October altercation between himself and Jen — the incident for which Ron is facing seven misdemeanor charges.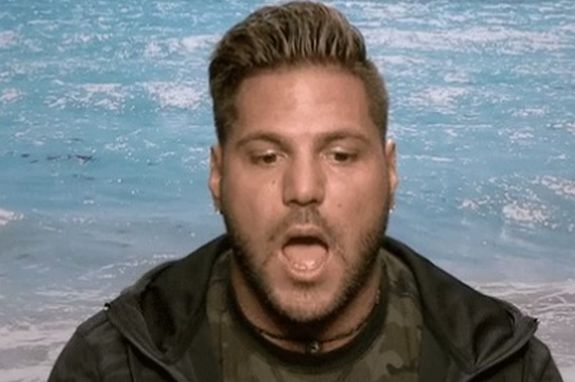 During the hearing, Deputy City Attorney Heidi Matz argued that Ron contacted Jen despite the criminal restraining order that had been filed against him by the Los Angeles City Attorney's Office following the October incident.
"The victim is in court and she was contacted by the defendant at the end of the year … and he sent her many texts," the Deputy City Attorney told the judge. "They did see each other and there was an incident in Nevada. That I have no jurisdiction over; however, prior communications are illegal. We want the defendant to knock it off … We want it to stop."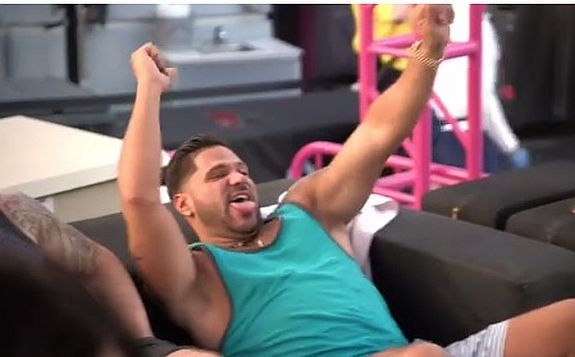 Ron was not in attendance for the pretrial conference himself, though attorney Leonard B. Levine appeared on the 'Jersey Shore' star's behalf. Jen, however, was in attendance for the pretrial conference, along with her attorneys and a representative with the Family Violence Unit of the City Attorney's Office.
The judge asked Ron's attorney to "convey that to [his] client]," — "that" being the no-contact detail — admitting that the Deputy City Attorney was right. Ron's attorney said he had conveyed that adding, "it's complicated" before confirming, "there will be no contact."
Ron's attorney went on to tell the judge that Ron is currently enrolled in domestic violence counseling in Nevada and that both he and the Deputy City Attorney will meet in the next few weeks to "resolve the issue" of Ron's domestic violence charges.
Following the court hearing, Jen told Radar Online she was "ready to get everything over with" so she and Ron could "co-parent peacefully," adding that she was "just over the drama."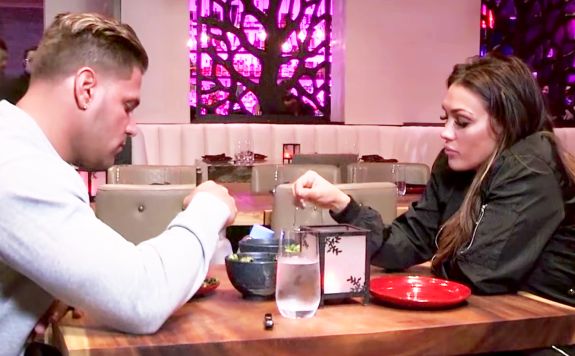 The toxic couple's most recent drama occurred just last month when Jen allegedly attacked Ron in his own house while he was asleep, striking him in the face and poking him in the eye with eyeliner, despite reportedly being uninvited to the residence and also having a restraining order against him.
In response to the alleged attack, Ron called the cops and was granted an emergency order for protection against domestic violence, in effect through February 25. Jen said she has received the restraining order, though her attorney Lisa said charges have not been filed in connection to that incident. After Tuesday's hearing, Lisa said she was pleased with the outcome thus far.
"We are very pleased that today the judge put on record that Mr. Ortiz is in violation of the restraining order and admonished his attorney for him to stop it and knock it off, which he should," she told Radar. "And we have another continuance which means we come back in March. As you can see, Jen is here because she is strong and she's demanding justice. We are going to keep coming back until we get justice and I'm very proud to stand with Jen today. … I just want to say domestic violence is wrong and I'm very proud to stand with Jen Harley as she stands for her rights."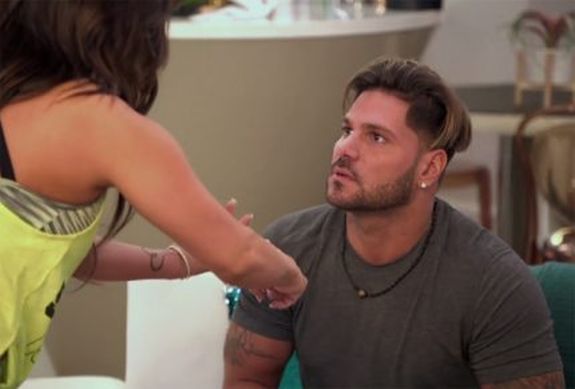 Per Ron's attorney's request to the judge, the pre-trial hearing has been continued to March 13. The criminal restraining order against Ron has been extended to that date as well.
RELATED STORY: Roger Mathews Says He Considered Suicide During Bitter Divorce From 'Jersey Shore' Star Jenni Farley
(Photos: MTV)