Well, Jersey Shore star Ronnie Ortiz-Magro and his baby mama Jen Harley made it two whole weeks into 2020 without attacking each other online or in person.
This, however, appeared to be the calm before the (most recent) storm as Ron has filed for legal protection against Jen after she allegedly got violent at his Las Vegas home, according to TMZ.
Law enforcement sources told the site that Ron called the cops around 6 p.m. on Saturday claiming that Jen struck him in the face. Once officers arrived, Ron told them he came home after a photoshoot to take a nap and was awoken by Jen, who accused him of cheating after finding another woman's makeup in the trash.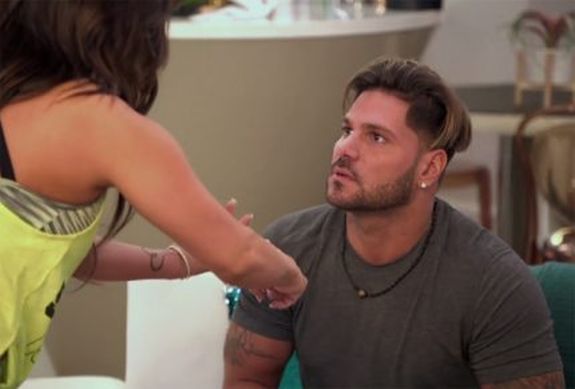 Jen allegedly got physical, trying to poke Ron in the eye and striking him in the face multiple times. Ron reportedly had cuts and bruising on his face and swelling under his right eye as a result.
Jen had already left Ron's house by the time officers arrived and she has not been arrested.
Ron's attorneys told TMZ that a judge has granted him an emergency order for protection against domestic violence, which is in effect through February 25.
Jen's attorney Lisa Bloom told the site that the "contact that Ronnie Ortiz had with Jen Harley recently was in violation of the restraining order in effect against him. We have not received any restraining order against her and if [Jen] does get served one, we will oppose it. [Jen] just wants to raise her baby in peace."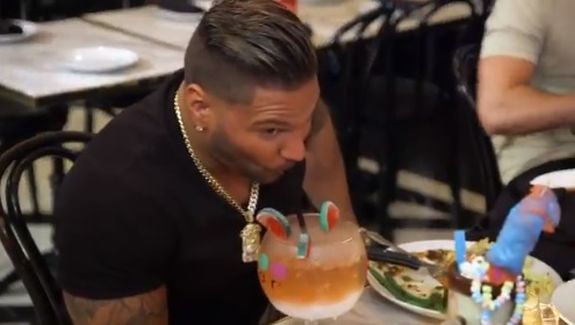 As you may recall, following the couple's October debacle, the LAPD issued an emergency protective order following Ron's arrest, requiring that he stay 100 yards away from Jen. The order expired on October 11. However, in November, a temporary protective order against Ron was granted by the judge on behalf of Jen and the couple's daughter Ariana.
Just last month, Jen called Ron out on social media for allegedly abusing her by posting a photo of herself with a black eye that she insisted Ron gave her during their October fight — the one that got Ron thrown in jail. (In November, Ron pleaded not guilty to several criminal offenses stemming from this incident.)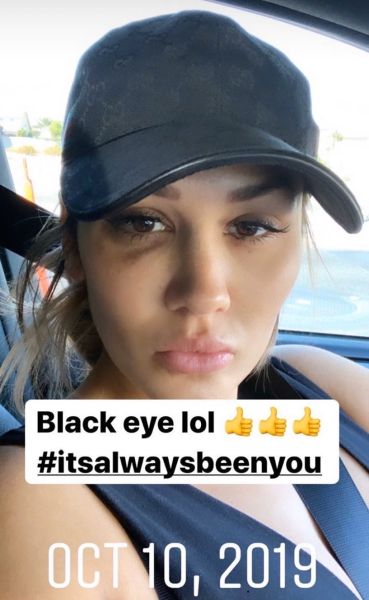 Coincidentally, things became violent between Ron and Jen around this same time last year. As The Ashley previously told you, Jen allegedly threw an ashtray at Ron's head in January 2019, which ultimately lead to her May arrest on an outstanding warrant for domestic violence.
UPDATE! Jen has spoken out regarding Ronnie's claims. In a comment posted to her Instagram account, Jen denied she was guilty.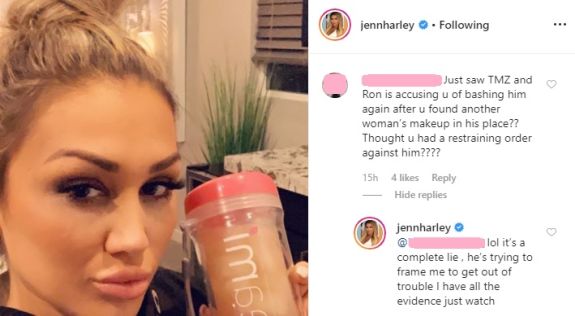 "Lol it's a complete lie," Jen told someone who asked about Ronnie's claims. "He's trying to frame me to get out of trouble. I have all the evidence just watch."
RELATED STORY: 'Jersey Shore' Star Jenni "JWoww" Farley Slams Those Who Called Her a Bully in 2019 & Criticized Her Relationship with Zack Carpinello
(Photos: MTV; Instagram)