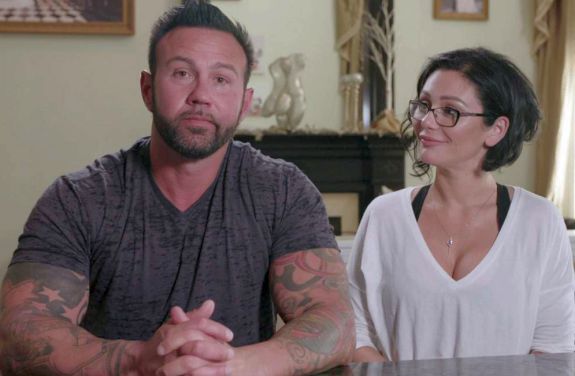 The highs and extreme lows of Roger Mathews' marriage and eventual divorce from Jersey Shore Family Vacation star Jenni "JWoww" Farley played out quite publicly, though there were even more struggles happening behind closed doors.
According to The Hollywood Gossip, having his and Jenni's marital troubles picked apart publicly and the way he believes he was unfairly portrayed in the media took a serious toll on Roger's mental health, as he's previously mentioned on the Champ and The Tramp podcast, which he co-hosts with UFC personality Frankie Edgar. When asked to elaborate on his struggles, Roger revealed just how serious his depression was at that time, opening up about the night he seriously considered taking his own life.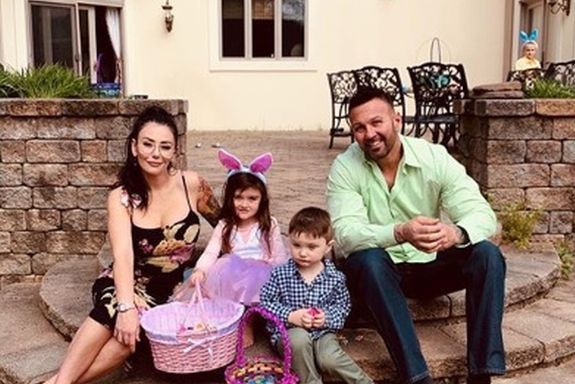 "There were definitely a number of nights were I laid in bed by myself and seriously considered swallowing an entire bottle of anti-depressants," he told The Hollywood Gossip.
Frighteningly, Roger revealed that on one occasion he came very close to doing just that.
"One night in particular where I actually dumped the entire contents of the bottle in my mouth," he said.
Ultimately, it was a return to normalcy that helped Roger overcome the period of darkness.
"I overcame it when everyone left," he said. "When my friends and family had to return to their normal lives and stopped being my crutch. Stopped helping me take care of my kids when I had them, stopped making me food while I laid in bed, stopped writing out my bills and making phone calls for me.
"When I had no one there physically anymore I just had me and I had responsibilities," he continued. "First and foremost my kids needed to be cared for when they were with me and could not see their father in that state of mind."
He did admit that any thoughts he had "about quitting life" never happened when his kids were with him, calling the two his "saving grace."
Roger and Jenni's divorce was finalized in September and though Roger says he's doing much better now, he admits he's nervous about going "back to that state of mind."
"We all could with just a few twists of fate in our lives," he said. "Some things are beyond our control and the best we can hope for is health and wellbeing for ourselves and those around us but life throws us unforeseen obstacles and we either overcome or cave to the pressures."
Something else life has thrown at Roger recently: a new relationship. Last month on his podcast, Roger revealed he was seeing "someone" who had already met his kids. That "someone" is reportedly Jersey-based hairdresser Danielle Miel, though the two are allegedly taking things slow.
Jenni remains in a relationship of her own with boyfriend Zack Carpinello, who recently received Roger's stamp of approval publicly.
" … Every time I've ever been around him the first thing he does is put his hand out, shake my hand — I have no reason to believe he's anything but good to my children," he said on his podcast. "So why would I have a problem with him? I don't."
RELATED STORY: Roger Mathews Reflects on His Divorce from Jenni "JWoww" Farley, Addresses Past Abuse Accusations & Talks About the New Lady in His Life
(Photos: MTV; Instagram)