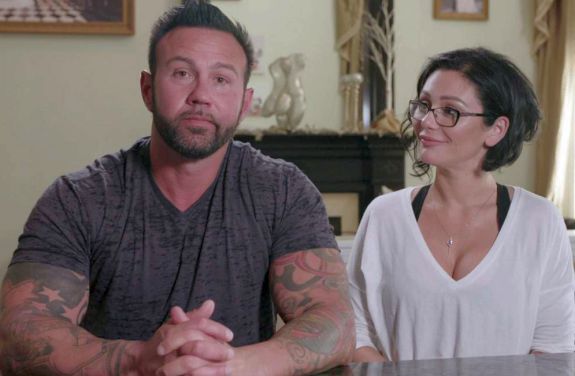 Nearly five months after Roger Mathews' and Jersey Shore star Jenni "JWoww" Farley's divorce has been finalized, the father of two says things are in a good place.
Last week, Roger broke his silence on he and Jenni's split on an episode of his Champ and The Tramp podcast, which he co-hosts with UFC personality Frankie Edgar. During the episode, Roger discussed the ups and many downs that were made public as he and Jenni worked toward their divorce.
Roger explained that "the public got to see the worst of the worst basically and things got ugly for a long time."
As The Ashley previously told you, the "ugly" part of the couple's split included trashing each other online, making abuse claims, taking out restraining orders, calling the cops, taking part in some custody drama over their two children and an attempt by Roger to have the couple's prenuptial agreement thrown out.
Things between the two have since improved, something Roger attributes to time.
" … Time it calms emotions," he said. "It lets you gather your thoughts and put things in perspective and I think that I want to start out by saying Jenni and I are in a really great place now. Really good. Like maybe we were always destined to be friends… I don't know."
He went on to say that the two are co-parenting well and texting back and forth, though a reconciliation on a romantic level is out of the question.
"That's not gonna happen," he said. "Civil manner for our children. And that's really the best you can hope for. So I think first and foremost I want to say that."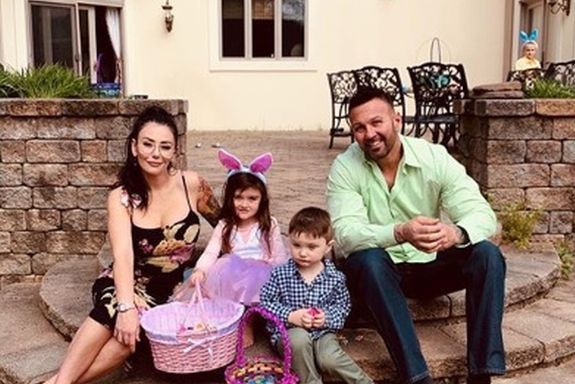 Roger also said he didn't want to be "putting things out there" regarding the details of he and Jenni's toxic public split, though he admitted he would've done just that eight months ago.
" … eight months ago, Roger would've come in here real fired up and vindicated himself and righted some wrongs and told some truths and talked about editing and things like that," he said. "But this Roger doesn't want to do that. I have no desire to do that. I want to maintain a healthy, happy relationship with my ex-wife. I'm happy for her. And I say that in the most sincere way. I'm not saying that in a sarcastic sort of way."
Roger said he's happy for Jenni and even approves of her relationship with Zack Carpinello.
"I've met him maybe three times now," he said. "I don't have an issue with that relationship whatsoever. She seems to be happy. They seem to be happy. I mean, who knows? I don't really really know what goes on in that house — nor do any of you guys that want to judge what happened in Jenni and my's house — but they seem happy and he seems like a nice guy.
"That guy has never showed me an ounce of disrespect," he continued. "Every time I've ever been around him the first thing he does is put his hand out, shakes my hand — I have no reason to believe he's anything but good to my children. So why would I have a problem with him? I don't."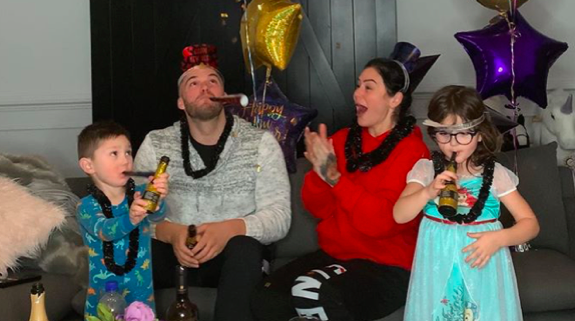 As for the rumors that domestic violence occurred within he and Jenni's relationship, Roger, attempted to clarify what went on in their home, specifically in the home security video that was released. Roger said there was "really not any violence" in their relationship, though he admitted "anytime you put your hands on any human being" it is wrong.
"I would never defend ever doing that," he continued. "And I certainly was guilty of pushing Jenni. But that was a video that was from years earlier that was saved and sort of — and again, this is kind of what I don't want to do. That wasn't a one-sided street, you know what I mean?
"I think that maybe one day her and I can have a conversation and say, 'Listen, we both could've done things much better.' But it wasn't a violent household," he added. "I would not call it that. It's just that what was put out there was A) edited in a way that did not make me look very good and B) was the absolute worst moments of my entire life and worst moments in her entire life and the security system captured it, you know what I mean? From years ago."
He did, however, deny the abuse accusations.
"I never hit Jenni in my life, ever," he said. "I have pushed her that I can remember three or four times ever in our entire relationship. All wrong. We should've gone for help is what we should've done. We should've gone to see- I think a lot of people make the mistake that we did. We went to a marriage counselor way too late. She'd made up her mind [to file for divorce]."
Following the drama of he and Jenni's split, Roger said he "worked diligently to become a better human" through counseling.
"I still go to counseling every week, still," he said. "A year later. And I was a guy that never would've gone to counseling."
Even still, Roger said he and Jenni "could easily go back to war" because they're both "programmed like that." However, he's determined to not let it happen.
" … I see couples that do it," he said. "I've seen couples that have been divorced 10, 15, 20 years that absolutely hate each other. Hate each other. Can't be in the same room. Can't go to their kids graduations together because they hate each other so bad. F**k that. F**k that.
" … I've done functions with Jenni and Zack," he continued. "I've gone to plays and sat right next to them and I'm perfectly okay with that. I really truly — and I mean this — I want Jenni to be happy. I spent a decade with her. Old Roger probably wouldn't have thought that way. Old Roger would have been like, for all the s**t she did to me and put me through, f- her. Because somebody's got to give… she doesn't really f**k with me, so she must be happy."
Roger said he's also moved on and is currently seeing someone who has already met his kids. However, he was reluctant to call her his girlfriend, and said that they are taking things much slower than Jenni and Zack.
"I feel like maybe she was comfortable jumping in early and moving a guy in with her, but I'm not there," Roger said. "The girl I'm seeing has never spent the night at my house while my kids are there. Not once… she has done things with them and she's terrific with them. If things continue on, maybe we do end up putting a title to it. Right now this is what I need. I don't want to be pressured in any way and it's working out well."
Lister to Roger's full interview on Champ and The Tramp below.
RELATED STORY: Ronnie Ortiz- Magro Files for Restraining Order After Jen Harley Allegedly Attacks Him in His Home
(Photos: MTV; Instagram; YouTube)