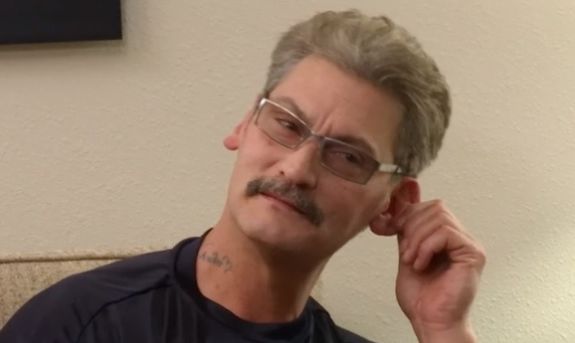 Teen Mom OG fans are gearing up for a new season of the show to premiere. While we'll be watching the same faces we've been following for over 10 years, it appears that one familiar mug will likely be missing from the newest footage.
In an new interview with Champion Daily, Catelynn Lowell revealed that she and her family have little to no relationship with Tyler Baliterra's dad, Butch, making it very unlikely that we'll see Butch swinging around his salt-and-pepper rat-tail on the new season. (Yes, The Ashley is aware that Butch hasn't had a rat-tail in years. However, she prefers to remember that masterpiece as it once was.)
Anyway, in July 2019, Butch confessed that he had relapsed in his sobriety, but promised fans that he was back on track with his program. As The Ashley's behind-the-scenes sources reported back then, Butch told Dr. Drew Pinsky off-camera during a Reunion taping that he was sober, but "was done 'working the program' [of Alcoholics Anonymous and Narcotics Anonymous] and said he's doing sobriety 'his' way."
However, in the new interview, Catelynn states that she has her doubts, and added that she and Tyler are barely on speaking terms with Butch these days.
"He's just kind of doing his own thing," Catelynn said of her father-in-law. "There is some communication, though it's sparse. He texts us randomly and Tyler also shoots him a text here and there, but that's about it."
Catelynn clarified that they are no longer actively involved in helping him.
"It's not that we cut ties with him," she said. "It's just that we more or less don't get super-involved. Honestly we are so not involved that we don't know if he's sober or not…Tyler's okay with it. Sometimes it's good to not be involved…"
Butch's problems with drugs and alcohol have been documented on 'Teen Mom' since the show began. In November 2018, he celebrated one full year of sobriety, but relapsed a few months later.
In July, Butch said that he had yet to meet his newest granddaughter, Vaeda, whom Catelynn and Tyler welcomed in February 2019, but he was excited to. Unfortunately, according to Catelynn's new interview, that meeting has yet to happen.
"He still has not met Vaeda," she said, adding that her older daughter Nova has no relationship with Butch either.
"Nova does not ask about Butch. I don't even know if she remembers him or not."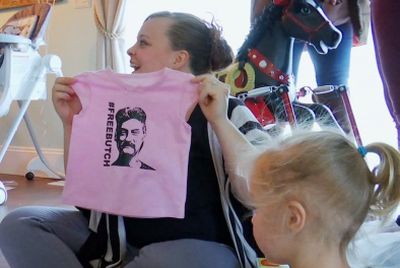 A look at Butch's most-recent social media posts shows that he is still dating Caroline, the woman whom Tyler and Catelynn believe contributed to Butch's relapse. (They talked about that during this interview on the Coffee Convos podcast.)
He is still living in Austin, Texas, where he attended rehab.
RELATED STORY: Baby Daddy Drama & Amber's Arrest: Watch the 'Teen Mom OG' Season 8B Trailer
(Photos: MTV; Instagram)