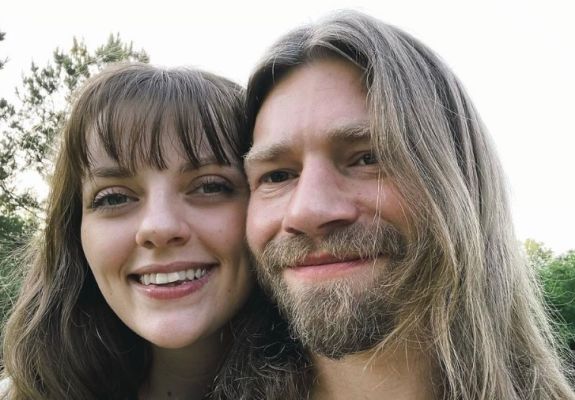 Another Alaskan Bush baby has arrived!
Alaskan Bush People star Bear Brown and his wife Raiven Adams welcomed their second child on Friday, with the couple announcing the news Saturday on social media.
In her post, Raiven revealed their son–- whose name will be shared "once baby boy is more stable"–– arrived via C-section, explaining that it "was the best option due to risks and my first born being a C-section."
(As fans may remember, the couple's first son, River, was born prematurely in 2020 after Raiven had stayed in the hospital for two months prior to the birth in an effort to prevent the baby from being born early. He remained in the NICU after Raiven gave birth to him via emergency C-section. Bear didn't meet River until he was six months old, as Bear and Raiven were not together at the time of River's birth.
According to Raiven, Baby No. 2 was 38 weeks at birth but still had to go to the NICU due to some issues that have yet to be disclosed publicly.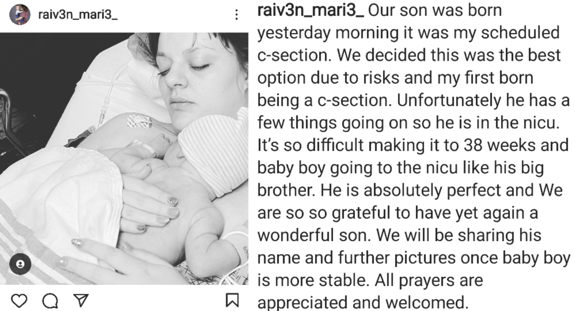 "Unfortunately he has a few things going on so he is in the NICU," she wrote. "It's so difficult making it to 38 weeks and baby boy going to the NICU like his big brother. He is absolutely perfect and we are so so grateful to have yet again a wonderful son."
Bear shared similar information to his Instagram, adding that he and Raiven were "hoping for a speedy recovery" in order to be able to take their son home soon. He also shared how proud he was of Raiven for being "so strong, so brave and so unstoppable."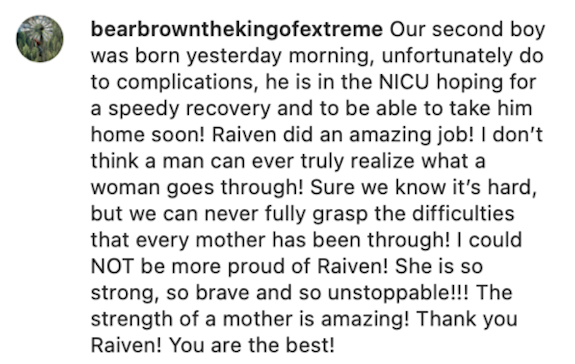 "The strength of a mother is amazing," he continued. "Thank you Raiven! You are the best!"
Bear and Raiven revealed in May that they were expecting baby number two. The couple's baby news was announced about a month after Bear accepted a plea deal following his March arrest for domestic violence.
As fans of 'Alaskan Bush People' know, Bear and Raiven have had a rocky relationship dating back to September 2019, which has consisted of Raiven filing (and later dropping) several restraining orders against Bear, a messy custody battle over their son and allegations of abuse and drug use.
Following several court proceedings and a whole lot of drama, Bear and Raiven reunited (and broke up a few more times) before finally tying the knot in January 2022.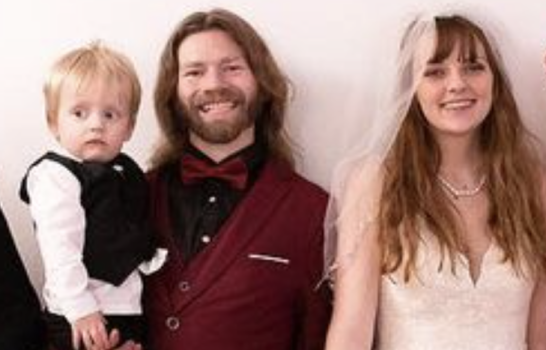 Bear was arrested March 11–- just days after River's birthday–- for allegedly putting his hands on Raiven after the two got into an argument. Raiven, who claimed to be the alleged victim of the domestic violence incident, had a no-contact order placed against Bear on March 14, which she asked the court to rescind two days later. Bear went on to call the claims against him "unfounded" and Raiven posted a statement to Instagram, calling the incident between her and Bear "a private matter" that "shouldn't be shared online."
While Raiven revealed at the beginning of December that she and Bear had separated, the two appear to have patched things up. Just last week, both Raiven and Bear took to Instagram to wish each other a happy anniversary.
"Today is our anniversary! I still don't know how I got so lucky as to have such an awesome and beautiful lady to love me and be by my side!" Bear wrote in his post. "She is my moon, my stars, my sunshine and the love of my life! Looking forward to many more to come!"
Days later, Bear posted another tribute to Raiven featuring photos of the couple and their son. Bear's caption read, "To the love of my life! Forever yours Raiven!"
RELATED STORY: 'Alaskan Bush People' Star Ami Brown Wants $500K Lawsuit Against Late Husband Billy Brown Dismissed Because Billy Is "Dead & Can't Defend Himself"
(Photos: Instagram; Discovery)