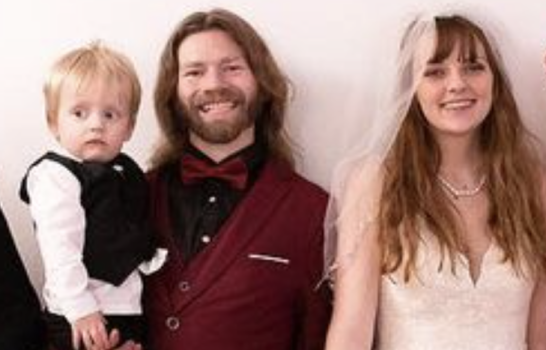 After a journey more wild than the family from which it occurred, Alaskan Bush People star Bear Brown has married Raiven Adams, the mother of his one-year-old son, River.
News of the couple's nuptials was announced Monday on the official 'Alaskan Bush People' Instagram page, along with a wedding day photo of Bear, Raiven and the Brown family.
"Congratulations to Bear and Raiven!" the caption read. "The #AlaskanBushPeople couple and parents to 1-year-old River tied the knot yesterday in an intimate ceremony."
Despite the couple's historically rocky relationship, Bear told Discovery "it feels really good to be a married man."
" … I've loved Raiven a long time and it's a honor and a privilege to finally call her my wife," he added. "She is the most beautiful woman I've ever seen and still takes my breath away!"
Raiven echoed similar sentiments, adding she was "so very happy to have our friends and family that were able to make it."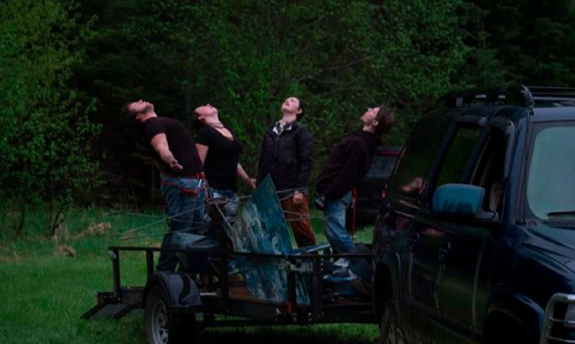 "Bear looked very handsome and I'm very grateful for the family we've made."
Bear wore a maroon suit, while Raiven donned a sleeveless lace dress with a veil. Bear's mom Ami was present, as were his brothers Noah, Joshua and Gabe. (It does not appear that Bear's brother Matt— who is estranged from the family–was in attendance.) Bear's sisters Rain and Snowbird were also there.
One family member whose absence was felt on the couple's big day was Brown patriarch Billy Brown who passed away nearly a year ago.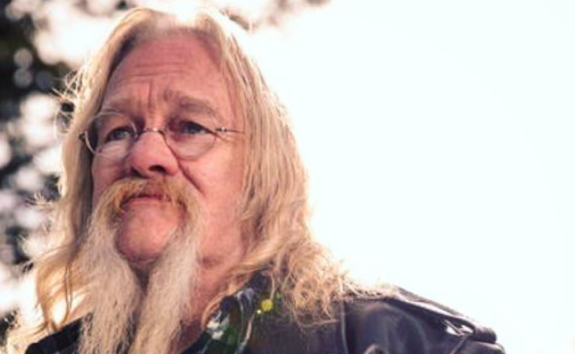 "I only wish Da had of been there, but I know he was watching from the best seat," Bear said. "I look forward to building a life, a family and a home with Raiven, she's the love of my life and my heart belongs to her and her alone."
As The Ashley previously reported, Bear and Raiven reunited in August of last year– three months after Raiven told fans she and Bear had broken up with no intention of pursuing anything other than a healthy co-parenting relationship.
Bear and Ravien's up-and-down relationship officially began back in September 2019 when the two announced their engagement, only to break up two weeks later. The following day, the exes revealed they were expecting a child together.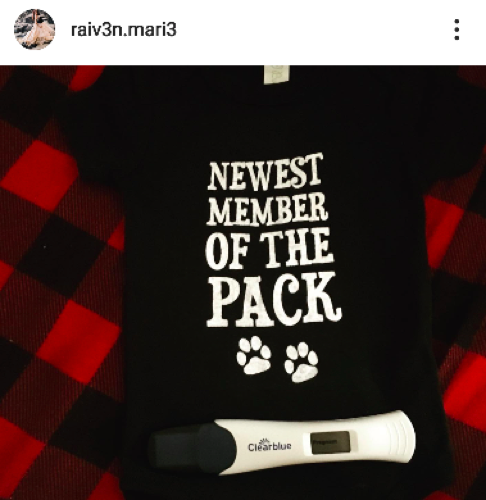 A month later, the two reunited briefly only to split again in November 2019. From there, things between Bear and Raiven went south quickly as Raiven filed a restraining order against Bear, claiming the 'Alaskan Bush People' star used drugs, threatened her with guns and more. She went on to drop the restraining order in March 2020– the same month River was born.
Bear confirmed paternity in May 2020 and before he and Raiven announced in September 2020 that they had decided to give their relationship another chance, the two were still battling it out over custody of River and throwing allegations of abuse and drug use at one another.
Things have been relatively calm between the couple since they reunited last summer, though.
RELATED STORY: 'Alaskan Bush People' Stars Noah & Rhain Brown Welcome Second Child; Noah Reflects On New Baby Never Meeting Family Patriarch Billy Brown
(Photos: Instagram; Discovery)