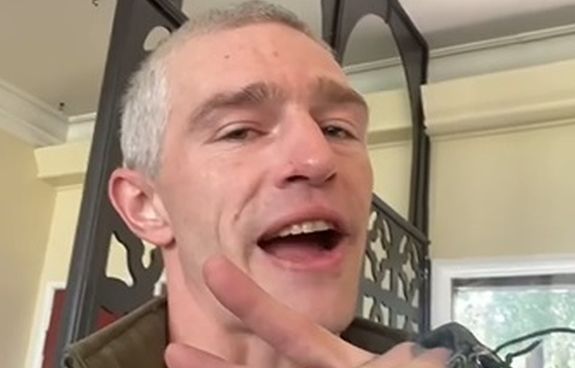 Matt Brown hasn't appeared on Alaskan Bush People since the show's eighth season in 2018, but he recently dropped a shocking video about his time on the show, ranting for over nine minutes about how "everything" on the show was a lie, and how all the money the family earned for appearing went to his father, the late Billy Brown.
In the video– which was posted to Instagram on Sunday— a barely visible Matt wrestles with the idea of what he is about to reveal. In the end, however, he decides he just needs to speak his truth, telling his followers that he couldn't sleep until he said something.
"Everybody's told me that other people's secrets aren't mine to tell, but they're destroying me, and they've been destroying me for a long time," Matt— who struggled with addiction but will celebrate three years of sobriety in July— said.
"I'm cold, and I don't have any money. And I hardly have anything to eat."
He later confessed that he has kept the secrets regarding the show at his own "detriment and… mental dismay."
View this post on Instagram
There were a lot of scandalous revelations in this Instagram video, but The Ashley has broken it down for you below!
On how the pitch for the show was only about a small part of their lives: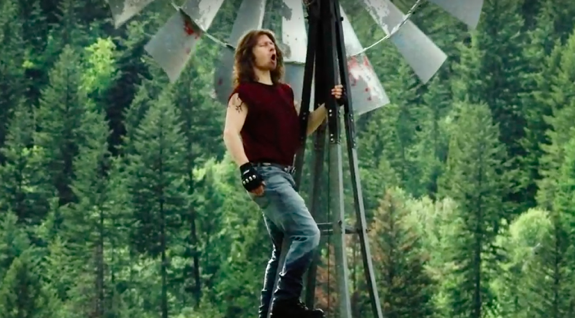 One of the first things Matt mentions in his rant is that producers pitched the show on the premise of the first part of his father's book. They wanted the idea of the family living by candlelight, without any modern conveniences. However, Matt says that wasn't how they really lived. He explains that when the production team started "filming our lives" they made them "act like that's who we were," despite the reality being the opposite.
He explained that, although they weren't shown, they had a television, a box of movies, and even a generator they "carried around in the middle of nowhere all over the place.">
On drugs, alcohol, and his affair: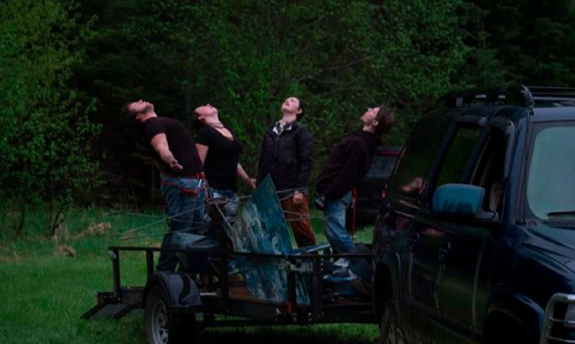 In a shocking reveal, Matt explains that the production crew gave his parents drugs, "mainly cocaine." It's where he got it from too, and what ultimately led him to "acting really weird" and going to rehab.
Matt also revealed that this all culminated in him starting to drink heavily and become alcoholic, as well as having an affair with a married woman. He admitted his actions were wrong, even though he fell in love with her.
On how Matt didn't get any of the earnings from the show: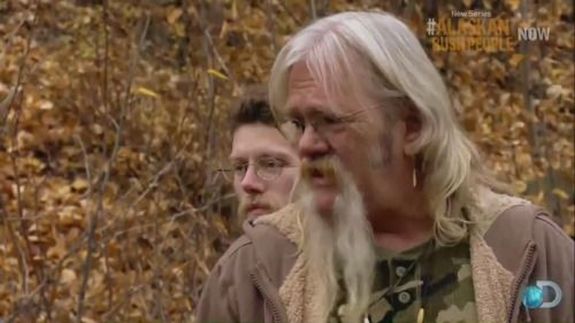 "We made a lot of money off the show, and because my dad controlled everything, all the money went to him… I didn't have any money or anything. My dad kept that all," Matt claimed.
This is similar to the claims Derick and Jill Dillard made regarding the earnings from their family's TV shows 19 Kids & Counting and Counting On. In recent years, the couple has accused Jill's father, Jim Bob Duggar, of keeping the family's profits and telling his adult children and their families that they are "volunteers" for the show.
(The Duggars' shows air on TLC, which is under the umbrella of Discovery, which also airs 'Alaskan Bush People.')
Anyway, Matt claimed his parents stole $360,000 from him. In order to get the company transferred into her name, Matt explains his mother needed to do some paperwork. She sent some over, but Matt read the fine print and saw this revelation.
According to Matt, when he asked his mother for $100 for food, she told him she didn't have it.
On how one of his brothers is getting the same treatment by production:
While he doesn't reveal which Brown brother it is, Matt says his sibling is suffering the same treatment that he received and that he is being "pushed to the edge of sanity."
He also reveals when he went back to try and reconnect with his family that his sisters looked at him with disgust and one of them started "tearing things down."
On how private investigators spied on him: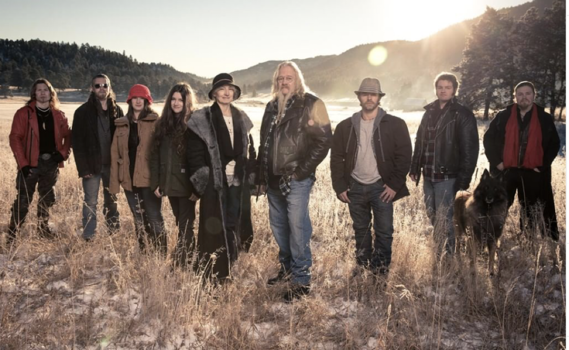 Another shocking revelation from Matt's video is his accusation that his family hired private detectives to follow him, as well as put spyware on his phone. He said this was so they could always know what he was doing.
He explained he kept seeing "the same people in different places," and when he told his family about it, they started "making me think I was crazy." According to the revelation, this led to Matt threatening people.
Calling back to his father, whom he said always got his way through screaming and yelling, Matt figured this was the only way to get them to stop.
"No one would listen to me compassionately, so I started screaming and yelling," he revealed.
To prove what was happening to him, Matt admits he broke into his father's hotel room and laptop. There, he says, he found the names of the private investigators. However, according to his rant, everyone tried to gaslight him and tell him none of it was actually happening.
On why he made this video:
While Matt admitted that he loved filming the show, he didn't like lying about the way his life really was.
"I don't know what to do anymore except tell the truth," he said.
He also accused members of the production company, especially one security guard in particular, of bullying him and painting him "as a crazy person." Matt admitted he just can't deal with it anymore.
"Life is supposed to be better than this," Matt says near the end of the video. "I just feel so set upon."
View this post on Instagram
In two follow-up videos posted on Sunday, Matt thanked his fans for their support and offers of help. He told them that he is unable to accept money, due to his sobriety plan. However, he did ask his fans for help finding a good attorney.
"[I need] more good legal advice about what to do," Matt said.
He does not appear to have regrets about spilling the tea on his family and their TV show.
"Now that my truth is out, I feel such a weight lifted," Matt said. "I feel whole, or healing inside."
He stated that he is currently looking for a book publisher, saying he wants to "finally tell my story."
"I think that would help me get over a lot, everything from the past, as well as help other people who are dealing with the same kind of issues."
The rest of the Brown Family have yet to publicly respond to any of Matt's claims.
View this post on Instagram
RELATED STORY: 'Alaskan Bush People' Star Billy Brown Dead After Suffering a Seizure
(Photos: Discovery, Instagram)