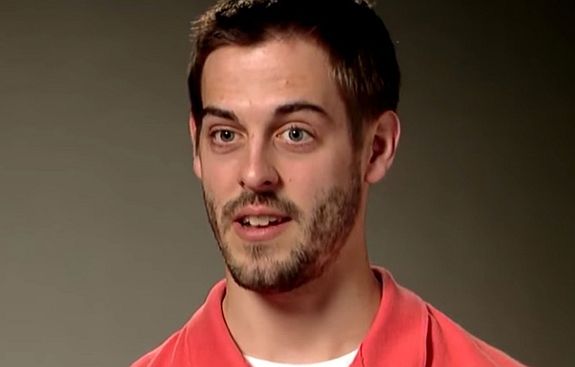 Things are going to be pretty awkward this holiday season at the Duggar Compound …thanks to Derick Dillard's latest social media slam against father-in-law Jim Bob Duggar.
The former Counting On star and husband of Jill Duggar took to Twitter this week to answer questions from his followers, with most of the interactions focused on his grievances against Jill dad's Jim Bob and how the profits for the family's TLC TV shows were handled.
Derick has spoken out before about the lack of money he and Jill received from appearing on 'Counting On' and 19 Kids & Counting, but this week's tweets had Derick hinting that he plans to take legal action against the network for it!
According to Derick, Jim Bob served as the negotiator of TLC contracts "for everyone, but without telling anyone" — for both 'Counting On' and '19 Kids and Counting.'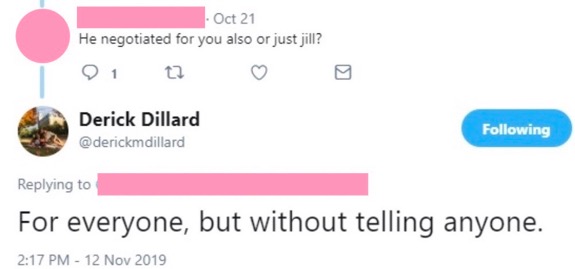 Derick and Jill no longer appear on 'Counting On'; however, Derick's comments align with his previous claim that Jim Bob keeps all of the money made from the family's TLC shows and that the adult kids and their spouses are simply "volunteer" stars on the show. Derick first made these claims in 2018 and the topic came up again last month during another social media rant.
Along with accusations that Jim Bob has been hoarding the family funds, Derick has criticized TLC for allegedly refusing to help he and Jill with medical expenses incurred while filming for the show. According to Derick, the network made money off of their son's birth and time spent in the NICU by turning the incident into a "Very Special Episode" of the family's show. According to Derick, though, the couple was never reimbursed the "$5,000 to $10,000 for medical expenses."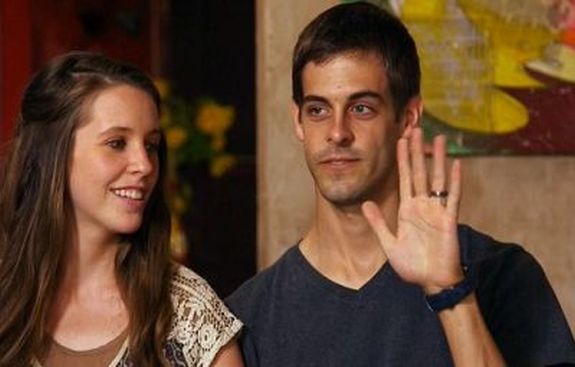 Derick's rant against TLC and Jim Bob continued this week after a Twitter follower stated that the network shouldn't allow Jim Bob to negotiate contracts for the adult children featured on 'Counting On.'
"Yeah, but all @TLC is worried about is making that money, so if they can blame corruption on somebody else, but still get away with the benefits, then they'll happily do so," Derick replied.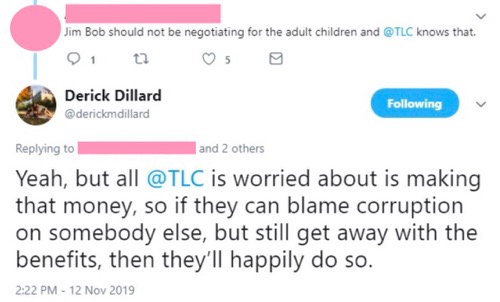 Derick then went on to drop a Duggar-sized bomb, hinting that he may be taking legal action against the network.
"@TLC has issues," he said. "They begged us not to [quit] filming, but then didn't want to talk directly with us about why. If money is all they care about, then it's going to catch-up with them–you must care about ppl. All I've got to say is, they better lawyer-up, b/c a storm is inevitable."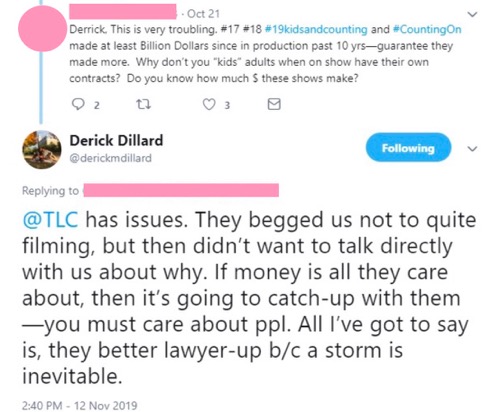 Derick– who is currently in law school himself— didn't indicate whether suing TLC was a new idea, or an idea he had tossed around in the past. However, some critics fired back at him online, accusing him of misdirecting his plan to take legal action.
"This is naive and not even a little bit true," one comment read. "TLC doesn't owe you anything in our society. Discovery Inc. is lawyered to the brim. You have 'nothing' on them, they would bury you in legal fees into oblivion. If you want to sue someone, sue your father in law."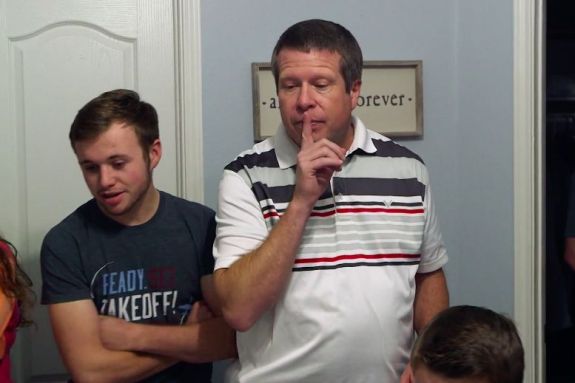 Derick argued that the individual didn't "understand how our legal system works" and insisted that just because TLC has resources, it doesn't mean they "get a pass on justice."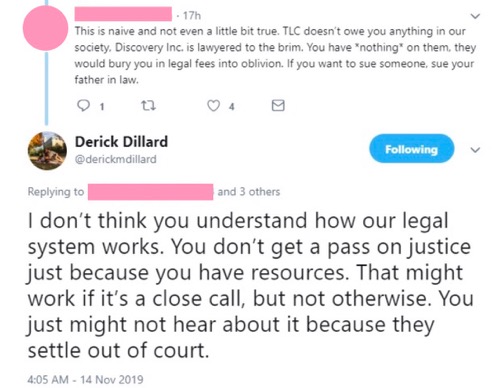 When a second person attempted to tell Derick that the network didn't legally owe him anything, he dismissed that argument as well.
"You talk as though you know what happens behind closed doors," he replied. "You don't know our story."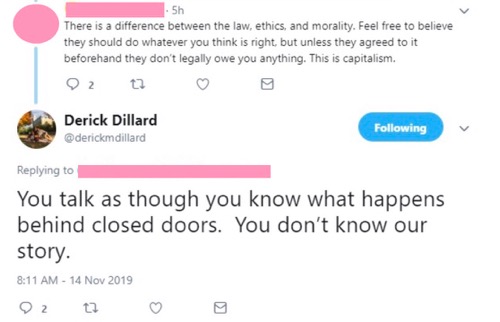 Season 10 of 'Counting On' is currently airing on TLC…without Jill, Derick and their two children. While Derick has been quite outspoken on Twitter about the alleged misdeeds of Jim Bob and TLC, Jill has never commented publicly on the topic herself.
RELATED STORY: 'Counting On' Stars Josiah & Lauren Duggar Welcome First Child: See the Adorable Baby Photos!
(Photos: TLC; Twitter)