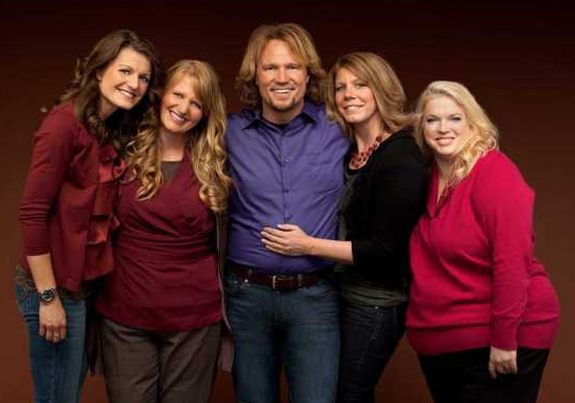 Sister Wives returns to TLC in January for another season of big drama from Kody Brown and his line-up of spouses.
According to The Hollywood Gossip, Season 14 will focus largely on Kody, Christine, Meri, Robyn and Janelle settling in after their move from Las Vegas to Flagstaff, Arizona, which fans saw at the end of Season 13.
"The Sister Wives have just moved to Flagstaff, Arizona where they find that the ups and downs of their family's polygamist lifestyle are as dramatic as they've ever been," the TLC synopsis, which was released earlier this week, reads.
The synopsis goes on to reveal that the reception of the Brown family from those in their new community will also play a part in the upcoming season.
"Angry neighbors drive one wife out of her rental house and the cost of the many properties the family needs for Kody's four wives and many kids are threatening a financial disaster," the summary reads.
"In hopes of reducing this burden, Kody makes plans for the whole family to build one giant house, but the wives are not so sure."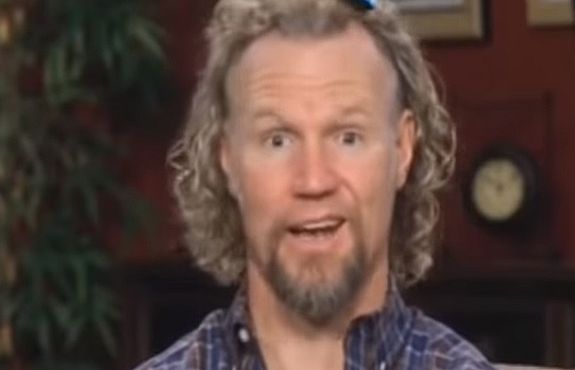 Kody's plan to build one big house may explain the sizable property he purchased last year for $820,000. However, as The Ashley told you in September, Kody and Robyn have since dropped a cool $900,000 on a 4,400 square-foot home in Arizona. In addition to that purchase, Kody bought a three-bedroom Arizona home with wife Christine for $550,000 in September of 2018. Neither of these properties are located on the $820,000 parcel and Kody's other wives, Meri and Janelle, are reportedly still renting homes.
While the wives seem to be seeking homes not located on the same piece of land, Season 14 will allegedly show an argument among the Browns regarding the division of their new property.
In the midst of the property drama, Kody's tension with Meri remains unsolved in the upcoming season, resulting in the couple returning to therapy in the hope of repairing their relationship.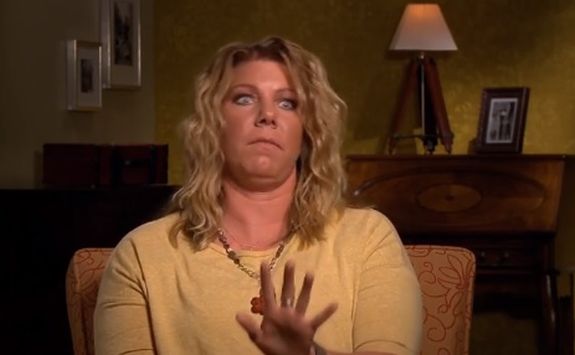 On a much lighter note, fans will get to see Meri's daughter Mariah get engaged to her girlfriend Audrey and Janelle's daughter Maddie Brown Bush and her husband Caleb welcome daughter Evangalynn Kodi. (There's no word yet if Maddie heaved this child out in her mom's bathtub like she did her last one…)
Season 14 of 'Sister Wives' premieres January 5 on TLC.
RELATED STORY: 'Sister Wives' Star Maddie Brown Reveals Her Daughter Has Limb Malformations Caused by Rare Disorder
(Photos: TLC; Instagram)