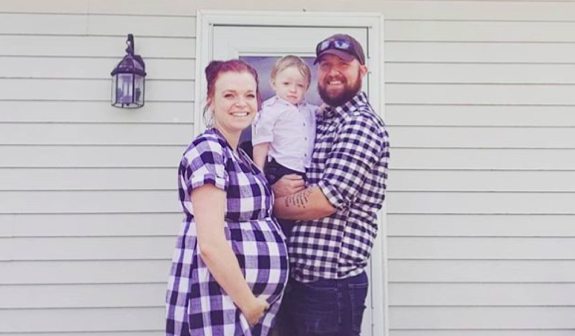 Another Sister Wives baby is on the scene! And this one has quite an interesting name.
Maddie Brown Brush, daughter of Kody and Janelle Brown, just gave birth to her second child. Maddie and her husband, Caleb Brush, decided to name the baby Evangalynn Kodi Brush, which you know made the Brown family patriarch ecstatic.
No word, however, on whether or not Maddie popped out baby number two in the bathtub as she did with Axel.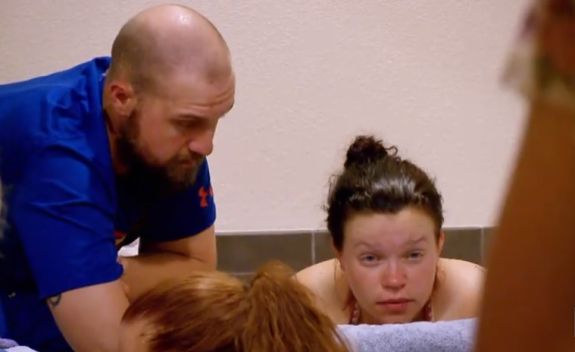 Maddie and Caleb, who are already parents to 2-year-old son Axel James, welcomed the little girl on Tuesday, August 20. She weighed in at 8 lbs., 12 oz., and measuring 21 inches long. Maddie and Caleb uploaded a video to TLCme.com announcing the birth of their daughter.
"Baby girl Evangalynn Brush is here," Maddie announces in the video. "We were trying to think of a family name. [Caleb's] grandma's name was Eva, my mom's name is Janelle, and his mom's middle name is Lynn, so we just put it all together and did Evangalynn."
The couple also looked for some family inspiration when selecting a middle name for their daughter, ultimately deciding on Kodi, in honor of Maddie's dad.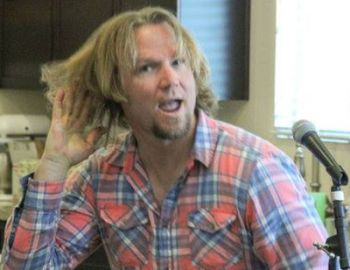 As for big brother Axel, Caleb says he is settling into his new role quite well.
"Axel is doing really good as a big brother," he said. "He loves Evangalynn. He doesn't wanna let her go, but at the same time he wants to start playing with her. So, it lets me know that as a parent we are doing something right."
Caleb says he is excited to see how Evangalynn will be different from Axel.
"I just want to see the difference between boys and girls and what the difference is in raising them, quality time, all that kind of stuff because I know with Axel quality time is to go hang out with him but with girls quality time is just sit with me, watch a movie, read to me. So, that's what I'm kind of interested in seeing."
Maddie and Caleb went on to thank everyone for their support as fans took to Instagram to offer their congratulations to the couple, as well as their approval of their name choice.
"I love the name and when she is older she could use Kodi if she wanted it's a super neat girl name too. What a way to honor your Dad too," one fan wrote.
"She's beautiful! And that middle name just hits me right in the feels. Love it so much," another fan commented.
Proud grandmother Janelle shared a photo of Evangalynn and Axel to social media, expressing her excitement about the family's new addition.
"Axel loves his new little sister Evie (Short for Evangalynn)! Please tell me that other grandmothers can stare at their grandkids photos forever," she captioned the photo.
RELATED STORY: Another 'Sister Wives' Baby! Madison Brown & Husband Caleb Brush Expecting Second Child; Moving to North Carolina
(Photos: Instagram; TLC)