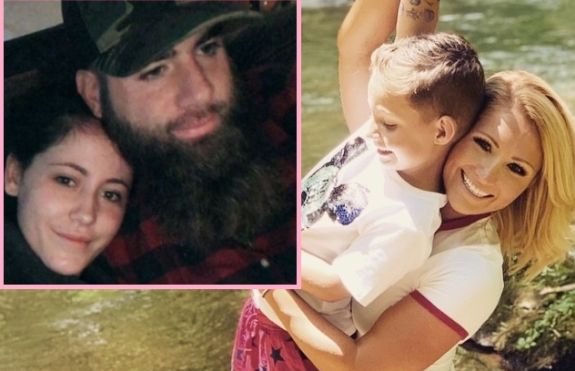 Looks like there's going to be one less child making required visits to The Land…at least for the next eight months or so!
According to Radar Online, David Eason, the husband of former Teen Mom 2 star Jenelle Evans, has lost his battle for custody of five-year-old Kaden, the son he shares with ex-girlfriend Olivia Leedham. The site reports that Olivia was granted sole legal and physical custody of Kaden on June 29, 2019.
This news comes days after Olivia created a GoFundMe seeking financial help in her fight to keep Kaden away from David. The custody case is set to be reviewed in eight months to reevaluate David's visitation rights, which may explain Olivia's reason for creating the fundraiser, as future legal fees will presumably incur.
As The Ashley previously reported Olivia's GoFundMe surpassed its $5,200 goal in less than two days of going live, with donations exceeding the $6,000 mark. Unfortunately for David and Jenelle, their attempt to retaliate with a GoFundMe of their own proved to be unsuccessful, raising just $135 of the $3,500 goal before the campaign stated that it was no longer active.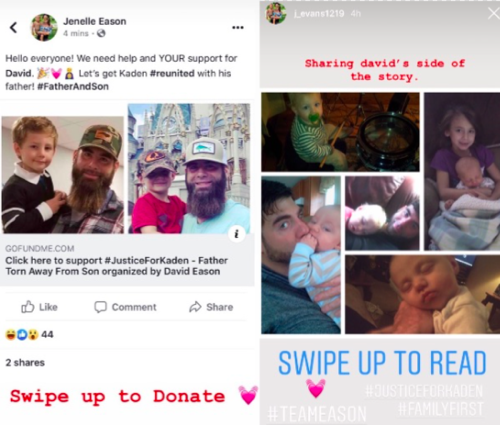 Court documents obtained by Radar from the New Hanover District Court state that Olivia was first awarded sole legal and physical custody of Kaden in September 2014 and David was, at that point, denied any contact with his son.
"The Defendant has committed acts of domestic violence on the Plaintiff during the course of the relationship and that he had endangered the life of the child by pushing Plaintiff when she was eight months pregnant and by leaving her in the middle of the road at night when she was seven months pregnant," the papers claim.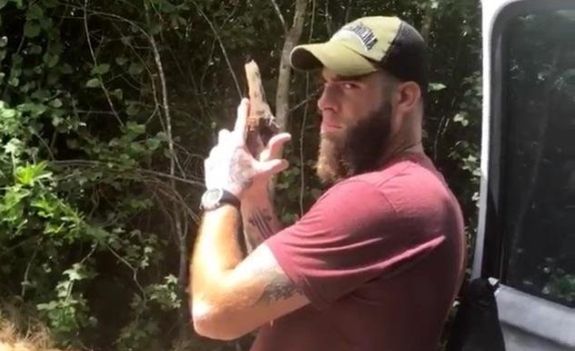 In January 2017, Olivia and David allegedly came to an agreement in mediation that allowed David to once again have contact with his son on an incremental basis. In January of the following year, David was granted every-other-weekend custody of Kaden. However, in July 2018, Olivia claimed that Kaden "began displaying a series of alarming behaviors" related to his visitation with David, which Olivia claimed continued through the summer of 2018. In November, David's visitation with Kaden was suspended.
Recent court filings cite Jenelle's 911 call, in which she accused David of assaulting her while four children (one of whom, Olivia claimed was Kaden) were sleeping in the home as a cause for concern, along with a video of David showing off his collection of firearms and other weapons.
Court docs obtained by Radar state that Jenelle was required to testify about that October 2018 "collarbone" 911 call during David's custody court battle. The docs state that Jenelle told yet another version of events of what happened the night of that call.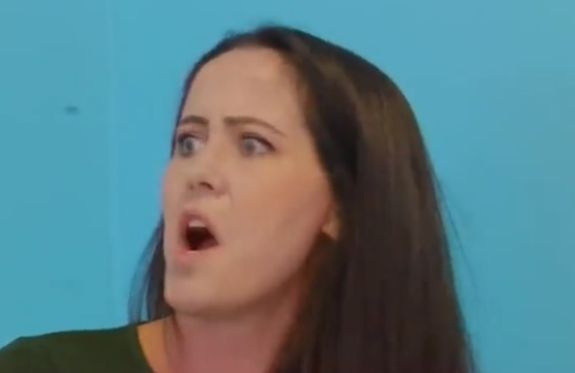 "At trial, Ms. Evans testified that she slipped in a hole in the ground after she has been drinking and the children, including Kaden, were asleep as she and Defendant were outside next to a bonfire," the docs read, adding that Jenelle said she then slipped in a hole and David "came crashing to the ground, and she was confused. She stated that [she] was 'blacked out' due to her drinking, and that she cannot remember calling 911 or what she said to any emergency services personnel."
While Jenelle's mom, Barbara Evans, may have pretended to believe Jenelle's "slipped in a hole" story during an episode of Teen Mom 2, the custody case judge wasn't buying it, stating that what Jenelle told the 911 operator about being assaulted by David was likely the actual truth.
"The court does not find this testimony credible," the papers state in regard to what Jenelle said. "The court finds that Ms. Evans' statements made to 911 emergency services on or about October 12, 2018 were the accurate and credible account of what happened that night and that Defendant had assaulted Ms. Evans while there were children in the home, including Kaden."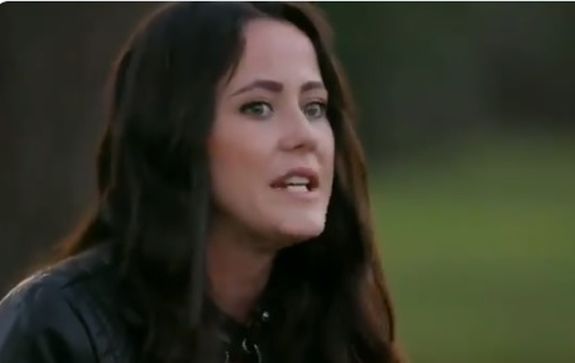 The court docs also confirmed that David has reportedly been allowed to contact Kaden via Skype twice a week since November; however, "he did not take full advantage of even the limited amount of time he has been allowed," court documents claim.
Shortly after the news of Kaden's custody began circulating on Friday, Jenelle took to Instagram to share part of the custody documents, likely in an attempt to prove that David still has some leeway when it comes to parenting Kaden.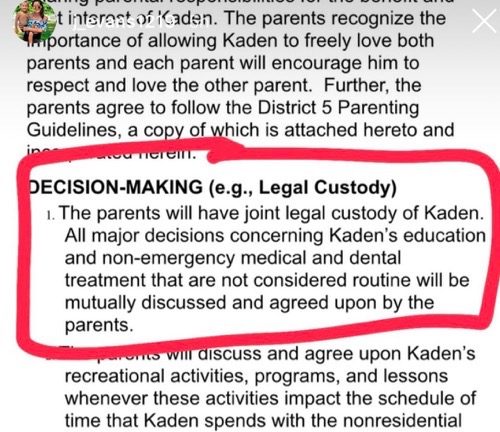 "The parents will have joint legal custody of Kaden," the document reads. "All major decisions concerning Kaden's education and non-emergency medical and dental treatment that are not considered routine will be mutually discussed and agreed upon by the parents."
David also hit up social media to give his thoughts on Radar's story and Olivia's successful fundraiser.
"So if Olivia took all custody from me in June then why is everyone donating to her for attorney fees to take all custody from me?" he wrote on Facebook.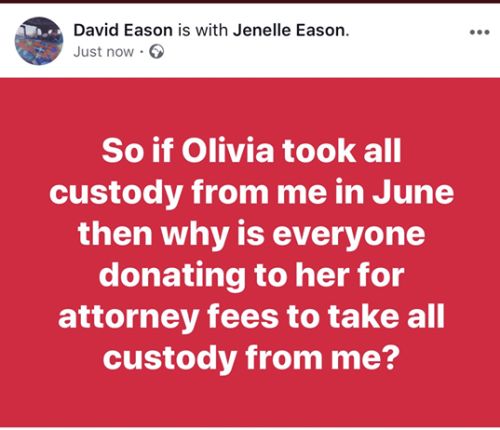 The Ashley will continue to update this story.
RELATED STORY: Former 'Teen Mom 2' Stars Jenelle Evans & David Eason Ask Fans for Donations to Help David Fight for Custody of Son Kaden
(Photos: MTV; GoFundMe; Instagram)