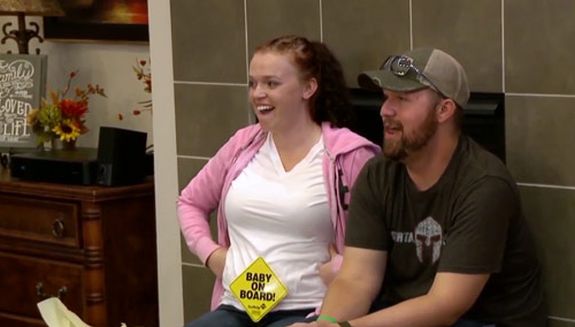 The Brown Family continues to grow but, this time, it isn't one of Kody Brown's four wives who will be shooting out the newest addition.
Madison Brown— the daughter of Kody and his second wife Janelle— announced on Friday that she and her husband Caleb Brush are expecting their second child. The Sister Wives stars are already parents to 20-month-old son Axel, who was born on the last season of the show. (Who could ever forget Madison's bathtub birth attempt, in which she grunted and groaned for hours while the family legit set up chairs in the bathroom so they could view the birth like it was a mud wrestling match!?)
Anyway, Madison told People magazine that she is due to give birth to Baby No. 2 in August, and that she and Caleb do not know the baby's gender yet.
"I am really excited," Maddie told the magazine. "This pregnancy feels less real for some reason, but I am still over the moon! I have no idea what I think it is. I'll just be happy with a healthy baby."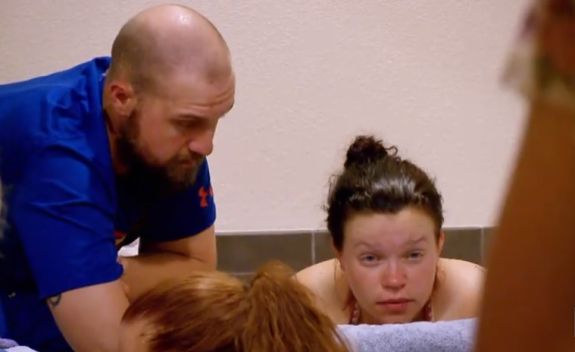 In an Instagram post announcing the pregnancy, Madison let 'Sister Wives' viewers see her baby bump.
"This is what moving while being pregnant looks like," she captioned a photo of herself. "We are so excited for all the new adventures! We have been utterly blessed!"
To date, Axel is the only grandchild in the Brown family. Two of the family's other children– Aspen and Mykelti– are each married, but have not had any children.
Madison's "sister moms" (well…some of them, anyway) expressed their excitement over the new addition.
"So excited for another grand baby!! Thanks Maddie!" Kody's third wife, Christine, wrote in the post's comment section.
"I'm over the moon with excitement!! Can't wait to hold this new baby!" Janelle wrote.
In a video posted to TLC's website, Maddie and Caleb revealed that they are in the process of moving to North Carolina.
"We are moving to North Carolina for a job, Caleb got a job, and we're excited for this new change," Maddie said.
"We're moving across the United States with nobody there, nobody that's family," Caleb said.
As 'Sister Wives' viewers know, Kody, his wives and some of their younger children recently moved from Las Vegas to Flagstaff, Arizona.
Click here to read The Ashley's 'Sister Wives' recaps!
(Photos: TLC, Instagram)