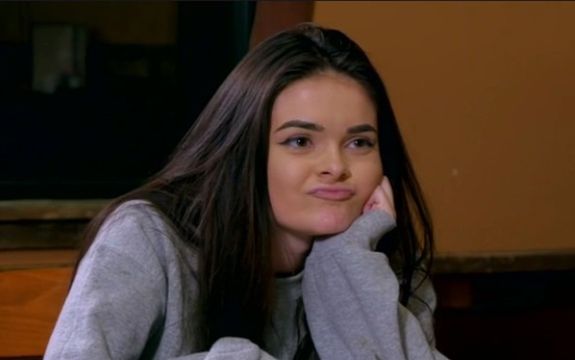 Teen Mom: Young & Pregnant is coming back for a second season, but MTV has decided that one of the show's star will not return.
The Ashley can exclusively confirm that Lexi Tatman, who has starred on the show since it launched last year, has been booted from the 'Young and Pregnant' cast! In addition, The Ashley's sources tell her that the show's producers have already found another girl to fill Lexi's spot!
As The Ashley previously told you, the network renewed the show in late 2018, and most of the girls began filming in December. (The Ashley is not sure if Lexi filmed any footage for Season 2 before MTV decided to discontinue her story.) The Ashley's sources told her that all of the girls received significant pay raises to appear in Season 2.
"MTV basically felt that her story wasn't interesting enough to continue with," a behind-the-scenes source told The Ashley. "Lexi was not the one who discontinued filming. Lexi really had no idea that she was not going to be part of Season 2."
The Ashley's sources did not have all the specifics behind why the network chose to let Lexi go; however, from what The Ashley has heard, it was not due to any sort of bad behavior on Lexi or her boyfriend Kyler Lopez' part.
"Nothing big happened or anything," one source said. "She wasn't being punished."
The show's producers decided to keep the show focusing on five girls, so they sought out another young mom to replace Lexi on Season 2.
From what The Ashley has heard, the new girl, Kaya, hails from Virginia has been filming for just a week or two.
Lexi has remained silent about getting cut from the show. (It's possible that she is keeping quiet due to terms in her contract, though.)
The Ashley will update this story when she has more information.
RELATED STORY: EXCLUSIVE! 'Teen Mom: Young & Pregnant' Officially Renewed For Another Season:
(Photos: MTV, Instagram)