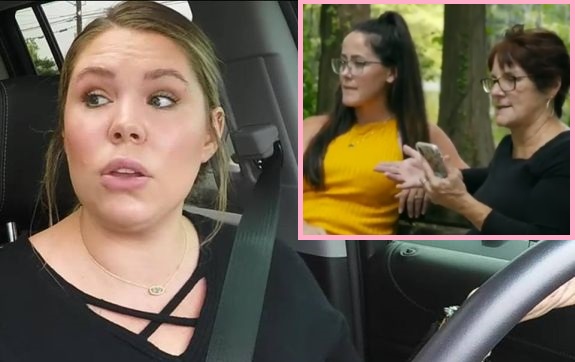 Kail Lowry says she's sick of Jenelle Evans and her crew not being reprimanded for their actions by the Teen Mom 2 producers, and she's holding firm on her refusal to film for the show until something is done.
During the most-recent episode of her Coffee Convos podcast, Kail updated fans on where the drama between her and Jenelle's mom Barbara stands, following Barb making a drunken threat to kill Kail last weekend. Kail called on the show's producers to finally take a stand and discipline the Evans/Eason crew.
"It really comes down to principle for me. I'm hurt that I'm part of a franchise that's not protecting its cast," Kail said, adding that this is not the first time a 'Teen Mom 2' cast member has been threatened by a member of Jenelle's crew.
(As The Ashley previously reported, Jenelle's husband David Eason threatened Randy Houska in a creepy video posted to social media in October.)
"I've said that I'm not filming and I just want to clear that side of it up," Kail told her co-host Lindsie Chrisley. "I'm going to be honest with you, I'm so f**king sick and tired of talking about them… I'm just tired of them in the media, and I'm tired of seeing myself in the media for it. I know it's like, 'Stop talking about her,' but, I never talk about her when I'm not talked about first. I'm always defending myself."
Kail stated that, before this weekend, she had thought of Barbara as her friend.
"I don't know what the f**k happened for Barbara to say 'Let's get lit and go kill Kail,'" Kail said. "I don't know what I did to her. I've always gotten along with her."
"I'm not up in arms about it; I'm not freaking out. I'm not yelling or crying or any of that. I simply just don't want to film if they're going to continue to do this. I'm tired of their behavior going unnoticed [by the producers]," Kail added.
Lindsie brought up the fact that Barbara said in a later statement that she has no problem with Kail and that what she said was a joke.
"Maybe she was just joking and it came out as not a joke because of the amount of guns that they have access to," Lindsie said.
As The Ashley previously reported, Jenelle's 'Teen Mom 2' producer, Kristen Schylinski immediately called up Jenelle and Barbara and demanded they apologize on Instagram Live for what they said. Kristen was heard on the phone during the live video.
"It's a slap on the wrist for their producer to call them and be like, 'You have to issue a statement apologizing to Kail.' I'm not looking for an apology. It's just the principle," Kail said. "If this was an every day situation, or if it was me threatening them, all hell would break lose. But because it's them and it's supposed to be a joke and they were drunk and it's not a big deal, I'm just supposed to not take it seriously?"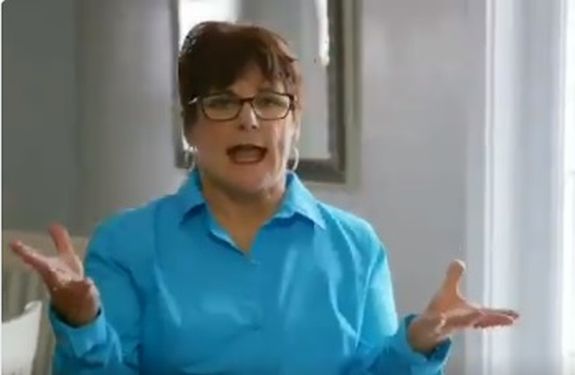 Kail clarified that, while she doesn't actually think Babs is going to come to her house with a shotgun and kill her, she is worried about what Jenelle and her husband David Eason could do to her should she find herself in the same place at the same time as them, due to their long-standing feud.
"I'm afraid to go to a reunion where Jenelle and David are there, even if they're there in the same city on the same weekend but at a different day," Kail said. "I'm not protected off-set. I'm not protected if I'm walking in a store or if I'm at my hotel. They don't send security with us. And now, Barb wants to say 'Let's go kill Kail.'
"To be completely honest, I do think that, if they all sat down and had a drunken conversation [about killing me], David would make it happen, to be completely honest," she added.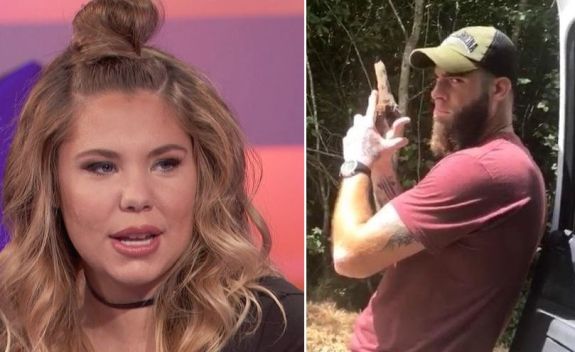 David is no longer allowed on the set of any 'Teen Mom 2' taping, including Reunions and specials. While MTV refuses to pay for David's travel accommodations (or has up until this point, at least), if David funds his own trip, he can go with Jenelle to wherever the taping is being held, as long as he doesn't come on-set.
According to Kail, that leaves her vulnerable.
"If I'm walking to dinner, or at my hotel minding my business, I don't know what could happen," she said. "I'm so sick and tired of everything getting swept under the rug. So, don't ask to film with me until you talk to my attorney. Something is going to be done, and if not, I walk away and I feel fine about it because I have other avenues of income."
Listen to the entire Coffee Convos episode below!
RELATED STORY: Kail Lowry Responds to Critics Who Say She Exploits Her Family By Putting Them on 'Teen Mom 2'
(Photos: Instagram, MTV)