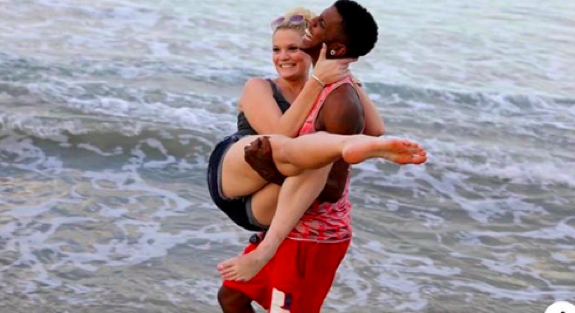 Less than two weeks after 90 Day Fiance star Ashley Marston filed for divorce from her husband, Jay Smith, she has apparently had a change of heart…
Starcasm broke the news that Ashley withdrew her divorce filing earlier this week, which had coincidentally been filed January 11: the same day her "90 Day Fiance" Season 6 co-star Colt Johnson filed for divorce from Larissa Dos Santos Lima.
"When I spoke with the clerk she confirmed that the divorce petition was officially filed on January 11 and then later withdrawn on January 22," Starcasm tweeted on Wednesday, adding that it was Ashley who originally filed for divorce, and also Ashley who withdrew the petition.
John Yates, a social media commentator on the franchise, had previously shared the news of Ashley and Jay's seemingly-impending divorce on Twitter.
Looks like Ashley filed for divorce the same day Colt did. #90DayFiance pic.twitter.com/ngWDiN1JrX

— John Yates (@JohnYates327) January 23, 2019
The news of the filing and now the withdraw of said filing comes just a week after Ashley (who suffers from lupus) was hospitalized for acute kidney failure.
According to In Touch Weekly, Jay had already made plans to return home to Jamaica after Ashley filed for divorce; however, after finding out about her health scare, he rushed to be by her side.
"I may have hurt you. I may have not been a good husband," Jay shared on Instagram. "Jumping on a plane the second I found out you [were] in the hospital was something I didn't even think twice to do."
"We have our differences, but as long as I have life, I will never let you sit alone and suffer," he continued. "I love you, and nothing will ever change that. Thank you for having me here to support you."
As fans of "90 Day Fiance" may recall, Ashley found out Jay had cheated on her one day after their wedding. The two have been married now for eight months.
RELATED STORY: "90 Day Fiance" Star Colt Johnson Files for Divorce From Larissa Dos Santos Lima Following Fight 
(Photos: TLC, Instagram, Twitter)