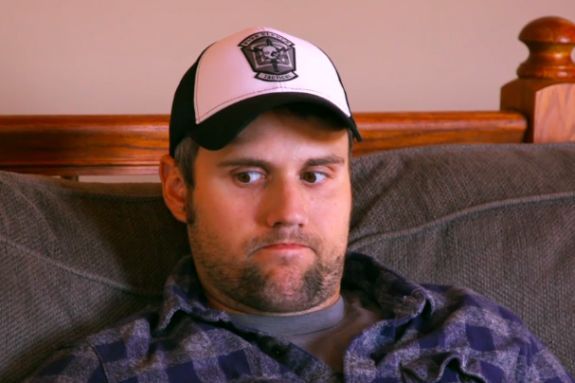 Ryan Edwards is back behind bars!
Radar Online broke the news that the (former?) Teen Mom OG dad was arrested on Wednesday on a charge of "theft of services under $1,000." At press time, Ryan was still in jail, being held without bond.
A county clerk confirmed to Radar Online that Ryan was also charged with possession of heroin, but in Red Bank County. (The theft charge came out of Hamilton County.)
"According to the clerk, a warrant was likely out for his arrest in Red Bank at the time of his arrest. He is being held on no bond for the drug charge," Radar reports.
TMZ shed more light on what caused Ryan to get thrown in the clink initially.
Apparently, Ryan— who, mind you, just got out of an intense in-patient rehab program less than two months ago– was doing a little day drinking at a bar back in December. The police documents state, according to TMZ, that Ryan allegedly started guzzling Jack Daniels around noon at Bud's Sports Bar (as you do) and stayed until 4 p.m. During that time, the bartender claims Ryan racked up a $36 bar tab for his six drinks.
Ryan then got up and left the bar without dropping that MTV cash to pay his tab.
TMZ reports that the bartender then called the police who "recognized his face from photos in the Criminal Justice Portal."
(Surely, having his mug on 'Teen Mom' for nearly a decade didn't help Ryan stay incognito either.)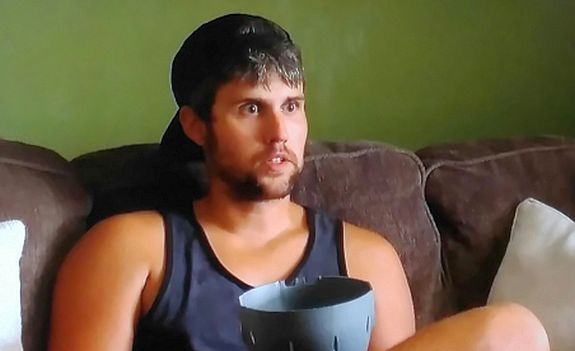 The cops located Ryan and for some reason waited until Wednesday to arrest him for the alleged December drink-and-dash.
However, it seems that the cops discovered that Ryan had a pending charge for heroin possession in nearby Red Bank, Tennessee. Radar Online reports that "the warrant for that [heroin] charge was likely already out at the time of the theft arrest."
Ryan is still behind bars at press time. His new mugshot shows him looking much more put-together than his previous mugshot from last summer did. In the new mugshot, Ryan wears a plaid shirt, has his hair styled and looks a lot like the "old" Ryan we met in the early years of 'Teen Mom.'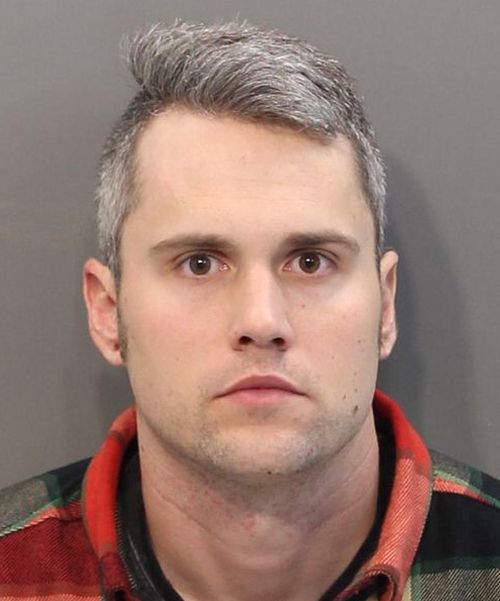 Ryan's ever-faithful wife Mackenzie has been silent on social media since news of Ryan's arrest broke.
Ryan will likely remain behind bars until his Red Bank County court date (for the heroin possession charge), which is next Monday, January 28. He will face the theft charge in a Hamilton County court room on Wednesday, February 6.
UPDATE! The Hamilton County Police Department has released a statement explaining more about Ryan's arrest.
"On January 23, 2019, Ryan Edwards was reporting to Hamilton County Probation Office at which time he was arrested due to outstanding warrants," the statement reads. "Edwards was on probation for a prior conviction of Simple Possession out of Red Bank, Tennessee."
It appears that the heroin possession charge was not a new charge. It was the charge he was on probation for. He violated his probation when he was arrested for theft. This explains why he was arrested yesterday, as opposed to when the alleged drink-and-dash occurred in December: there was a warrant for his arrest put out that day, so when he showed up to his probation meeting on Wednesday, he was taken in by police.
"Edwards was arrested on January 23, 2018 at 2:19 pm by Hamilton County Sheriff's Office Fugitive Personnel and was booked at the Hamilton County Jail the same day at 4:57 pm," the statement reads. "Edwards remains in the Hamilton County Jail on a no bond after a Petition to Revoke was issued by the Red Bank Court. As noted above, his revocation of probation stems from a prior charge in Red Bank for Simple Possession on March 3, 2017."
Read the full statement below:
(Photos: MTV, Hamilton County Sheriff's Department)