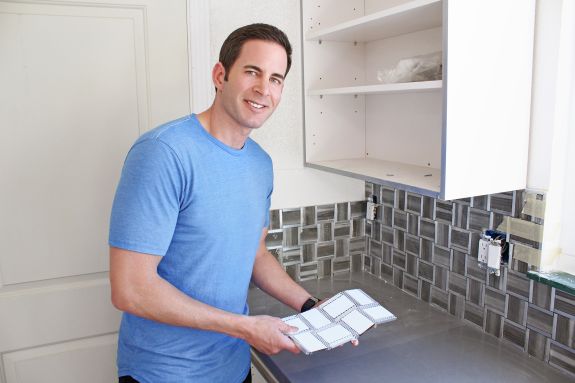 Tarek El Moussa's getting a new gig!
HGTV announced on Wednesday that the Flip or Flop star will be starring in a new show set to air sometime this year. According to a network press release, the show— which is already in production— will feature Tarek helping first-time house flippers by providing advice…and his own cold, hard cash!
"[Tarek] partners with real estate novices to help them learn the secrets of a successful flip," the press release states.
"With more than 300 profitable flips under his belt, Tarek is ready to lend his invaluable expertise— and his own cash— to those who want to win big in the competitive real estate game."
It's no surprise that Tarek has been given his own show. After all, his ex-wife Christina El Moussa is set to star in her own HGTV spin-off show, Christina on the Coast. When Christina's spinoff was announced last summer, HGTV revealed that Tarek would also likely be given his own show.
"Tarek El Moussa is also in discussions to develop a potential new series with HGTV," the network stated in June.
In addition to his new HGTV show, Tarek will also star in a digital series for the network that will focus on his life as a single dad. (Tarek and Christina divorced in January 2018 but share two children– daughter Taylor and son Braydon. Christina got remarried in December.)
"With a new home and a new outlook on life, fans can watch Tarek as he works hard, plays hard and then goes home to spend quality time with his kids," the network said of Tarek's digital series, which will air on HGTV's website this summer.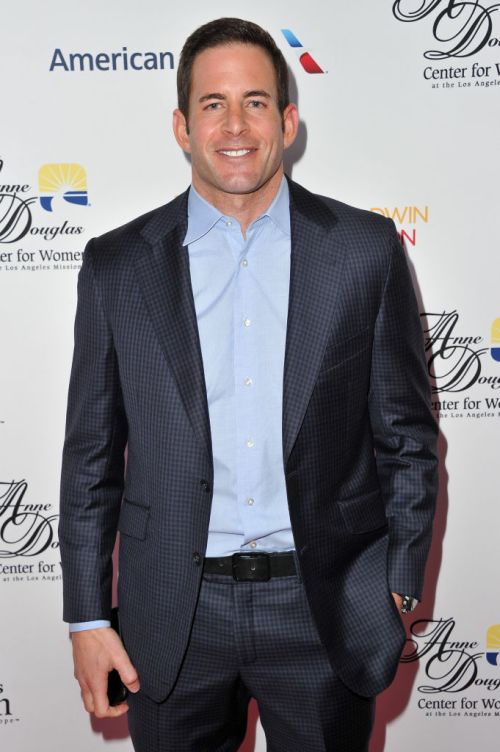 On Instagram, Tarek expressed his excitement over the new shows.
"Did you hear!? Read this!!!—— this is because of YOU, yes YOU in the mirror," Tarek wrote. "Every single one of you! Without your support this would not be possible! So…from the bottom of my heart….thank you so much! It feels good to know you make others feel good so know that I'm feeling really good because of you. You ALL made my day! New beginnings and I'm just getting started!!————lets have some fun….Any Questions?"
HGTV has not yet revealed whether or not Tarek and Christina will continue to star together on 'Flip or Flop.'
RELATED STORY: 'Flip or Flop' Star Christina El Moussa Marries British TV Star Ant Anstead in Secret Ceremony 
(Photos: HGTV, Allen Berezovsky/Getty Images)