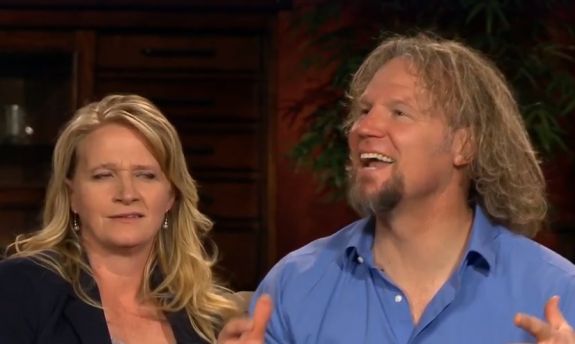 The "Kody Brown Cul de Sac of Broken Dreams" will soon have a new resident!
Radar Online reports that the Sister Wives star has finally unloaded his wife Christine Brown's Las Vegas home, after slashing the price several times and even making a personal appearance at several of the open houses in an effort to use his celebrity to sell the home.
As 'Sister Wives' fans know, Kody & Co. packed up last year and moved to Flagstaff, Arizona, putting the four wives' Las Vegas homes up for sale in July. Unfortunately for Christine and Kody, Christine's five bedroom, four bathroom home sold for well under its starting listing price of $675,000.
The sale price is listed as $599,900 (which, according to realtor.com, is over $11,000 what the home is estimated to be worth).
Even with Christine's home sold, Kody still has two more wives' homes to sell. Janelle's house is still for sale, as is Meri's home (wet bar and all!) Meri's home was listed in January and has already had its price slashed once. (Um…don't these home-buyers see the wet bar!??!)
Janelle's home— a six bedroom, five bathroom oasis complete with baby birthin' tub— went on the market last October for $649,000. Currently, its price has been slashed twice already and it is now listed at $574,900.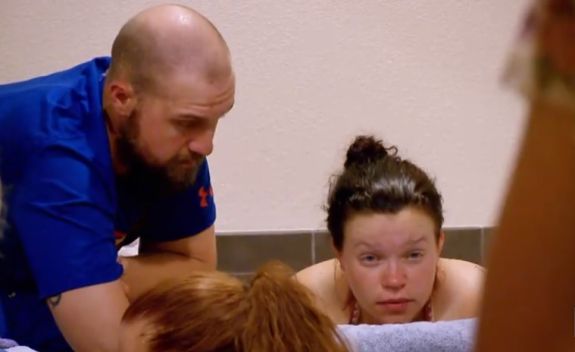 (The fourth Cul De Sac of Broken Dreams house– which belongs to Robyn— sold in February.)
Janelle— a licensed Nevada real estate agent— had been the original listing agents on some of the Brown Family homes but she is no longer listed on any of them. The family gave her the heave-ho in favor of another listing agent.
After calling Las Vegas home since 2011, @TLC's #SisterWives family has left the city. Wife @JanelleBrown117 took us on a tour of the family's properties, which together comprise approximately 2 acres in the northwest Las Vegas Valley→ https://t.co/DYnImn5kxn pic.twitter.com/9gK36DPBJm

— Las Vegas RJ (@reviewjournal) November 10, 2018
Back in July 2018, Kody spent $820,000 on property for his family's new Arizona homes. Kody purchased a plot of vacant land in Flagstaff, and that land has split into four parcels (presumably one for each of his wives.)
Currently, the Browns are all living in rental homes in Arizona, except for Christine. She purchased a three-bedroom home with Kody in September for $550,000, according to public records.
RELATED STORY: 'Sister Wives' Star Kody Brown Shells Out $820,000 on Land to Build His Family's New Homes in Arizona
(Photos: TLC, Instagram, Twitter)