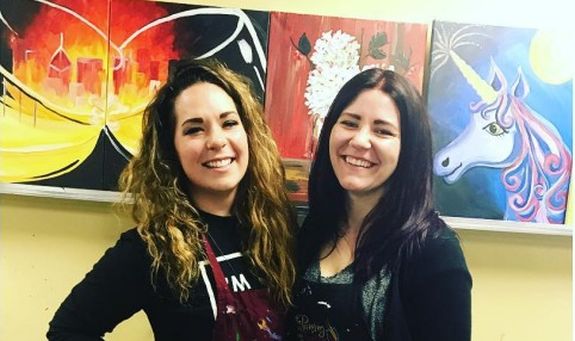 Kody Brown better get his wallet out (again) because there's about to be another Sister Wives wedding!
On Friday the Brown Family announced that Kody's daughter (with Wife No. 1 Meri), Mariah, proposed to her long-term girlfriend, Audrey Kriss, last month.
Mariah chose the Women's March in Washington, D.C.— which was held on January 16— as the place to propose to Audrey. (Fans of the show will remember that Meri and her sister wife Janelle both attended the Women's March with Mariah and her friends during an episode shown last year.)
"[Audrey and I] had just started dating when we came for the first time two years ago and it was such a special time for us that I wanted to propose there," Mariah told People.
Yes. 💍 pic.twitter.com/jAv43l1NtH

— Audrey Kriss (@ohheyitsaudrey) February 15, 2019
In an interview with the magazine, Mariah explained how the proposal went down.
"We were in the middle of where everyone was marching and we moved off to the side, and I was trying to get the ring out of my pocket, where it was stuck," she said. "I just got down on one knee and said some sweet things that neither of us can really remember because we were so caught up in the moment…
"Audrey was really sweet and started crying and I was crying and then I put the ring on her, got up and gave her a kiss and someone around us goes, 'Did she say yes?' and she totally hadn't yet! Then she goes, 'I do! I do!' and then realized that was the wrong thing to say and then said, 'Yes!'" she added.
Mariah and Audrey have been together for two years. Audrey was originally introduced as Mariah's friend on an earlier episode, but later, Mariah came out to her family and revealed that Audrey is her girlfriend. The Brown family has been very supportive of Mariah since she came out.
"My job as a dad is to love and respect and not to judge," Kody told People at the time Mariah came out. He said he gives Mariah "total acceptance."
"We're just happy she's figured out who she is," Janelle said. "It's tremendous when you see a kid do that."
While it took Mariah's mom, Meri, a little while to warm up to the idea of Mariah being gay, she has become extremely supportive of Mariah and Audrey's relationship.
"This mom is a little excited! Love you," Meri tweeted after the engagement news broke.
This mom is just a little excited! Love you @mariahlian and @ohheyitsaudrey https://t.co/RdREAyn68c

— Meri Brown (@MeriBrown1) February 15, 2019
Mariah's other "mom," Robyn, also expressed her happiness for Mariah and Audrey.
"We are so excited! We love them both so much and they are a wonderful couple," she tweeted.
In a reaction video posted to TLCme.com, Kody agreed.
"Audrey and Mariah are a perfect match," a peculiarly-coiffed Kody proclaims. "They're kind of like, 'You complete me.'"
"They just bring out the best in each other and make each other the best versions of themselves," Meri said in the video.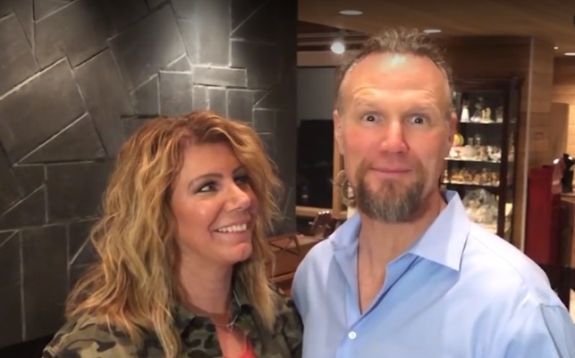 Mariah and Audrey recently moved to Chicago, where they are going to school. According to TLCme, they plan to finish school before they start planning their wedding.
As 'Sister Wives' fans know, the Browns are no strangers to wedding planning. Over the last few seasons, Brown Family daughters Madison and Mykelti have each had their weddings featured on the show. Daughter Aspyn's wedding will be shown on upcoming episodes of the show this season.
Eldest Brown child Logan is also currently engaged to his longtime girlfriend Michelle Petty. The couple, who got engaged back in September 2017, have yet to announce a wedding date, though.
RELATED STORY: Recap: Mykelti & Tony Mooch the Wedding of the Century