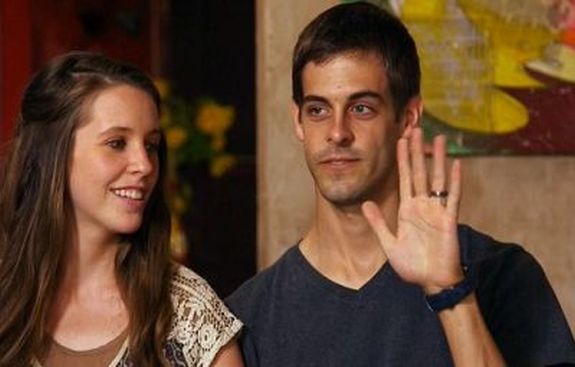 The rift between Derick Dillard and his Duggar in-laws is now taking a toll on his and wife Jill's relationship with her siblings, Derick confirmed in a new on-the-record interview with The Sun.
The family tension, ignited in part by Derick's claims that Jill's dad, Jim Bob Duggar, withheld compensation from their appearances on the family's reality shows Counting On and 19 Kids & Counting, not only drove a wedge between the Dillards and the Duggars, but also resulted in Derick and Jill's restriction from The Duggar Compound – aka, the main hangout space for Jill's siblings and their families.
Due to Jim Bob not allowing them at the family's home, Derick told The Sun that he and Jill are not able to see "other family" as much as they would like, noting that, "it is difficult."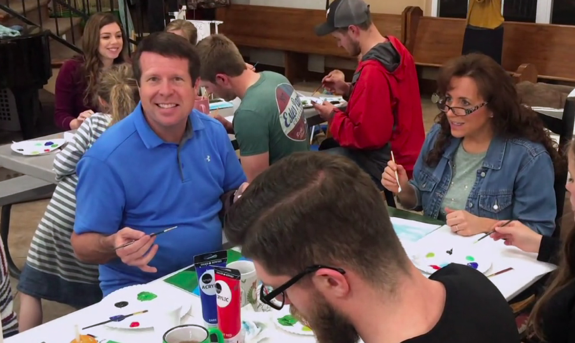 "We do try to invite [Jill's] brother and sisters-in-laws over as much as [they] can come," he continued. "We hope and pray God would restore relationships where there is brokenness. But, at the same time, we recognize that only God can change people's hearts and bring healing."
Something that may prevent said healing is Derick's decision to write a book touching on the family's story.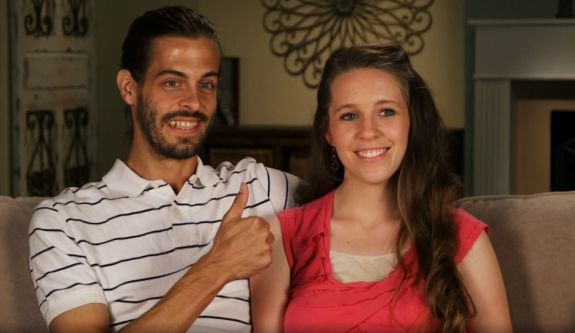 "Although the book will be inspired by our own journey, the goal is for it to be relatable, in that is will examine themes that have haunted people for ages. Our story is difficult, but it is not unique," Derick said of his in-the-works book.
While Derick has certainly been the more outspoken of the two, Jill has rebelled from her family's traditions in her own way in recent years by skipping out on family holidays and celebrations, opting out of sharing social media posts for Duggar family members, trading in her modest skirts and cardigans for jeans and tanks, chopping off her flowing FUNdie locks and even getting her nose pierced.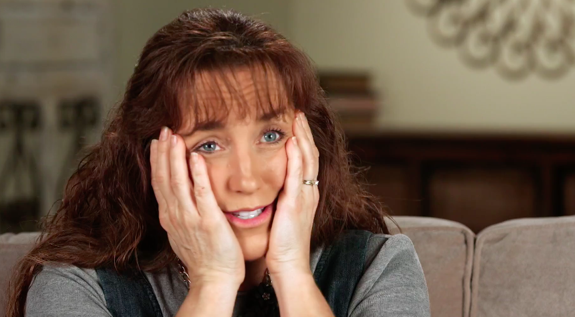 The couple also made the very un-Duggar-like decision to enroll their oldest son Israel in public school, rather than homeschooling him, as per Duggar tradition.
Another Duggar family members who has gone against the Duggar doctrine is Jill's cousin Amy Duggar King, who is reportedly unable to speak about the Duggar crew herself due to a non-disclosure agreement (NDA).
She revealed this during a recent Instagram Live Q&A session with fans. The Sun reports that Amy began speaking about her cousin Jana Duggar during the session, but a family member with her stopped her, telling her, "You have an NDA!"
"Amy then laughed and said: 'Stop! You're going to get us in trouble!'" The Sun reported.
Just last week, Amy dodged a question about her family after she posted a tweet supporting the Black Lives Matter movement following the death of George Floyd.
F Rascism.

I could have typed that several different ways, but lets all agree it just needs to stop.

— Amy Rachelle King (@amyduggar) June 4, 2020
"F Racism," she wrote. "I could have typed that several different ways, but let's all agree it just needs to stop."
In response to her tweet, one of Amy's fans asked if she was "having any uncomfortable [conversations]" with her family in an effort to be "actively anti-racist." Amy replied by telling the individual she was only answering for herself and her husband, Dillon King.
"My family as in Dillon & I do not have one racist bone in our body," she wrote. "And we will teach [our son] Daxton to love all people as well!"
Though Amy is allegedly not permitted to speak publicly about her family, she's certainly supportive of Derick doing so. In January, she commended Derick for speaking out about being forced into filming 'Counting On' without pay.
@derickmdillard you really are shedding some light on some very dark gray areas! Keep it up!

— Amy Rachelle King (@amyduggar) January 14, 2020
"[Derick] you really are shedding some light on some very dark gray areas," Amy tweeted. "Keep it up!"
RELATED STORY: 'Counting On' & 'Bringing Up Bates' Set To Return This Summer: Check Out The New Season Trailers
(Photos: TLC; Instagram; Twitter)