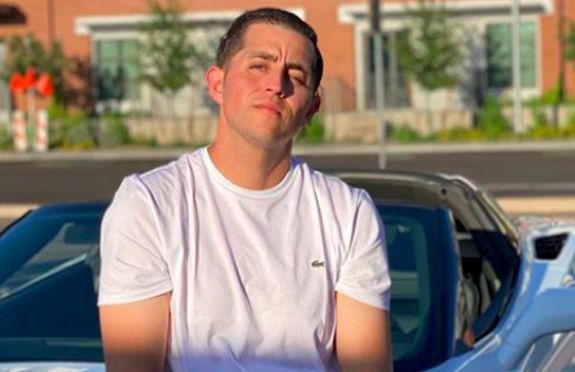 Last week, Anfisa Nava gave 90 Day Fiance fans an update on her life, and this weekend, her soon-to-be ex-husband Jorge provided fans with some updated info on his life post-prison….including his love life!
In a series of Q&A posts made to Instagram Stories, Jorge answered fans' questions. Naturally, many of the questions centered around Jorge's relationship (or lack thereof) with his wife Anfisa, whom he recently announced he was planning to divorce.
During the session, Jorge posted photos of the divorce forms he supposedly filed, proving that he has put his plan to divorce Anfisa into action. He also revealed that he is not currently single; in fact, he claimed that the woman he is now dating is the "love of my life!"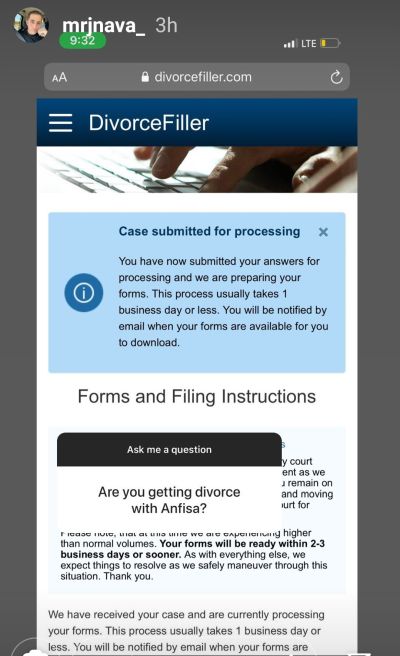 Jorge has not revealed any details about his new girlfriend, and it is unknown if she was dating him while he was in prison.
Fans were curious to know more about Jorge's new squeeze. Although he didn't reveal her name (or if she has scratched "IDIOT" into his car yet, Anfisa-style), he did state that he loves her "more than infinity."
"I'm so blessed!" Jorge wrote of his new galpal. "I got so lucky."
He also shared a photo of him with his new girlfriend (although the photo he posted did not show the girl's face.)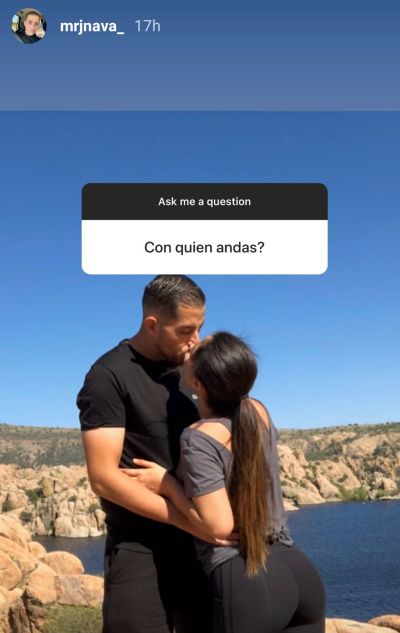 Fans also asked Jorge— who recently appeared on the "90 Day Fiance" spin-off Self-Quarantined— if he would consider going on "90 Day Fiance" again.
"If they write me a check for 5 mil[lion]," Jorge replied.
As The Ashley told you last week, Anfisa was upset by some of the comments Jorge made about her during his "Self-Quarantined" appearance. She stated during her "Life Update" YouTube video that she got a lot of hate from the show's fans because of what Jorge said about her. (In case you missed the episode, Jorge told TLC producers over the phone— prior to his prison release— that Anfisa told him she wished he would've been sentenced to 12 years in prison and that she was "basically trying to get rid of" him once he was behind bars.)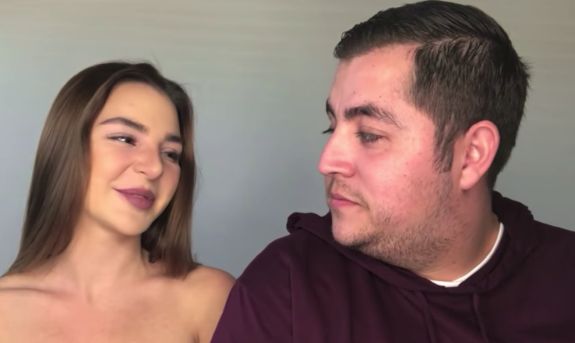 "There were some things said about me that were not very nice and lot of people came to my social media, especially my last YouTube video, and started leaving their negative opinion that is based on nothing because nobody heard my side of this story so that just kind of killed my desire to post anything on YouTube … ," she explained, adding that she was not participating in the "Self Quarantined" spin-off at all.
Anfisa has been dating a man named Leo Assaf for a while, and Jorge claims that he found out about the relationship while he was in prison.
Jorge doesn't appear to be sweating Anfisa's new relationship. In fact, on Sunday night, he posted a photograph of him and his new girlfriend in Sedona, Arizona. In the comment section, the woman we can assume is Jorge's new girlfriend thanked the photographer for taking their photos.
RELATED STORY: "90 Day Fiance" Star Anfisa Nava Addresses the Comments Her Ex Jorge Made About Her on 'Self-Quarantined'
(Photos: Instagram; TLC)