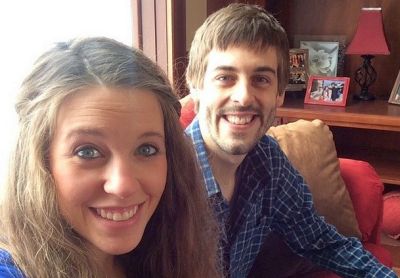 Jill Dillard and her husband Derick are saying "hell no" to yet another one of the Duggar Family's tried-and-true traditions: homeschooling their kids.
Jill— who has bucked her family's rules by cutting her hair, wearing pants and skipping family gatherings— took another step toward breaking away from Duggarland when she announced over the weekend that she and Derick had enrolled their oldest son, Israel, in a public school's kindergarten class!
In a video posted to her family's YouTube page, Jill showed the whole family (including their youngest son Samuel) registering Israel into kindergarten.
Jill didn't mention it in the video, but Israel will be the first school-aged Duggar grandchild who is not being homeschooled. Jill and her 18 siblings were all homeschooled, as is common with the Fundie families, and Jill's parents Jim Bob and Michelle Duggar have frequently spoken out about the benefits of homeschooling.
Even Jill homeschooled Israel at one point. In March 2019, she wrote about her homeschooling techniques on her family's blog, mentioning in the comment section that, unlike other Duggars, she was not using the religion-based ATI Wisdom Books for schooling.
In her posts about Israel registering for public school, Jill was met with both praise and plenty of negativity. Many pro-homeschoolers were angry that Jill and Derick chose a public school for their son, but Derick explained on Instagram that they wanted Israel in public school now that he's older.
"We've homeschooled for almost 5 years, but now he's old enough for school," Derick told one person who asked why they made the switch to public school.
In the comment section of the blog post, Derick and Jill told one nay-sayer (who called public schools "indoctrination centers for evil"), that they "try to prayerfully consider each step we take and not just run on autopilot."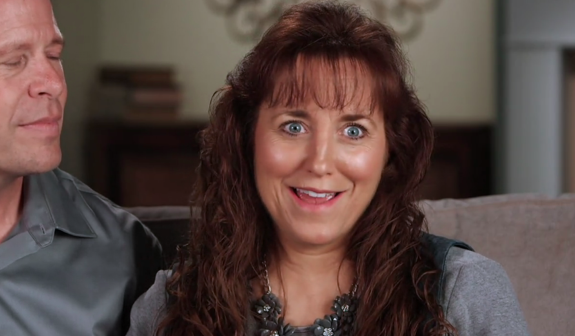 Jill's reluctance to follow Duggar Family protocol does not appear to be well-received by her family. In fact, at press time, her sister Jana Duggar was the only one of Jill's siblings who liked Jill's Instagram post about the kindergarten registration.
Fans may not be too surprised to see that Jill is going away from her family's homeschool ways. After all, the rift between her husband and her father has been acknowledged by Derick for months. The Ashley reported in December that Derick was airing the Duggar Family "dirty laundry" on social media, and that Derick was very against his family rejoining the Counting On cast.
"No chance of that unless something changes," Derick replied when asked if he and Jill would begin to appear on the show more frequently. "The conditions we were filming under took us to the brink of sanity and could have easily destroyed our lives if we had continued that trajectory. We are now trying to pick up the pieces."
You can watch the video Jill posted about Israel's kindergarten registration below.
RELATED STORY: Derick Dillard Angers 'Counting On' Fans By Calling Doing Dishes "Women's Work"; Wife Jill & Sister-in-Law Step In To Defend Him
(Photos: Instagram, TLC)