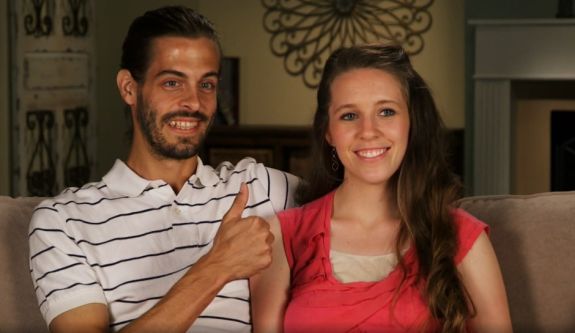 Derick Dillard is once again doing what he does best: angering people on the Internet!
The Duggar son-in-law managed to enrage a large chunk of his Instagram followers on Saturday when he posted a photo of his wife, Jill, doing the dishes (while her two-and-a-half-year-old son Samuel was legit strapped to her back). While plenty of people were mad at the sight of the mother/son moment, it was Derick's choice of hashtag that really set peoples' britches on fire!
"Baby Sam helping Jill in the kitchen," he wrote. "teachemyoung #ergobaby #womanswork"
Fans did not respond well to Derick calling doing dishes "woman's work"— and they let him know it in the comment section of the post.
"All this picture says to me is … Jill is cooking with a child strapped to her back while you have the luxury of standing there watching and taking a picture on your phone …….. maybe try HELPING her!" one person wrote.
"Womens work??" one woman wrote. "What year are we living in! Put down that phone and get over there and show your sons that you should be helping her! Good lord!"
"Hashtag 'womanswork'? Wow and I was rooting for you," another wrote.
Jill chose to respond to that comment, after another person suggested that Derick wrote that hashtag because "he loves messing with the public!"
"YUP!" Jill wrote.
Derick's sister-in-law, Deena Dillard, also chimed in to defend Derick.
"Both of the Dillard boys were raised to do lots of 'women's work' and they do," Deena— who is married to Derick's brother Dan— wrote. "They are very good men. I know because I married one."
In addition to angering the general public, Derick has also done a decent job of pissing off his in-laws Jim Bob and Michelle Duggar via The Interwebs. Over the past few years, Derick has made some not-so-nice claims about the Duggar Family and Jim Bob in particular. In recent months, Derick has stated that Jim Bob does not pay his adult children for appearing on 'Counting On,' and revealed that has banned Derick and Jill from being at the Duggar home unless he is present.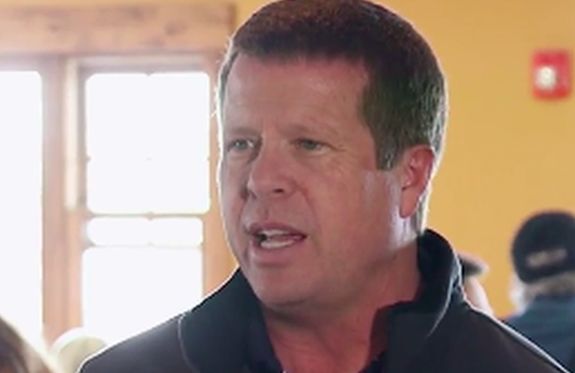 RELATED STORY: Cousin Amy Duggar Commends Derick Dillard for Exposing "Very Dark Gray Areas" of Duggar Family; Derick Says He Received "Extreme Emotional Pressure' to Film From Her Family
(Photos: TLC, Instagram)